9 Team Building Activities In Ho Chi Minh City ( 2023 Updated )
Are you an expat living in Saigon or a company looking for ideas of Team Building Activities In Ho Chi Minh city?
 Here is our list of the best team-building activities in Ho Chi Minh City ( Saigon ) in Vietnam.
 Team building activities in Ho Chi Minh city (Saigon) are games and events that teams based in Vietnam can enjoy. For example, Vietnam cycling tours, rock climbing, and cooking class.. . The purpose of these activities is to boost the morale of team members while motivating the team and getting them to bond together.
1. JOIN A COOKING CLASS 
Team Building Activities In Ho Chi Minh City (Saigon)
 The unique and outstanding features of Vietnamese cuisine are reflected in each region according to the North Central South region. Not only strange with unique delicacies, but the cuisine of the Vietnamese people also attracts people thanks to the harmonious combination of ingredients and seasonings. The highlights of Vietnamese culinary culture ever since and in the eyes of international friends are:
Today, the Vietnamese people have always kept the traditional culinary and cultural characteristics that our ancestors left behind. However, that does not mean that our country's cuisine is outdated and backward. Inheriting and promoting tradition, Vietnamese people continue to create and receive culinary quintessence from other countries to create unique dishes.
So if you can arrange the time, taking a cooking class is a great choice.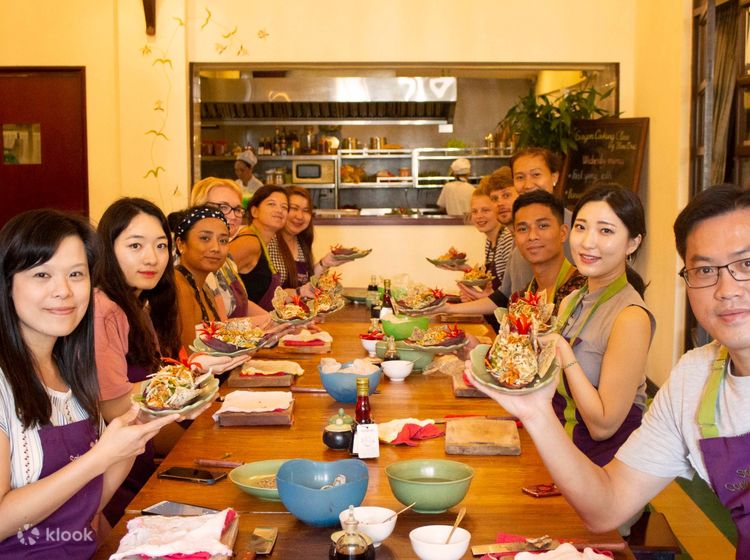 ( A cooking class at Hoa Tuc)
Hoa Tuc cooking class is one of the most popular kitchens in town for many travelers, when Participating in Hoa Tuc's cooking class, you will be able to make your own unique Vietnamese dishes.
Contact
2. TRASH HERO
Team Building Activities In Ho Chi Minh City (Saigon)
Trash Hero is a global movement run by volunteers.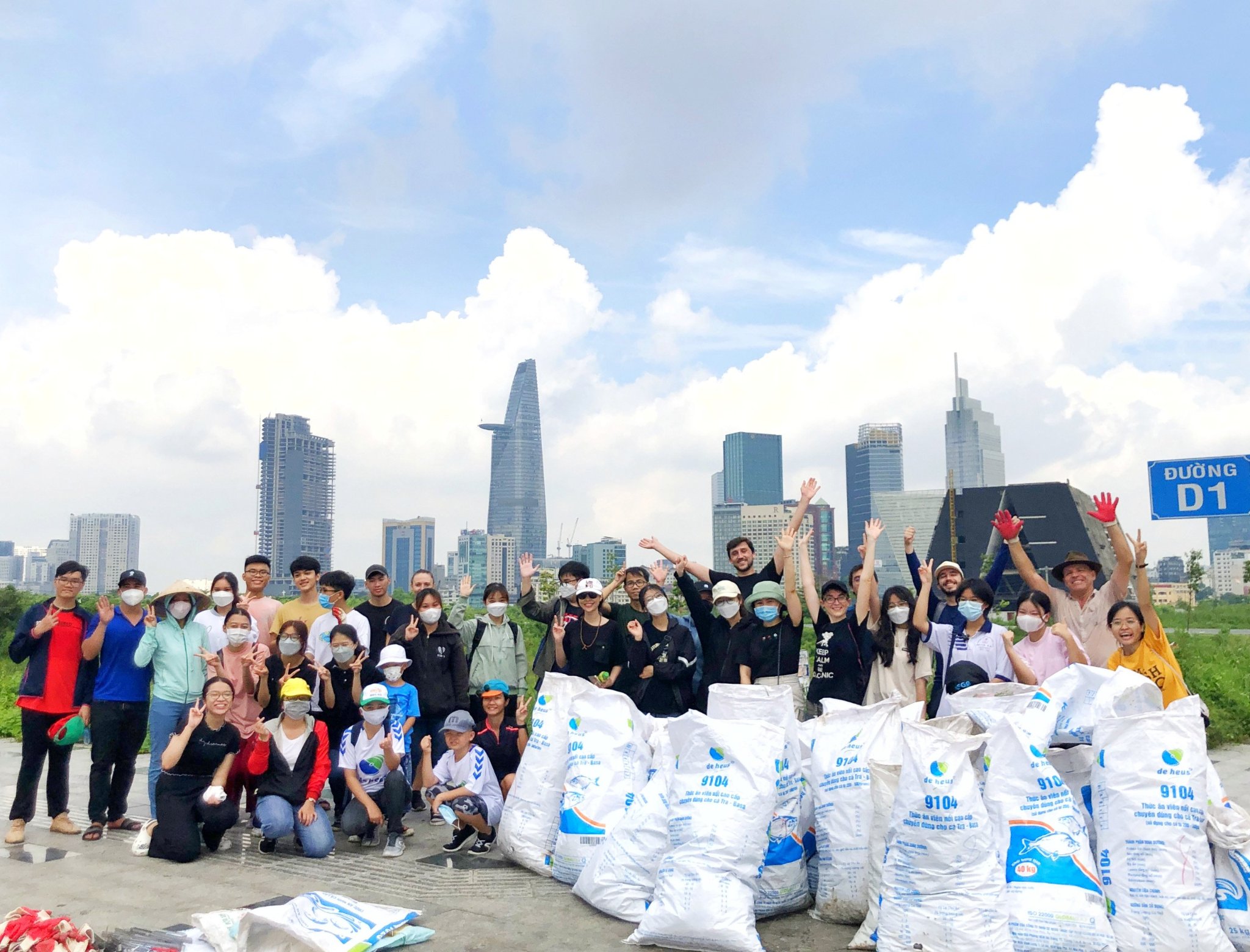 ( Weekend clean up at Thu Thiem area District 2)
 Trash Hero's mission is to bring the community together to clean and reduce waste to build a world without Trash.
 Founded in Thailand in 2013, we are now present in more than 170 locations worldwide through our network of local Chapters and national organizations.
 The global coordinating body is registered in Switzerland as Trash Hero World, a non-profit organization.
 Currently Trash Hero is organizing a community garbage collection event at different locations on weekends, everyone can follow the updated schedule on Trash Hero's fanpage.
Contact
3. ROCK CLIMBING 
Team Building Activities In Ho Chi Minh City (Saigon)
In the list of the most attractive artificial climbing places in Ho Chi Minh City today, Saigon Climbing Center cannot be ignored. Although it has been established for a long time, this is still an indispensable destination every weekend for those who are passionate about this adventure.
 There are always changes and improvements to bring a lot of new feelings. Help customers have the most enjoyable experience when coming here.
 The climbing area in Saigon Climbing is designed indoors. When exercising or climbing mountains, it will reduce unnecessary calories in the body. Help your body become more and more toned. Especially for those who want to lose weight to have a beautiful body. The only minus point is because the surrounding area is covered with steel sheet, so in the sunny season it will be quite hot.
 Ticket prices here have many different packages for you to choose from:
 Technical wall climbing package: 130,000 VND ( 5 USD ) (not including shoe rental fee and instructor)
 1h climbing high wall, full technical wall: 220,000 VND ( 9 USD) (free to rent shoes and guide coach)
 In addition to day tickets, Saigon Climbing Center also has a lot of monthly ticket packages for those in need.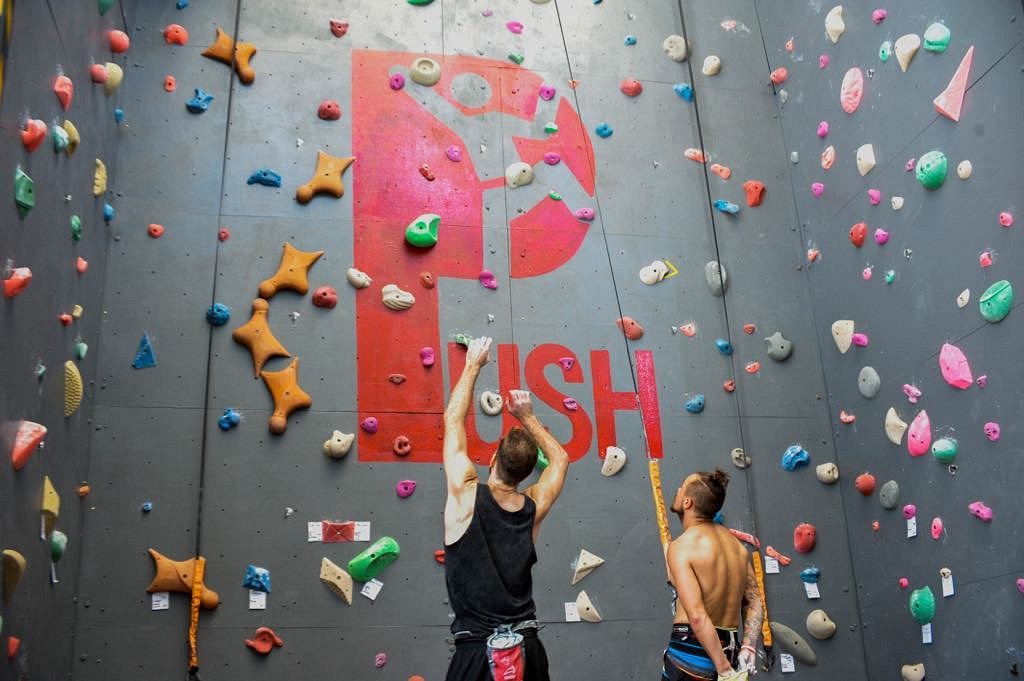 Contact
4. SHRIMP FISHING
Team Building Activities In Ho Chi Minh City (Saigon)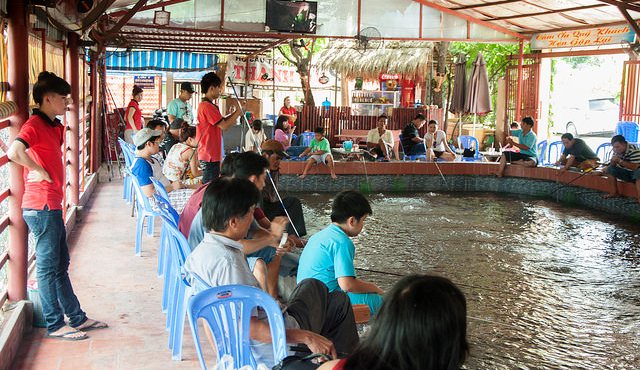 Located next to the Saigon River, Thanh Da – Binh Quoi area has a quite airy and charming river space. Therefore, there are many fishing and shrimp fishing areas here. What is more interesting is that every day on a hot weekend afternoon, relaxing while relaxing away from the hustle and bustle of life has become the passion and pleasure of many people.
 Thanh Da shrimp pond is a quite spacious shrimp pond, especially important, the shrimp here are quite big and fresh. Fished shrimp can be brought home or processed on the spot to enjoy, especially important if the day is too small, the customer can send it back to the lake to keep for the next day.
 Contact
 In addition, you can go to Dai Phu Hao, this is a place that is loved by many diners because of its spacious and airy space. Commercial service of shrimp fishing gives diners moments of relaxation, entertainment, and comfort. Moreover, coming here, diners can enjoy the dishes prepared to their taste, especially the fresh and attractive seafood dishes.
 Contact
5. VOLUNTEER AT A SOUP KITCHEN 
Team Building Activities In Ho Chi Minh City (Saigon)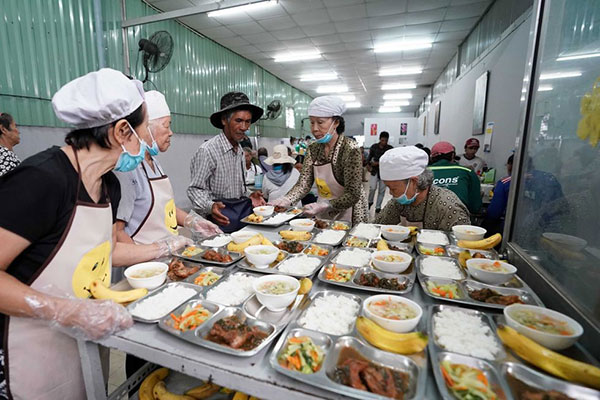 ( Staff at soup kitchen is serving food to locals)
 With only 2,000 VND/meal ( 1 cent ), the Smile Soup Kitchen system has contributed to sharing difficulties with many poor people in Saigon.
 The Smile Soup Kitchen 1, priced at 2,000 VND, of the Bong Sen Charity Fund opened on October 12, 2012. In the beginning, about 300 meals were sold at noon on Mondays, Wednesdays, and Fridays of the week. Currently, the restaurant serves about 500 meals from Monday to Saturday. The successful Smile Soup Kitchen 1 is a stepping stone for another Smile series. Meanwhile, the actual cost of a meal is about 17,000 VND ( 7 cent) (  on average (excluding service charge and interest).
 Participating in a volunteering session here will help you feel more connected to the people here, where you feel connected to the people and feel the warm atmosphere shared here.
 Contact
6. PAINTBALL GAME 
Team Building Activities In Ho Chi Minh City (Saigon)
 Paintball is a simulated sports game that mimics combat. This game has been especially loved by young people since its birth, will help you have good team organization skills, practice teamwork, improve self-discipline, and improve acumen.
 Here are 2 reputable and quality paint gun shooting addresses in Ho Chi Minh City that you can refer to.
The BCR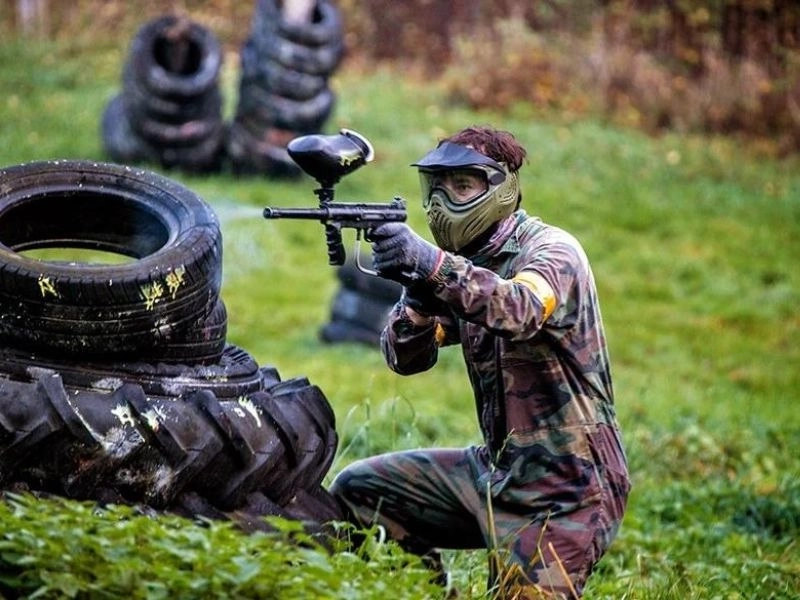 ( People are joining the game at BCR)
 The terrain is dense and the buildings have a lot of items that players can take advantage of, but it is also difficult to decide if both sides know and take advantage of the same terrain. The mountainous terrain, dense trees require players to move more, the squad is easy to disperse, rotate, and easily attack from behind. Most of the teams that choose to compete on this battlefield tend to have quick and tense minutes.
 Contact
Cuchi Tunnel 
About 70 km from the center of Saigon, the Cu Chi Tunnels is an ideal place for members. With a large campus surrounded by dense forests, this is also a very famous place during the Vietnam war that will surely give you the most authentic feeling when participating in the game.
Contact
7. VISIT A DISABLED CARE CENTER 
Team Building Activities In Ho Chi Minh City (Saigon)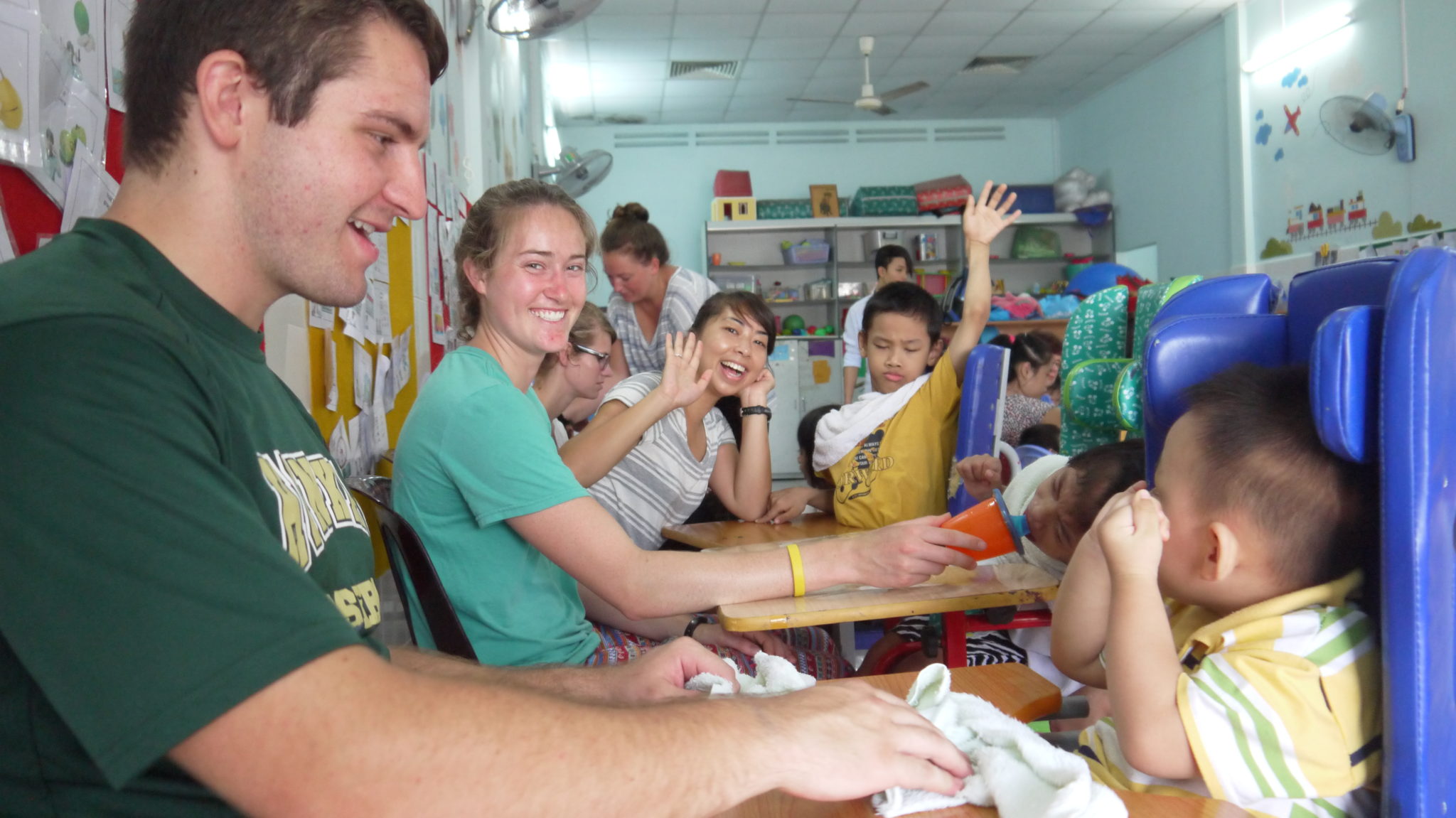 The nature of special needs care in Vietnam is unique, due mainly to the nature of disabilities thought to be caused by a herbicide known as Agent Orange. The debilitating toxin was sprayed all over the country during the Vietnam War. Hundreds of thousands of Vietnamese people were exposed and the chemical's harmful effects now span generations.
As a Special Needs Care volunteer in Vietnam, you will be working in hospitals and community clinics in Ho Chi Minh City, providing support to children and young people, some of whom have disabilities and birth defects attributed to Agent Orange. 
There are some disabled care center in town you can pay a visit through the list here
8. COFFEE TASTING 
Team Building Activities In Ho Chi Minh City (Saigon)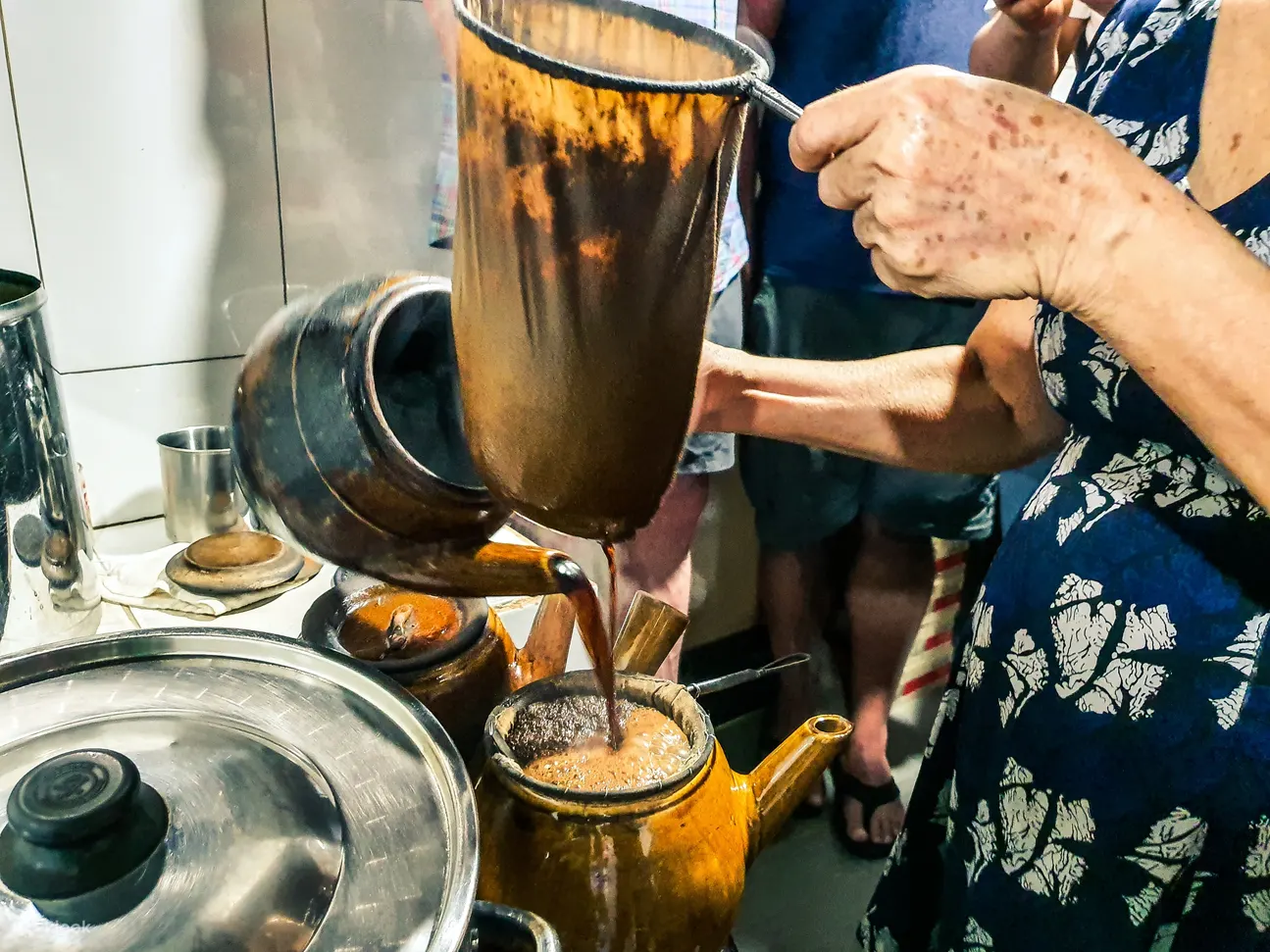 Don't miss the opportunity to discover the history and culture of Vietnamese coffee! This tour will take you to many cafes in Saigon, where you can taste Vietnamese coffee prepared in different ways, and listen to stories about the history and culture of Vietnamese coffee. . Moreover, you get to see how the locals make coffee and understand the secret between local life and coffee. This is truly a great trip for coffee lovers!
9. OUTDOOR CYCLING
Team Building Activities In Ho Chi Minh City (Saigon)
 WHY A CORPORATE RIDE IS A GREAT IDEA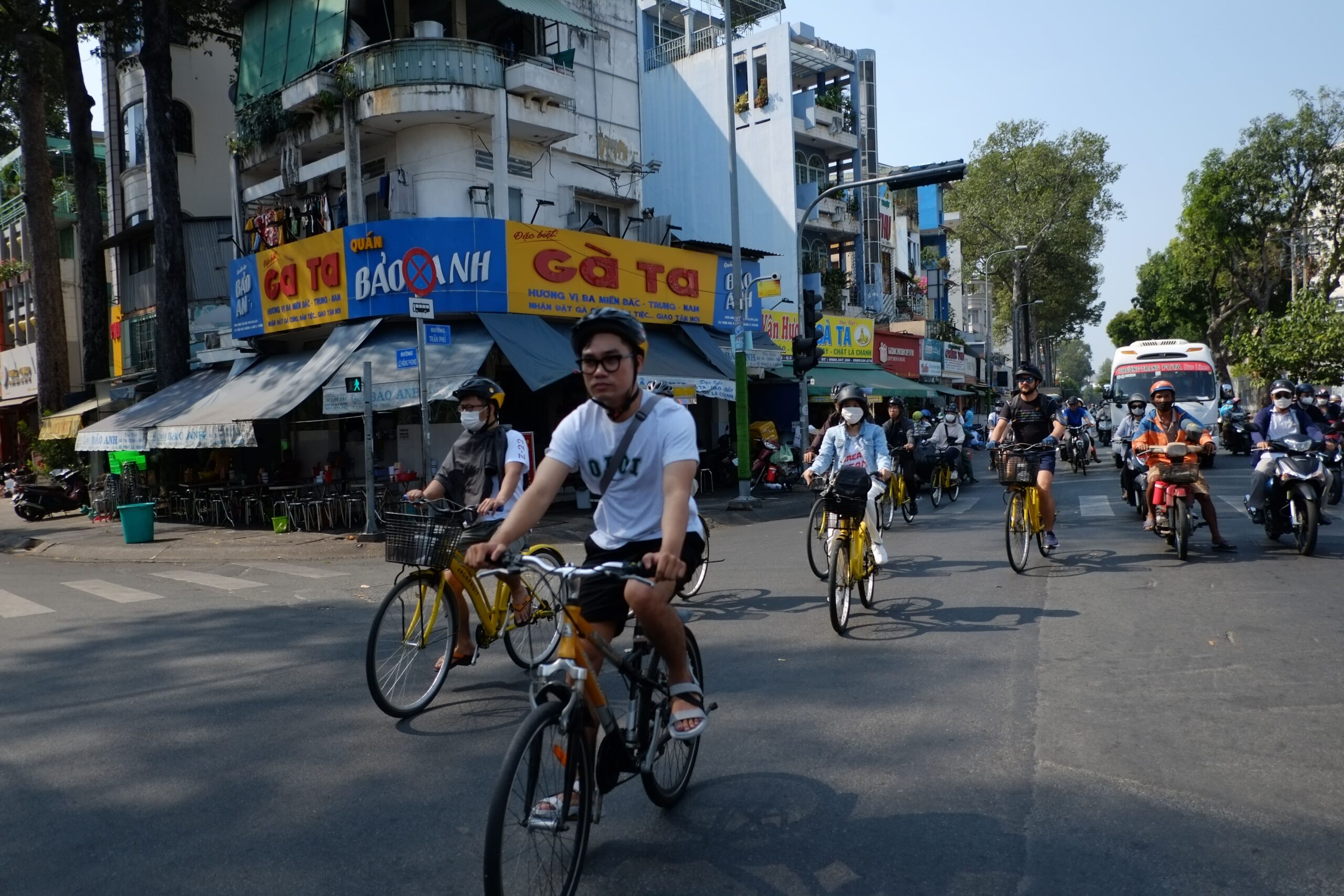 ( People are having fun on the trip discover Saigon off-the-beaten-path with Jackfruit )
 The bike trip was custom-built for the group who wanted to combine work with sport, recreation, and relaxation moments. 
 A cycling experience in a team context improves the motivation to train, and incentives to keep fit, and healthy and strengthens relationships.
 Get out of the office and enjoy breathtaking scenery and landscapes while you ride this amazing city. Much more than a corporate event…
At Jackfruit Adventure, we organize a bike tour in vietnam. With a deep knowledge about Saigon city and local connection, we believe can give you an awesome bonding time together  
 Contact
Author 
Dung Ho