Meet Time: 7:30 AM
Duration: 6-8 hrs
Distance: ~ 50km
Elevation: Mostly Flat
Dive deeper into the depths of Saigon, Ho Chi Minh City. Start the morning in the heart of Saigon as you uncover hidden stories and pedal through the enchanting alleyways of District 4. Feel the authentic pulse of urban life in the lesser-known gem of District 10, immersing yourself in the local culture. Unveil the rich cultural tapestry of Chinatown's Cho Lon in District 5 and embark on a journey to discover the city's best-kept secrets, away from the tourist traps. Good bye the busy city, in the afternoon we will explore the peaceful countryside vibes of Saigon. Join us to create unforgettable memories and forge new friendships along the way.
Starting Point: TK46/19 Hẻm Bến Chương Dương, Cầu Kho, Quận 1, Thành phố Hồ Chí Minh, Vietnam.
(Please arrive 15 min early to check in)
What's Included:
Bicycle
Helmet
Water
Drinks
Exotic Fruits
Accidental Insurance
Tour Leader
Support Guide
First Aid Kit
Ponchos
Smiles & Lasting Memories
District 4's Notorious Past to Vibrant Present


A Gangster's Paradise

Once notorious for its criminal underworld, District 4 has emerged as a dynamic and thriving urban hub in Ho Chi Minh City. With a fascinating history dating back to the French colonial era and a reputation for infamous gangsters, the district has transformed into a vibrant neighborhood teeming with diverse businesses, enticing eateries, and captivating cultural attractions. Indulge in the vibrant street food scene, wander through charming alleyways, and immerse yourself further into the richness of District 4's culture.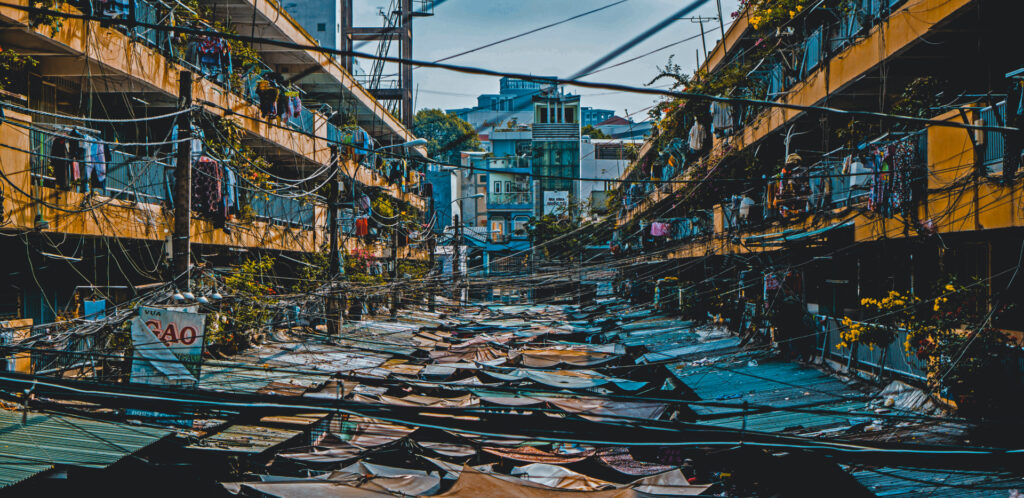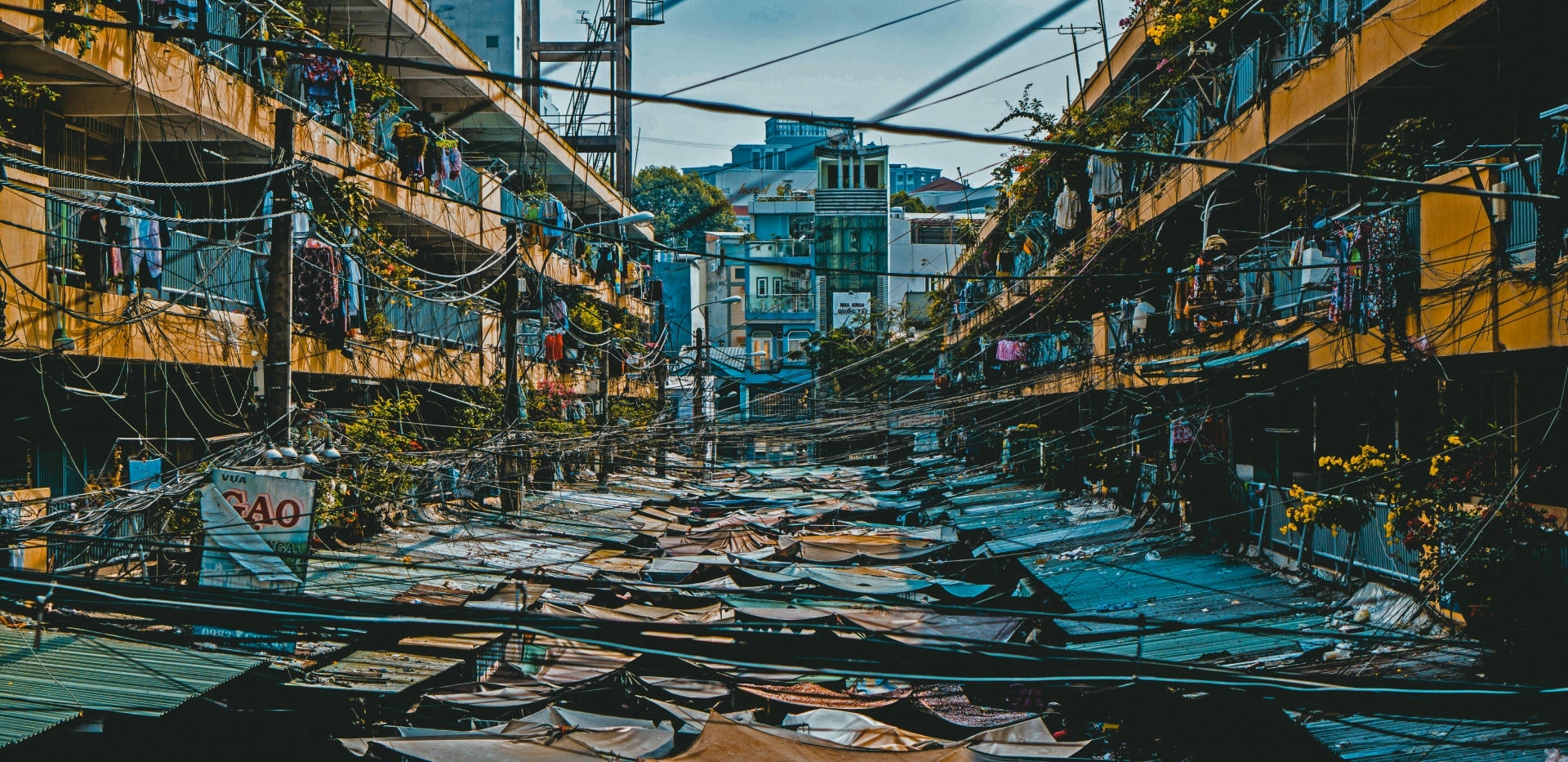 The Hidden Charms of Chinatown and District 10:


A Captivating Journey into Saigon's 
Cultural Heart

Escape the bustling city and venture into the historical and enchanting District 10, where time slows down, revealing a world of authentic cultural experiences. Discover the vibrant Umbrella Market, a fruit-filled celebration with exotic delights like Rambutan, Burmese grapes, Mangosteen, and the majestic Jackfruit. Uncover the hidden rules of the Flower Market, and delve into the city's history at the historic Complex Apartments. Immerse yourself further in the vibrant urban tapestry of District 10 and see the city through the eyes of the locals.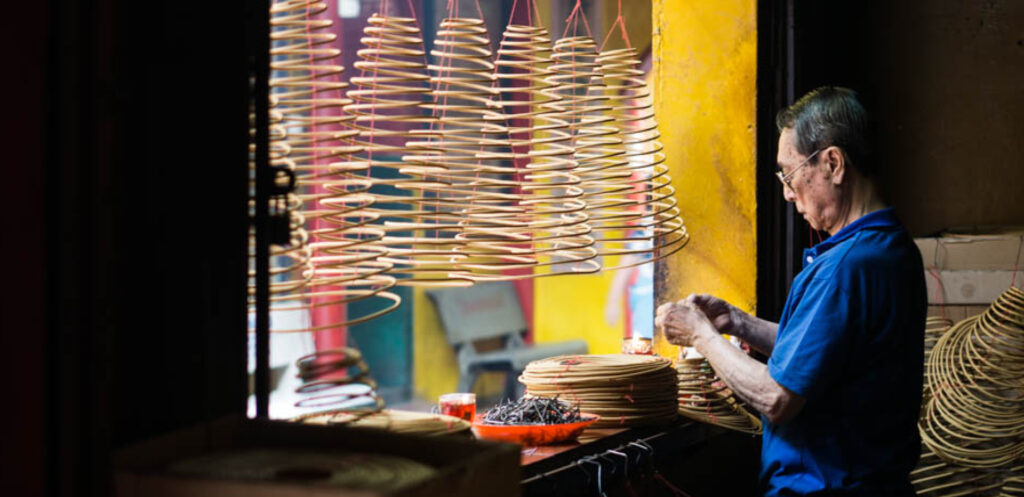 Countryside Saigon 


Immerse yourself in the peaceful village 

More marvel awaits as you uncover the enchanting mini tropical Mekong jungle. This hidden gem, veiled by lush foliage and vibrant flora, invites you to embark on a bicycle expedition like no other. Feel the thrill of adventure as you navigate through this captivating oasis, channeling your inner Indiana Jones in a quest that blends exploration and exhilaration.

Step into a world that's a mere heartbeat away from the city, yet a world apart. The journey promises to be more than a cycling experience – it's an immersion into the soul of Saigon's countryside, a chance to uncover its secrets and create memories that will forever linger in your heart.
Book With Us
Today
Slide into our DMs or drop us an email, we're here to make it easy for you to reach out and start the conversation
Meet Up Location
Meeting Address:
TK46/19 Hẻm Bến Chương Dương, Cầu Kho, Quận 1, Thành phố Hồ Chí Minh, Vietnam.
Please arrive 15 min early to check in.
Plan for bad commuting traffic if you are arriving by vehicle.
Saigon, Ho Chi Minh City Cycling Experiences
Dive into Authentic Adventure on Two Wheels. Roll with the locals & connect with the heart & soul of Saigon.