Group Size: 20 -200

Duration: 3-6 hrs
Get ready to make a meaningful impact team building Ho Chi Minh and forge stronger team bonds as we embark on two incredible experiences. Choose between the 'Cook & Share' experience, where we prepare delicious meals, or the 'Build & Share' experience, where we construct vital infrastructure and engage in creative projects for the orphanage, brightening the lives of underprivileged and orphaned kids.
Showcase your commitment to social responsibility, enhance collaboration and communication skills, and create a nurturing environment for the orphans with Heart & Hands – an extraordinary journey of compassion, connection, and impact.
What's Included:
Catering: Food & Drinks
Facilitation and Staffing
Medical Support
Safety Insurance
Transportation
Cleaning Equipment
Equipment and Props
Prizes and Rewards
Event Signage and Branding
Venue
Photographer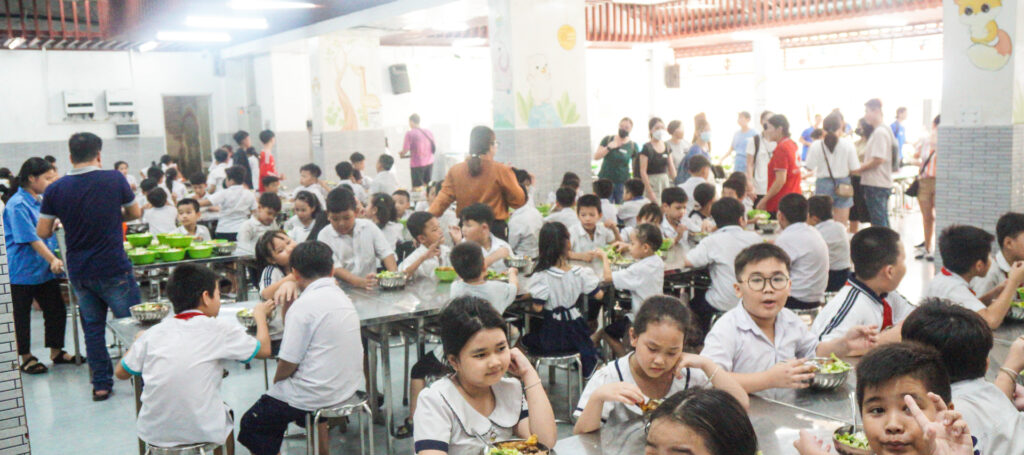 Cooking for a Cause



Cooking Up Smiles for Saigon's Orphans

Get set for a heart-warming adventure – we're diving into Vietnamese culture through cooking, all while ensuring some awesome orphans get their tummies filled. We'll start at Saigon's vibrant markets where your mission is to find the right freshest ingredients. Then it's time to whip up legit Vietnamese dishes that'll make your taste buds dance. So roll up those sleeves, chop those veggies, and let's whip up awesome memories with a side of heart-warming goodness.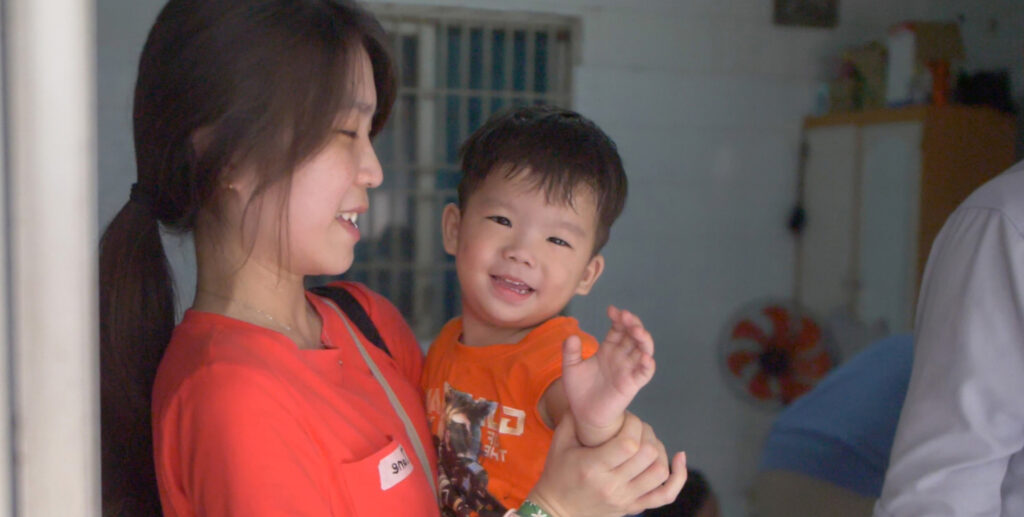 Building Bonds



From Tools to Smiles

This Experience combines meaningful infrastructure construction with creative projects destined to illuminate the lives of underprivileged and orphaned kids. From painting vibrant walls to erecting vital structures like a garden space,. You and your team will embark on a journey of compassion and camaraderie. Your efforts will not only shape physical spaces but also uplift spirits and instill hope in the hearts of these young souls. Join us for a transformative adventure where teamwork meets compassion, leaving a lasting impact on both your team and the children of Saigon.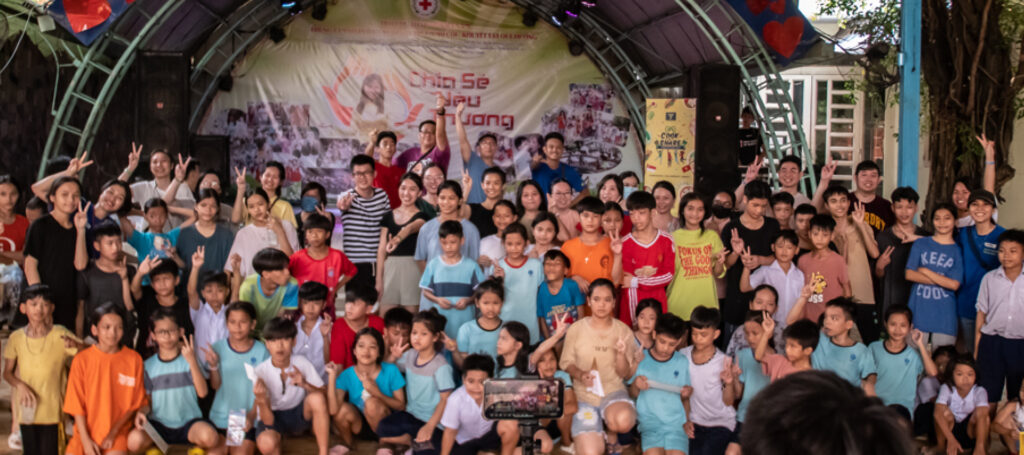 Nurturing Dreams



Compassionate Support

Amidst the vibrant pulse of Saigon, a city alive with its hustle and bustle, there's a quieter narrative that deserves our attention – the stories of countless orphans, each with dreams that defy their challenging circumstances. What we're embarking on is more than just a team-building venture; it's a heartfelt commitment to these young hearts yearning for brighter tomorrows. Our goal is to fill not only their stomachs with nourishing meals but also their souls with unyielding encouragement. Our aim is to cultivate an environment where every child can thrive, chase dreams, and reach for the stars. Come be part of this journey of empathy, where together, we ignite the sparks of resilience and guide their paths with a beacon of hope.
We're All Ears: Connect with Us
Today
Slide into our DMs or drop us an email, we're here to make it easy for you to reach out and start the conversation
Purposeful CSR Team Building Experiences in Ho Chi Minh Saigon Vietnam
Unleash your team's potential, improve teamwork, and positively impact our community. Join us for an unforgettable experience that combines fun, growth, and meaningful change.