Hu Tieu Nam Loi – Saigon Street Food you SHOULD try                        
Street food Saigon to eat in District 1 
The most expensive noodle soup in Saigon?  Will it worth ?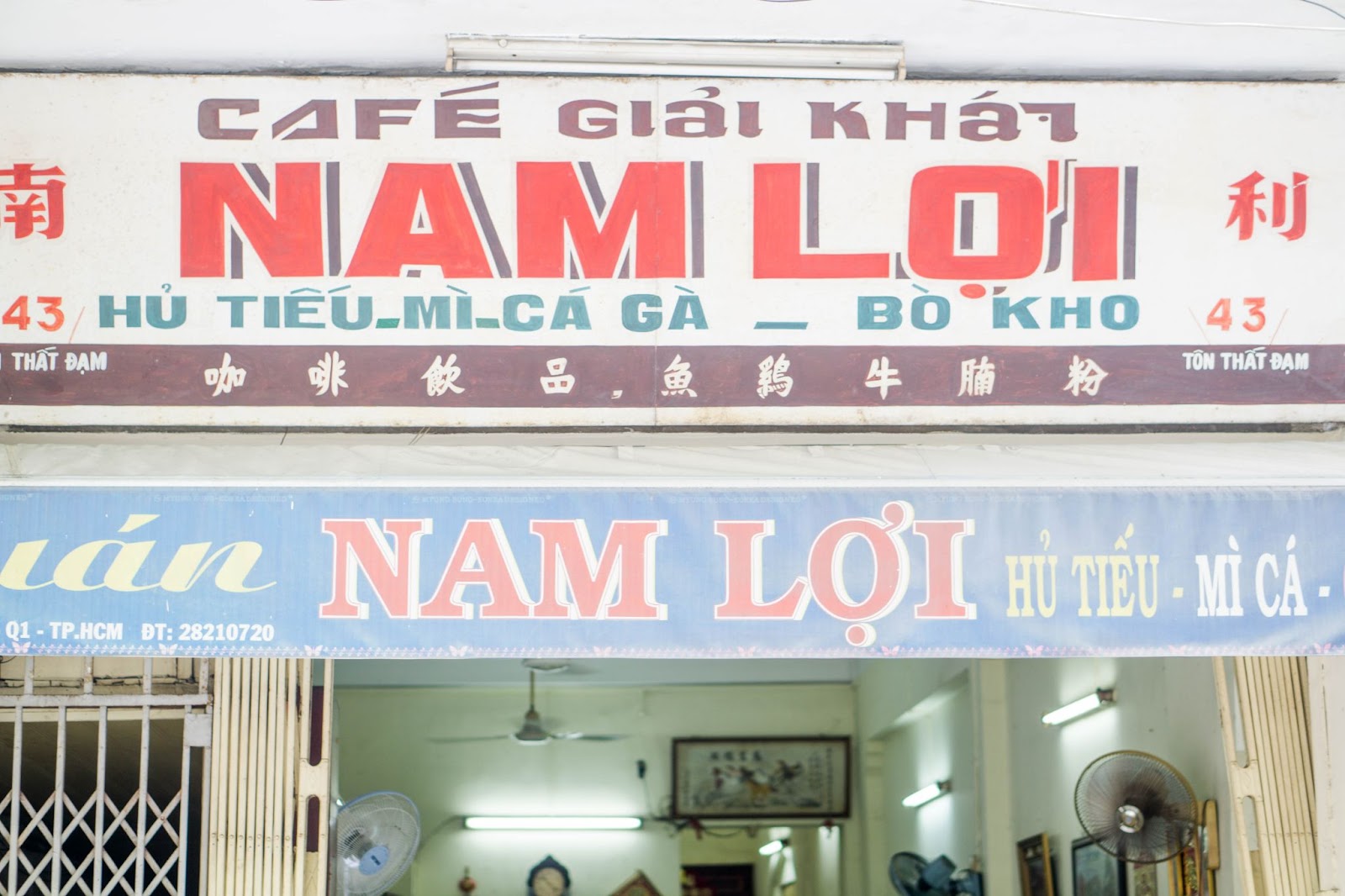 There is no one who does not know about this Nam Loi fish noodle soup restaurant in Saigon. The shop is located on a quiet road Ton That Dam near Ham Nghi (look to the other side is the Old Market), has been open for more than 60 years. Fish noodle soup in the right style of cake stalks must be nearly twice as long as noodles, fish must be fresh and sliced ​​snakehead fish.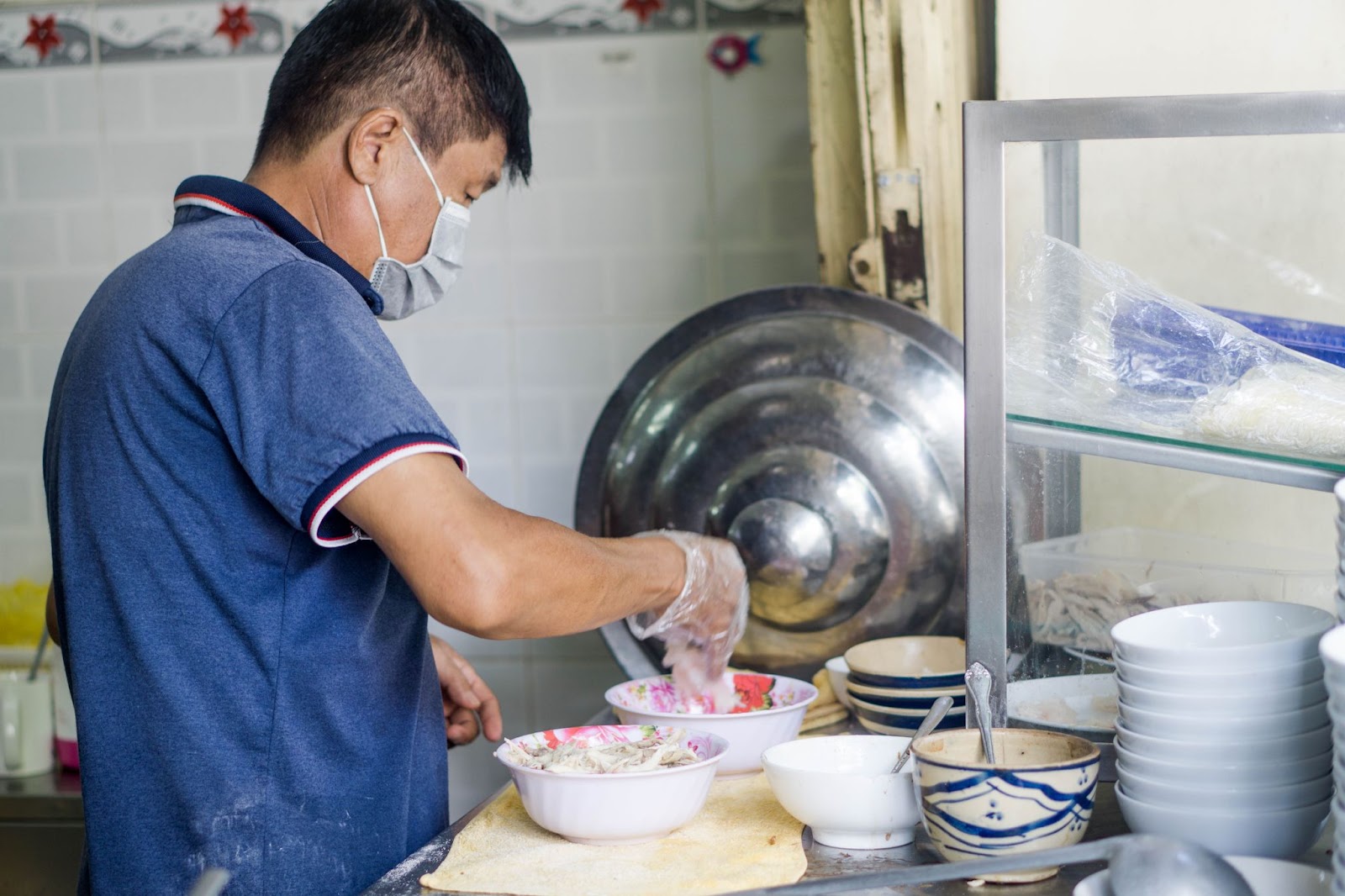 The staff is preparing the noodle for customers
With the price is not cheap, 90.000 vnd ( 3.5 usd ) for a noodle soup here, but Nam Loi restaurant has never been empty. Even if you go when the shop just opened early in the morning, the shortage of tables has to sit together. So what's in this bowl of noodle soup that makes people stand in line waiting and ready to pair tables to eat?
One of the well-known noodle street food in Saigon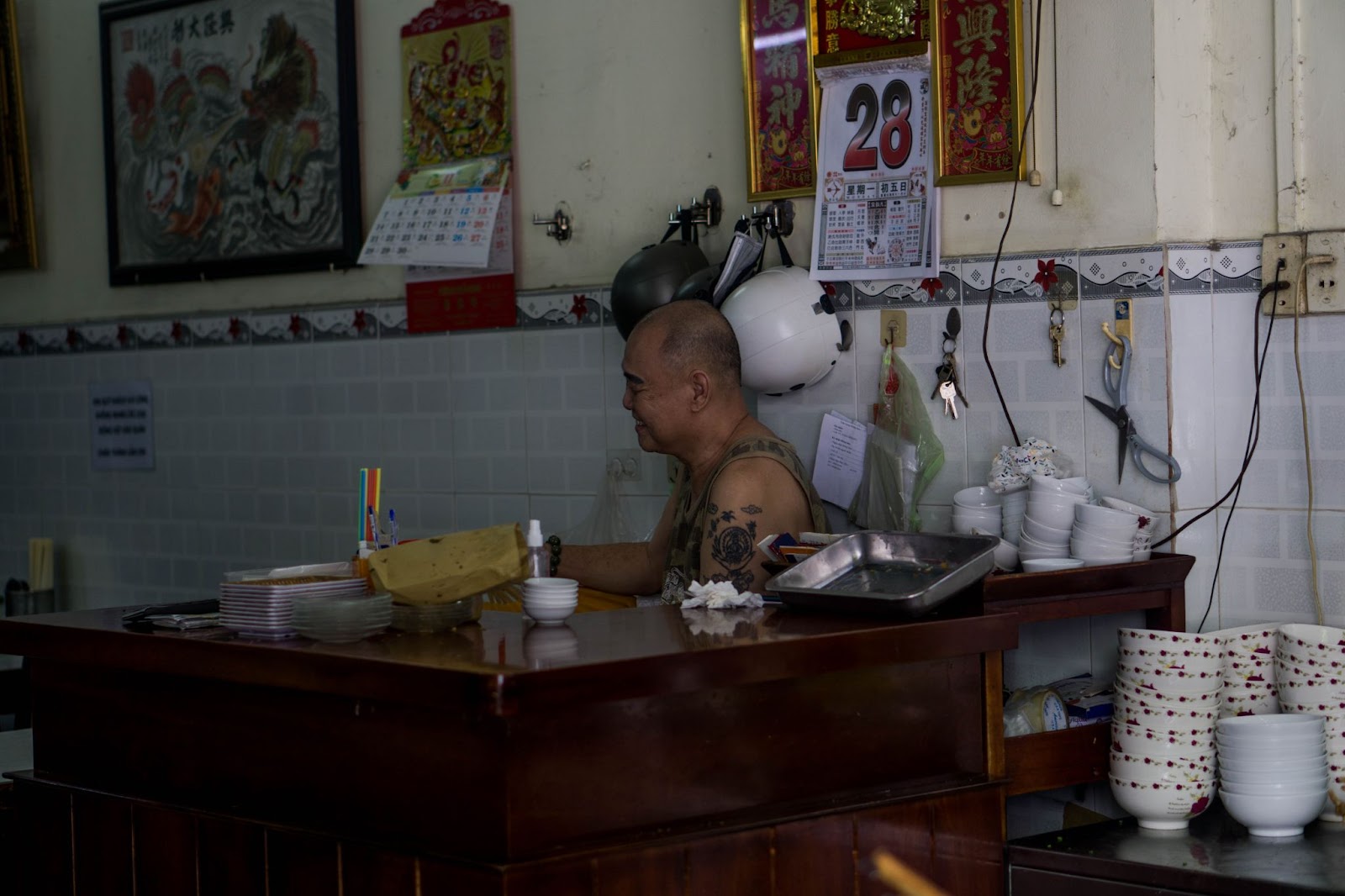 The happiness owner of Nam Loi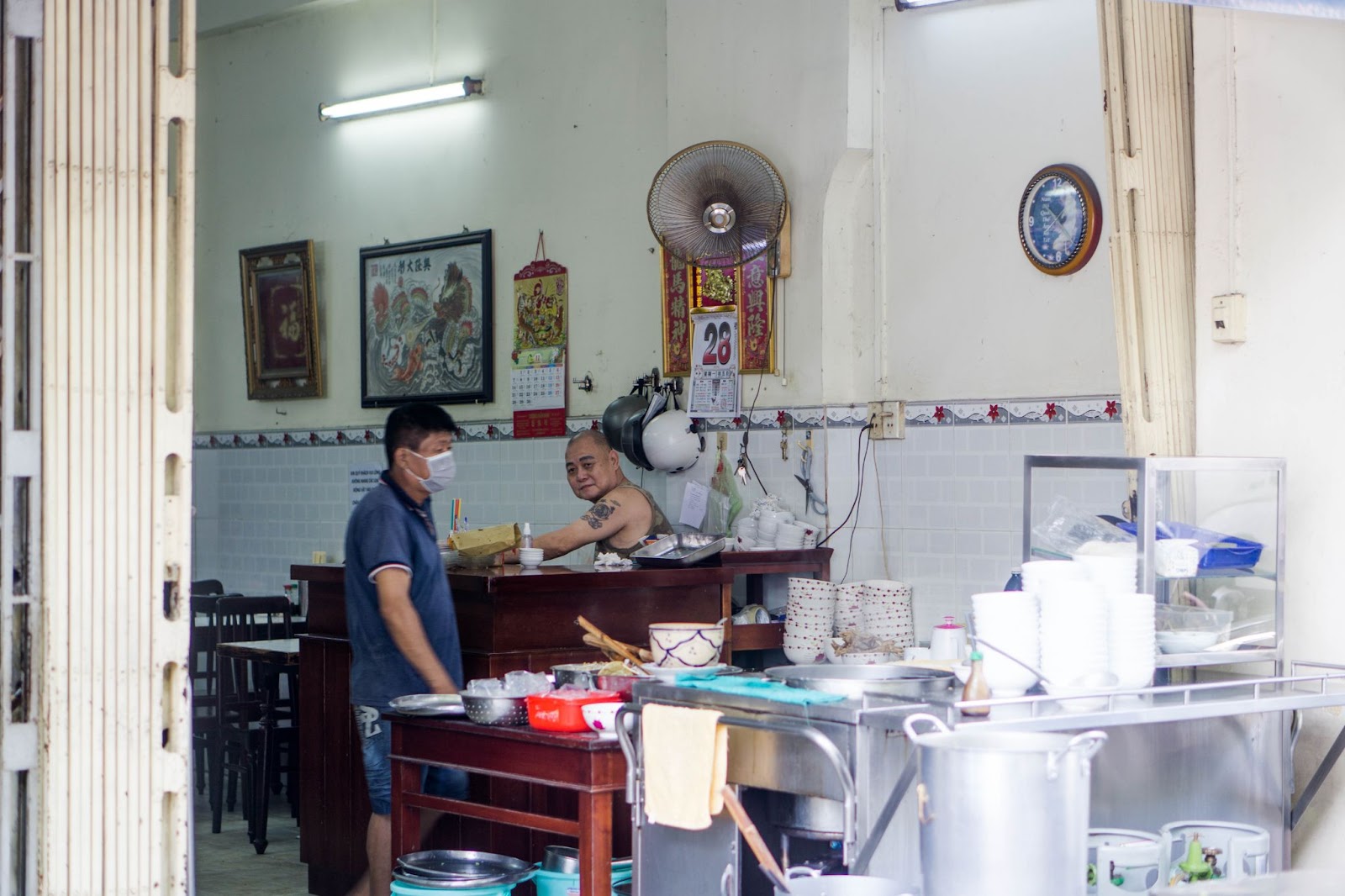 Different from the usual versions of fish noodle soup, the broth here is opaque at a glance like a mist, perhaps partly emanating from the fat pool spread above. The sweet and frugal taste of the broth stewed from pork bones and pieces of fresh fish will easily conquer the most demanding diners.
A "serve" of fish noodle soup here is only suitable for those who eat little. Diners with strong eating power must order 2 bowls to be enough. In return, "expensive cut into pieces". The dishes at the restaurant have broth made from fish bones with some spices reserved for noodles such as "sa sung", strutting… for about 18 hours, so it has a sweet and sweet taste. The specialized snakehead fish is copper snakehead, raised for a few days to reduce the characteristic fishy taste, then processed and cut into thin slices of fish that can be cooked through the broth when placed in a bowl.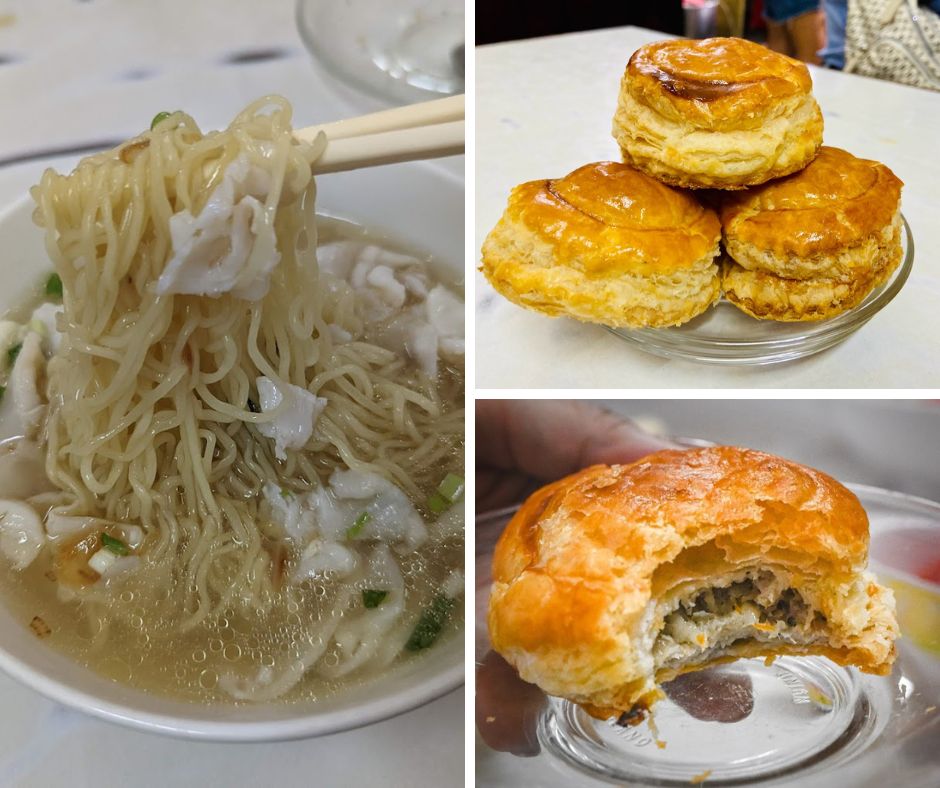 Jackfruit Adventure vietnam adventure cycling tours is documenting all the food here
If you want to feel the typical way of enjoying Saigon's noodle soup, don't forget to order a piece of dry noodle soup. Their pate chaud will surprise you with the taste.
Along with banh mi and pâté, patisserie has "stayed" in Vietnam with many changes compared to the original to suit local tastes. The crust of Nam Loi's patisserie is crispy but not too thick, and the filling is not too much, but it is enough for diners to feel the characteristic rich taste. Pay close attention to see how the seasoning of this cake is quite similar to dumplings. An interesting coincidence in terms of Eurasian cuisine?
Sounds delicious?
Join a Saigon Street Food tour with Jackfruit today