Visit the beautiful flower market during Lunar New Year at Saigon
Do you want to learn more about Vietnam's Culture and People?
To better understand the culture of Vietnam, the new year is a special occasion as well as the best opportunity for you to learn.
Visiting Binh Dong Flower Market is a place you can't miss if you have a chance to visit Saigon on this special occasion
Small traders from gardeners from Ben Tre, Vinh Long, Dong Thap… said that this year the number of ornamental plants transported from the garden was similar to last year. Each business household brings from 200 to 500 original apricots, kumquats or confetti for sale.
Flowers here are sold with a wide variety of species, the most are apricot, bougainvillea, marigold, chicken color, cotton page, kumquat, ornamental chili.
According to records, a small pot of apricots costs about 250,000 VND, mid-range ones cost from 500,000 to more than 1 million VND. Also here, this year, there are few kinds of high-priced apricot trees appear.
Where is Binh Dong Flower market located?
The address of the flower market is 
337 Ben Binh Dong, Ward 13, District 8, HCMC
How can I visit the flower market from District 1?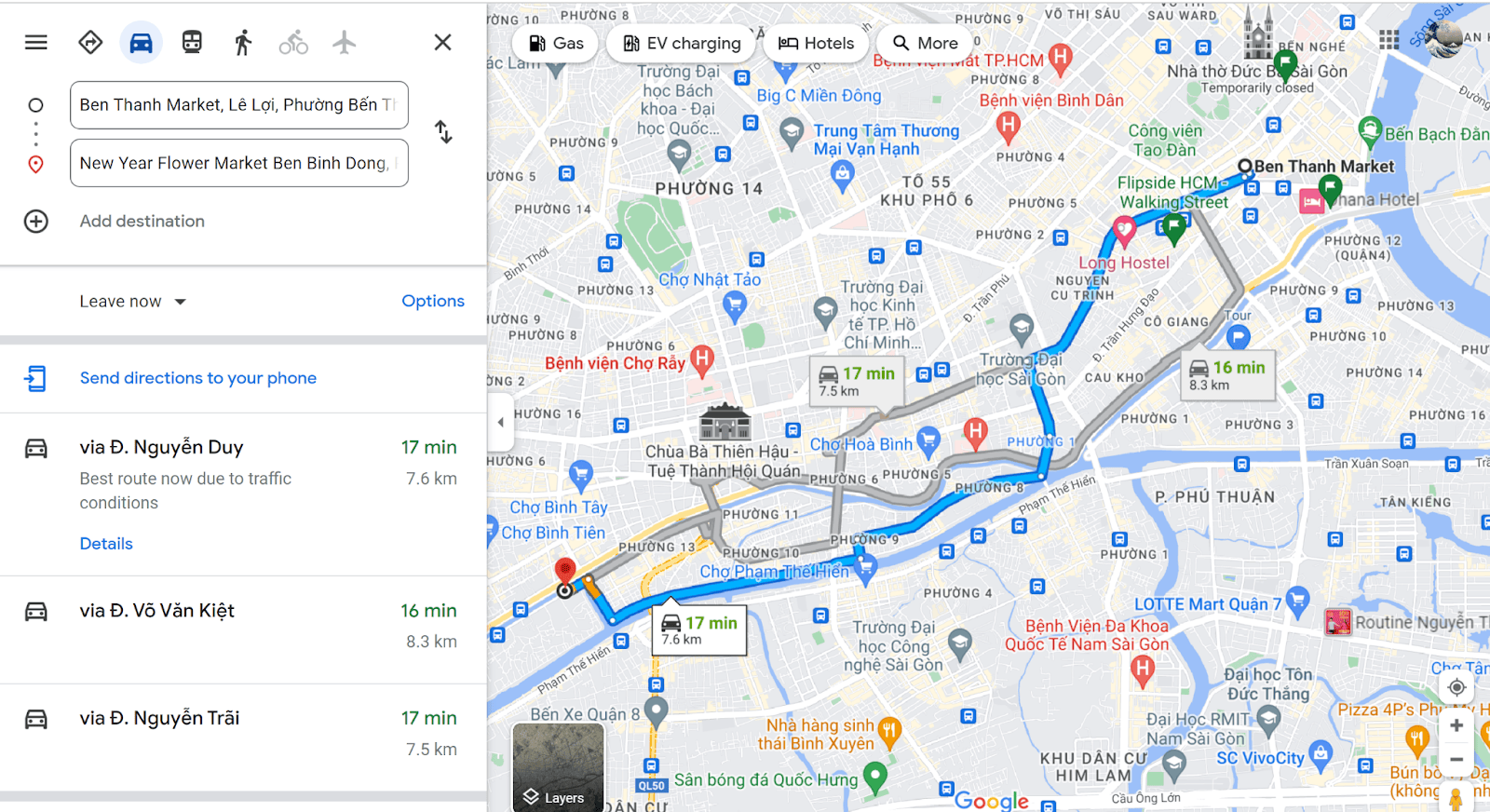 From center city in District 1, you can take a taxi to visit the market. The distance is 7 km away and normally you would pay for taxi fee 150.000 vnd ( 7 usd ). Otherwise Jackfruit offer special tour for you during this time with a vietnam bike tour
Let's take a look at some pictures at the flower market in Saigon Ho Chi Minh city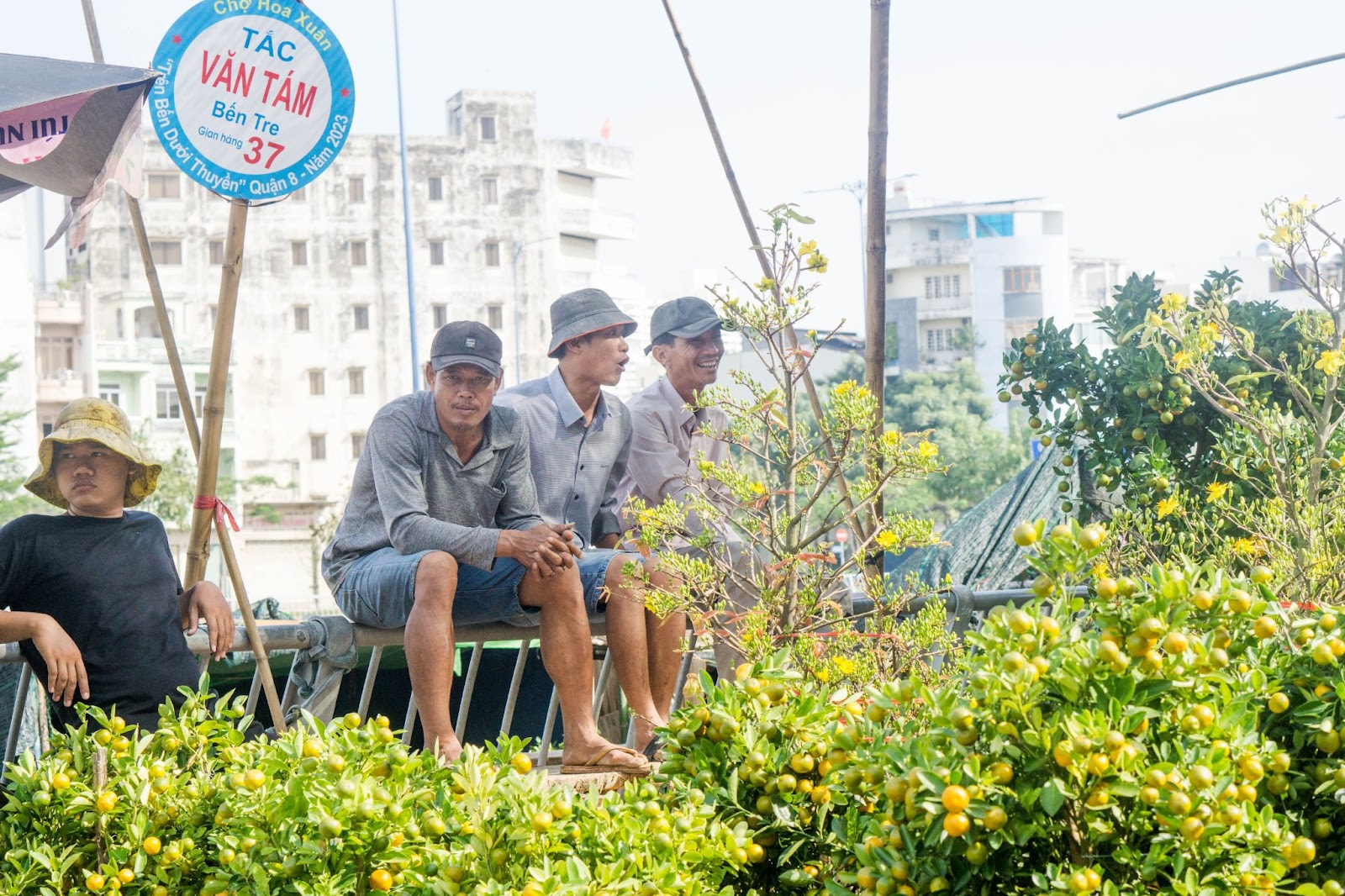 Local vendors are relaxed and wait for customers – vietnam cycling tour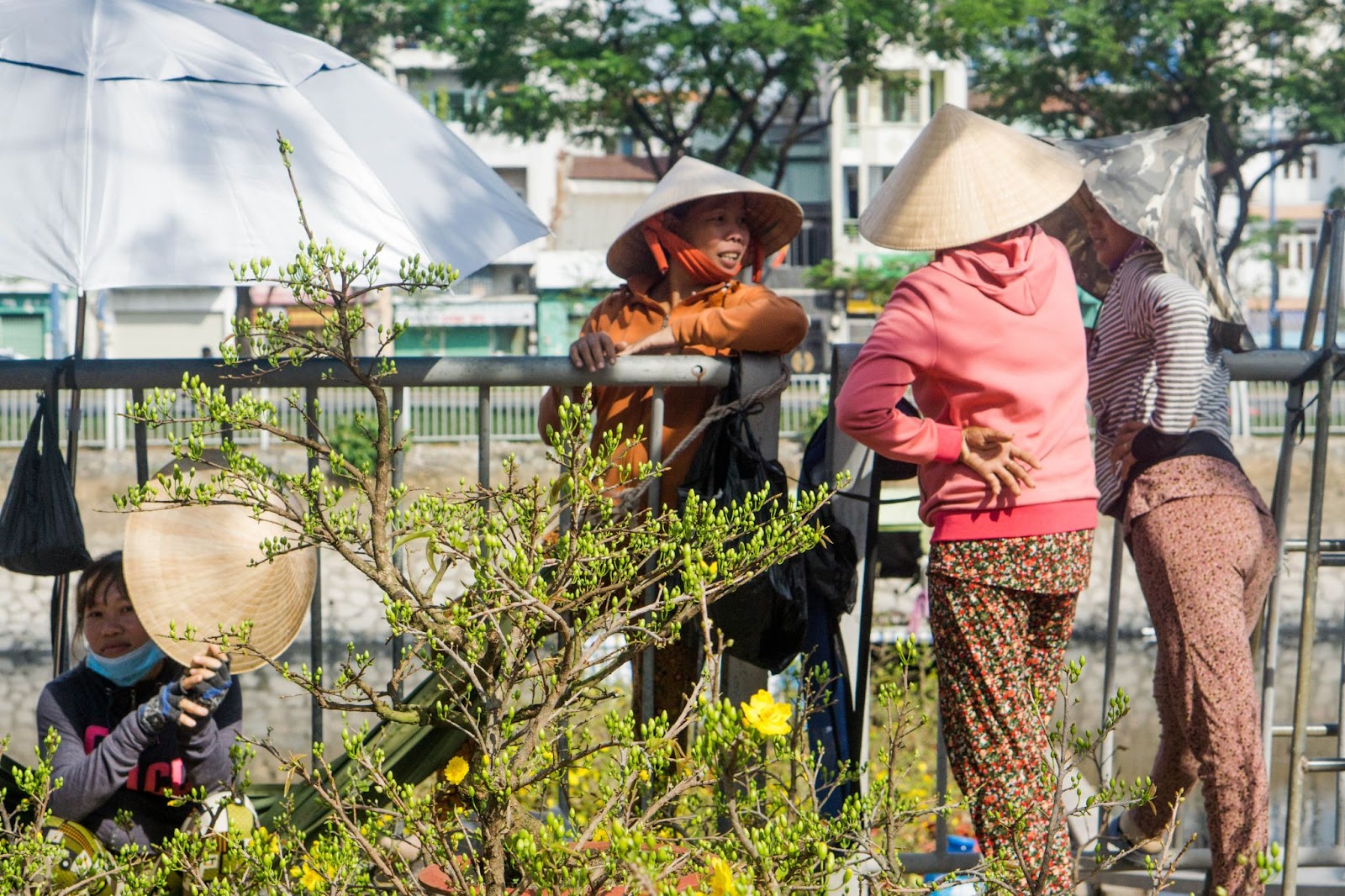 Good time of the year to enjoy the beautiful flowers  vietnam cycling tour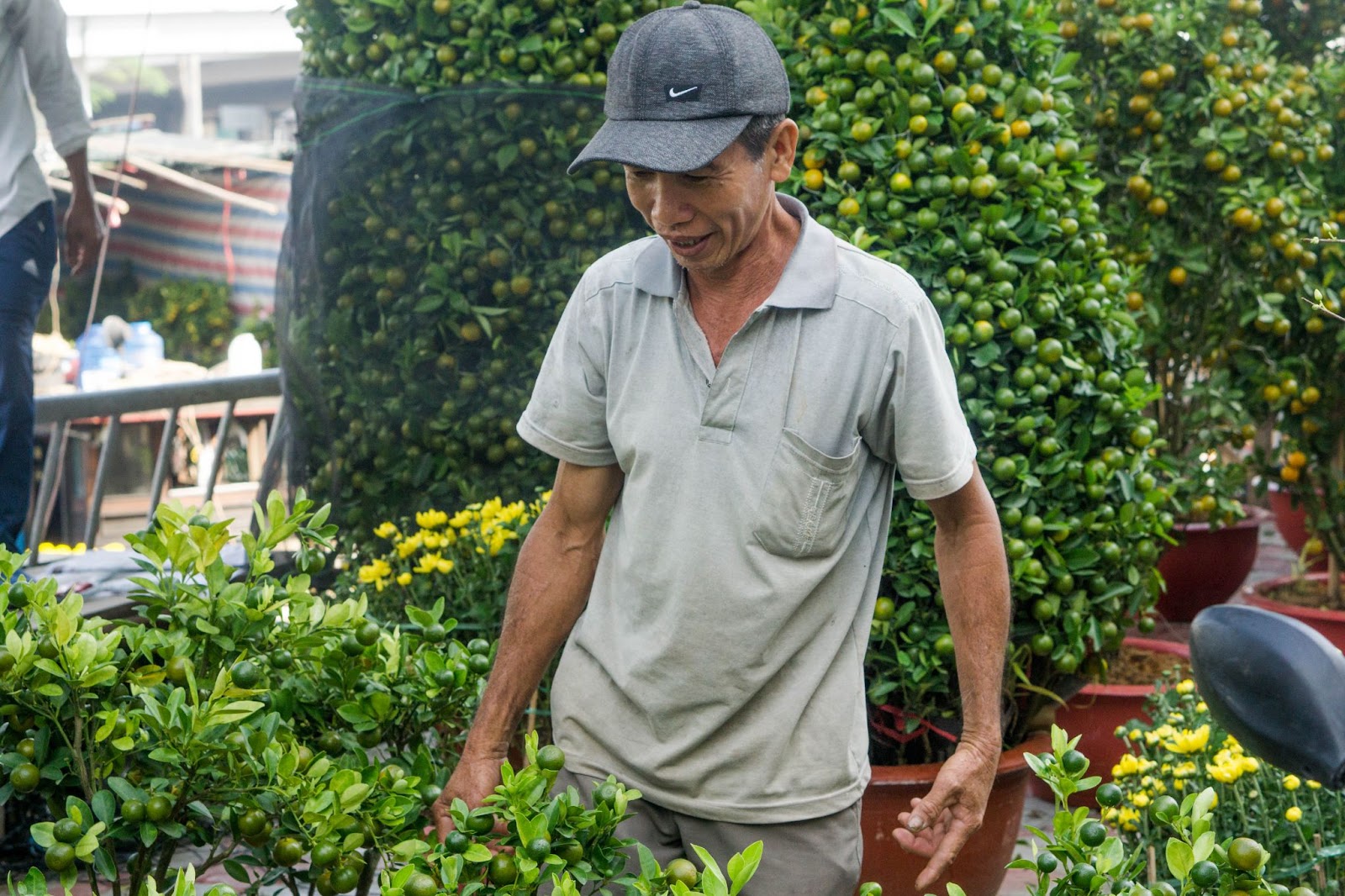 A busy time for local farmer from Mekong Delta vietnam cycling tour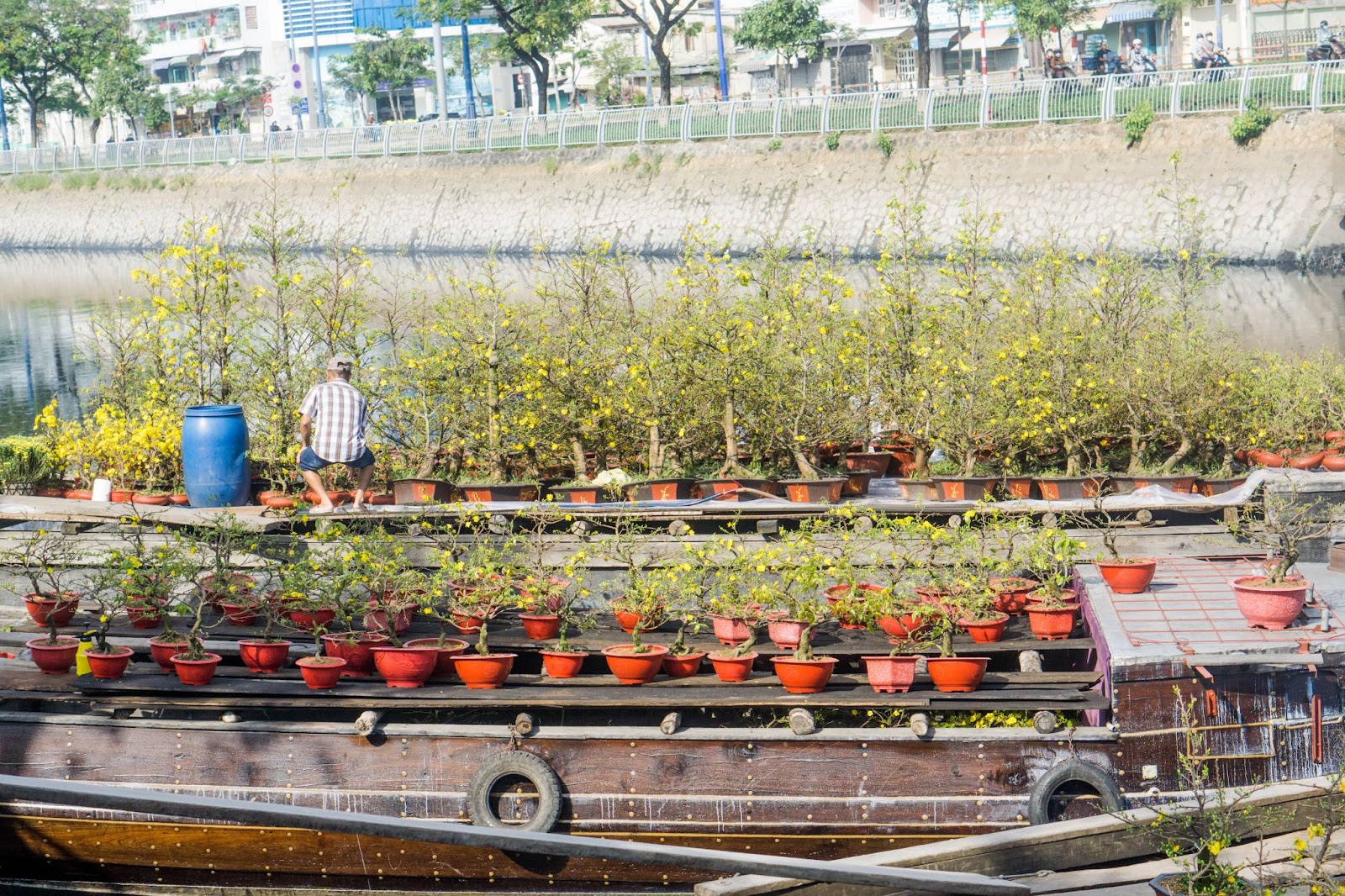 All flowers are brought from Mekong Delta by boat vietnam cycling tour
Author 
Dung Ho