Top 9 green parks in Saigon – Ho Chi Minh city for outdoor exercise 
Jackfruit and our team love and are passionate about outdoor team building activities (like cycling, you know) in Saigon Ho Chi Minh and we know there aren't many green spaces in Saigon for you to jog, cycle or simply go for a walk. cool and sit under the trees, so we have compiled information about popular parks in Saigon Ho Chi Minh city for you to easily summarize.
Let check out list of the top 9 green parks in Saigon – Ho Chi Minh for your outdoor exercise or either company team building activities
1. Tao Dan Park
A Guide to Public Park in Saigon – Ho Chi Minh
Tao Dan Park has a quiet and airy space, so there are always many people coming to exercise or take a walk. The most crowded time in the early morning and late afternoon, you will see families having picnics, old people practicing nursing, young people sitting on stone benches gathering and chatting, etc. In addition, the park also has a fun area. Children's playground with 300m2, located on the side of Truong Dinh street with 8 games such as trampoline, slide, etc. for children to comfortably play.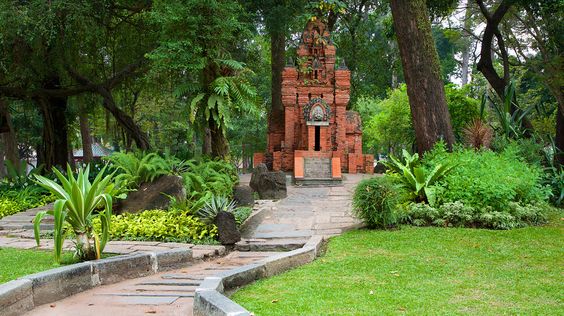 Small model of Cham Towner has built in the middle of the park
Great place for morning exercise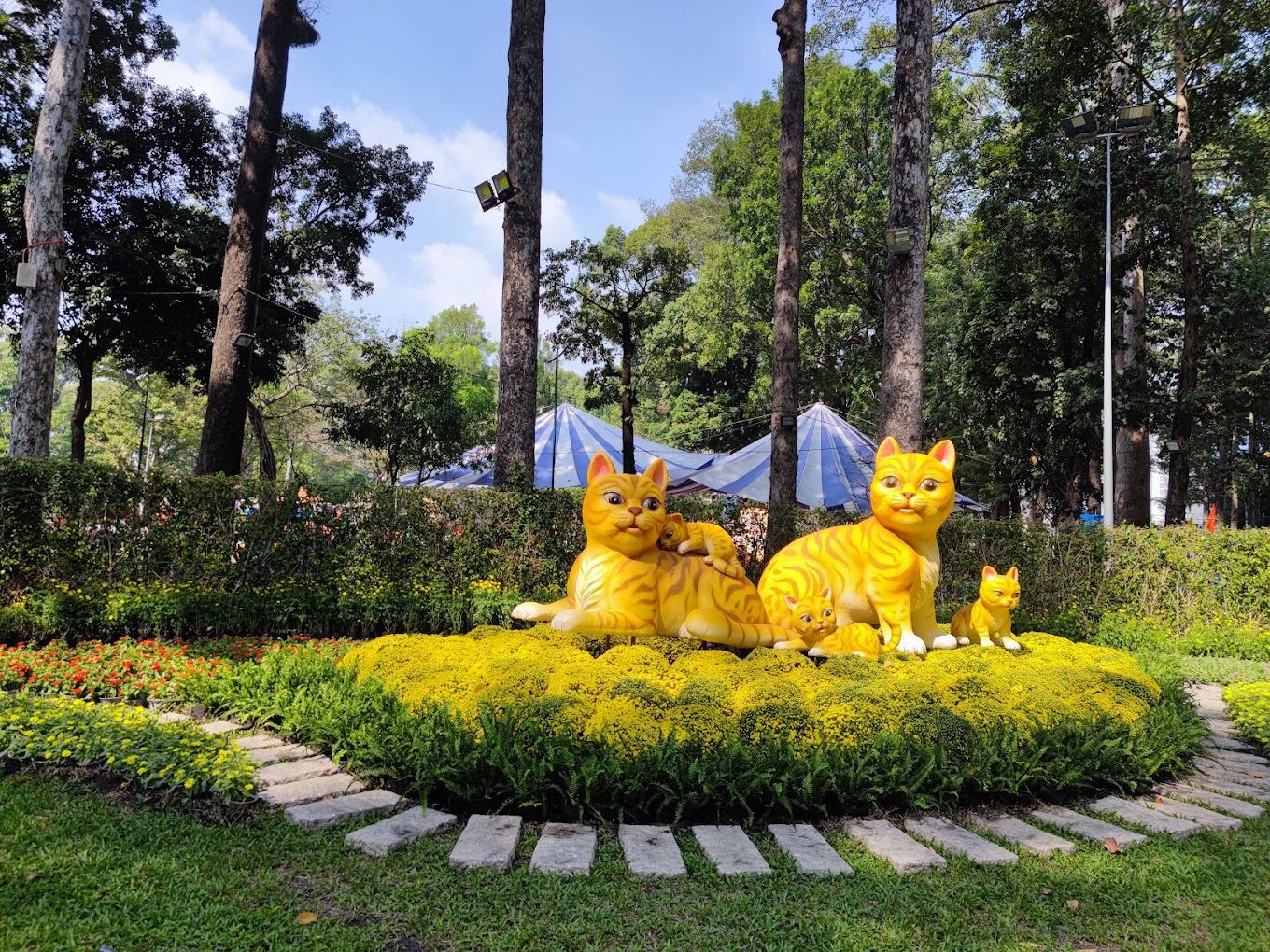 If you are in Saigon during Tet or Luna New year, get a time to visit and enjoy local culture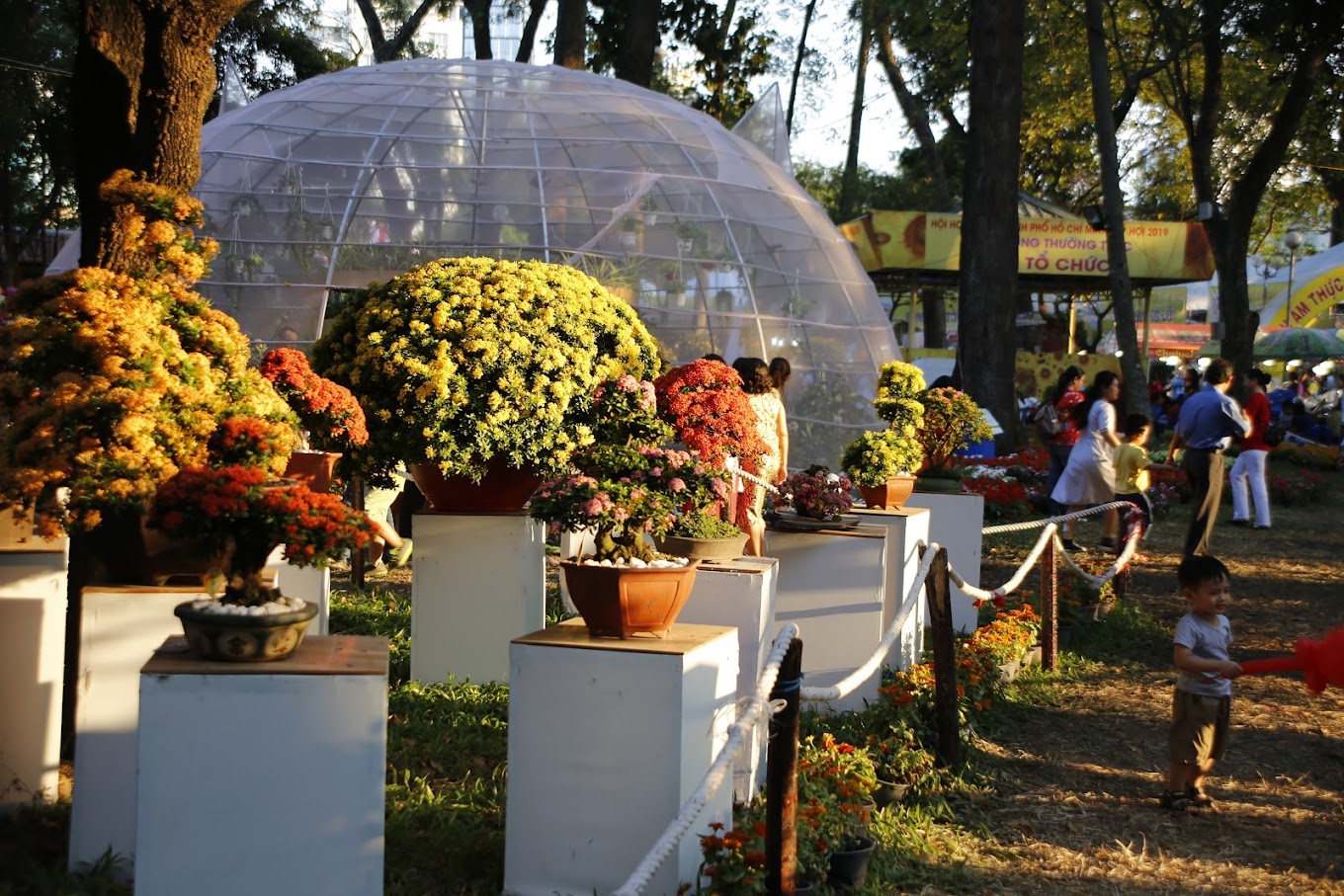 Every Lunar New Year, the park will hold a festival called "Tao Dan Spring Flower Festival" with annual themes and mascots. Unique works made from a variety of flowers attract people's special attention.
Address: Truong Dinh Street, District 1
2. 23/9 Park
A Guide to Public Park in Saigon – Ho Chi Minh
September 23 Park is located at Pham Ngu Lao, Pham Ngu Lao Ward, District 1, Ho Chi Minh City, located between three roads, Le Lai, Nguyen Thi Nghia and Pham Ngu Lao, stretching from the construction site. Quach Thi Trang to Nguyen Thai Binh market located on Nguyen Trai street.
The park has now installed free exercise equipment in the park to meet everyone's fitness training needs. The most crowded time is in the early morning and late afternoon, people walking, jumping, etc. Moreover, the park has also installed a play area for children, so this is also a place to play, plug and play. weekend camp for many families. Besides the hustle and bustle life, coming to the 23/9 park with open space, you can find peaceful moments here.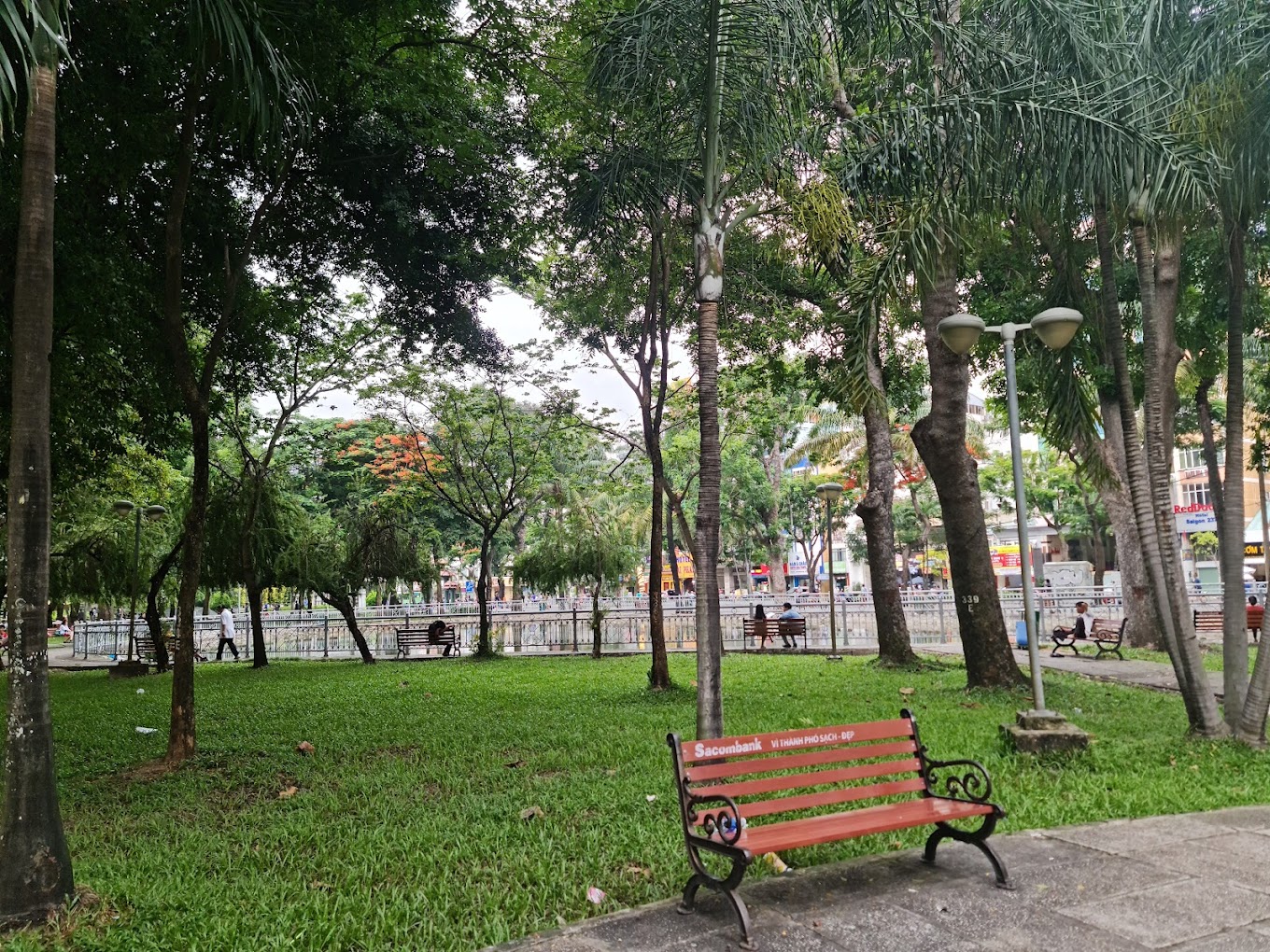 A small green park is located right in the busy backpacker street
Because the park is right near Bui Vien walking street, this place is often the gathering place of many "backpackers" walking, resting at park benches, etc.
This is when the Youth Vietnamese English learning clubs in the 23/9 park of young people come to talk, and introduce Vietnamese culture, aspects of life, and a little about themselves, for example.
Address: Next by Ben Thanh market
3. Landmark 81 Park
A Guide to Public Park in Saigon – Ho Chi Minh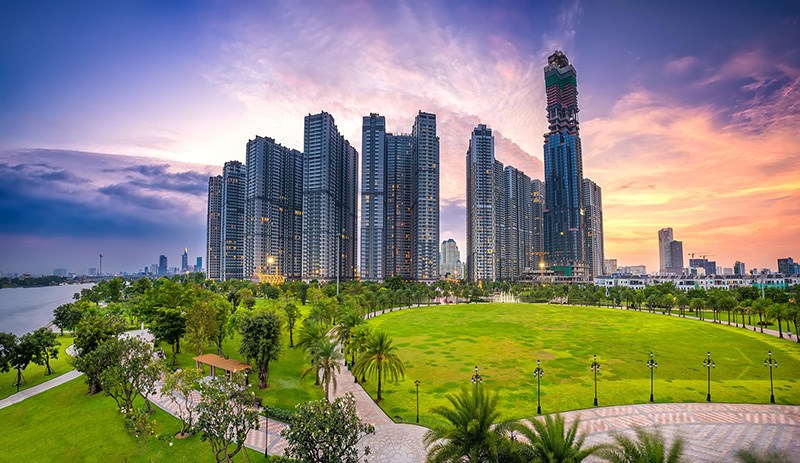 Landmark 81 Park is also known as Vinhomes Central Park.
With a total area of up to 14 hectares. This place is known as the second largest park in Vietnam, so it is not difficult to understand when the project provides residents with 40 utility items and a beautiful harmonious Asian-European landscape.
Beautiful park along the river
Another special thing is that the investor of this project is none other than Vingroup. He is known as the "big man" in the field of luxury real estate investment with a series of resoundingly successful projects.
Address: Vinhome central Park, Binh Thanh District
4. Gia Dinh Park
A Guide to Public Park in Saigon – Ho Chi Minh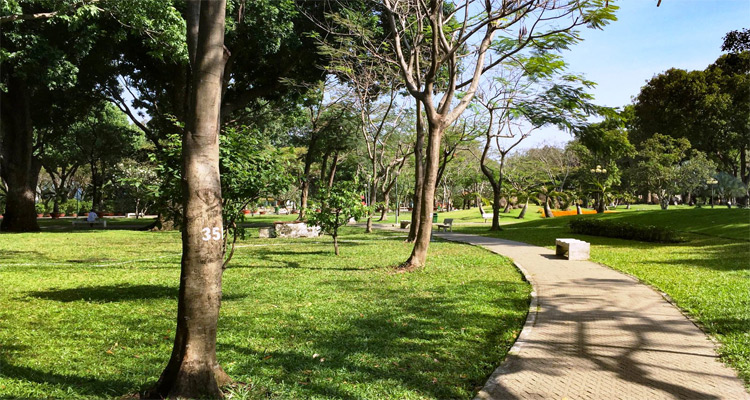 If you work and live near Tan Son Nhat airport, Gia Dinh Park is a place where you can enjoy the fresh air in the early morning and do your favorite outdoor exercises.
The park has an area of ​​57,880m2, has a cool space from 1000 trees, a large lawn with other amenities such as stone benches, outdoor exercise equipment, …
The park has many trees, a large area and many facilities for exercise such as single bars, double bars, etc. or paths for those who like to run. Therefore, the park is always a place to attract people from young people to the elderly to exercise early in the morning.
Address: Hoang Minh Giam street – border between Go Vap and Phu Nhuan dítricts
5. Le Van Tam Park
A Guide to Public Park in Saigon
– Ho Chi Minh
Previously, Le Van Tam park was a cemetery built by the French named Dat Thanh Tay (later renamed Mac Dinh Chi). This place once buried French officers, soldiers and many famous high-ranking politicians. Later, when Saigon city became more crowded, this site was moved to get land to build Le Van Tam park, bringing green space to adorn the city.
Address: Vo Thi Sau – Dien Bien Phu street, District 1
6. Le Thi Rieng Park
A Guide to Public Park in Saigon – Ho Chi Minh
Le Thi Rieng Park with an area of ​​up to 30 hectares is a familiar place for people in District 10. It is not difficult to see images of people practicing yoga, aerobics, jogging, … or simply sitting on stone benches and chatting. and breathe fresh air. The space with many green trees is reasonably arranged, airy and the large lake brings a peaceful feeling in the hot and crowded city.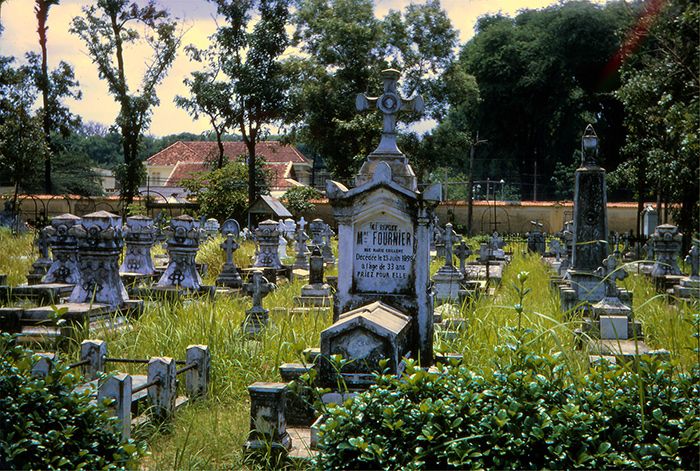 The Former Massiges Cemetery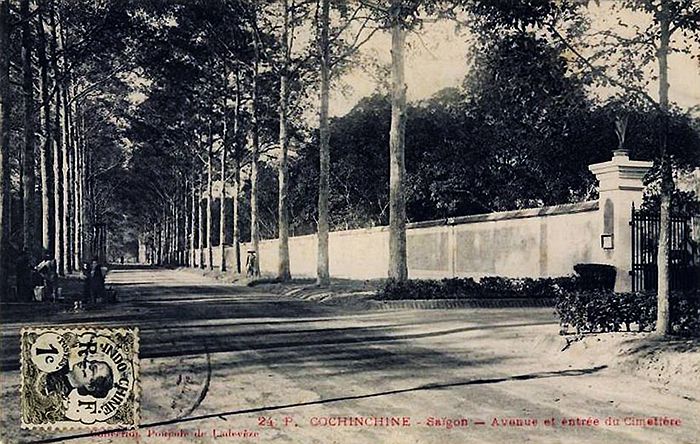 The main entrance during Indochina French colony of Vietnam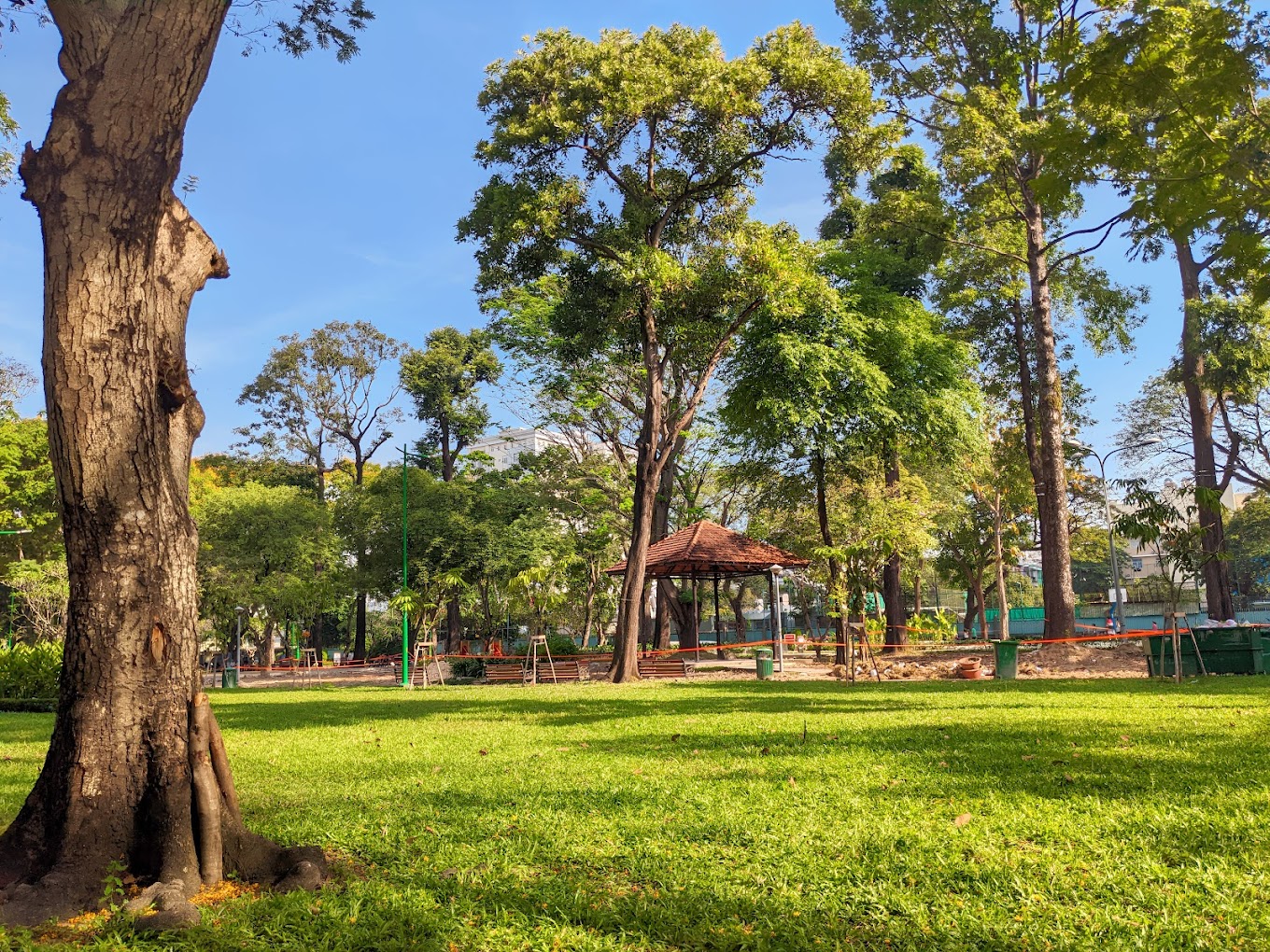 Le Van Tam Park nowaday 
Address: 875 Cach Mang Thang 8, District 10
7. Hoang Van Thu Park
A Guide to Public Park in Saigon – Ho Chi Minh
Hoang Van Thu Park overall view from above, the park has the shape of a blue fighter plane. With an area of up to 106,500m2, this place is chosen to organize many different activities of the city from cultural performances, entertainment to outdoor training.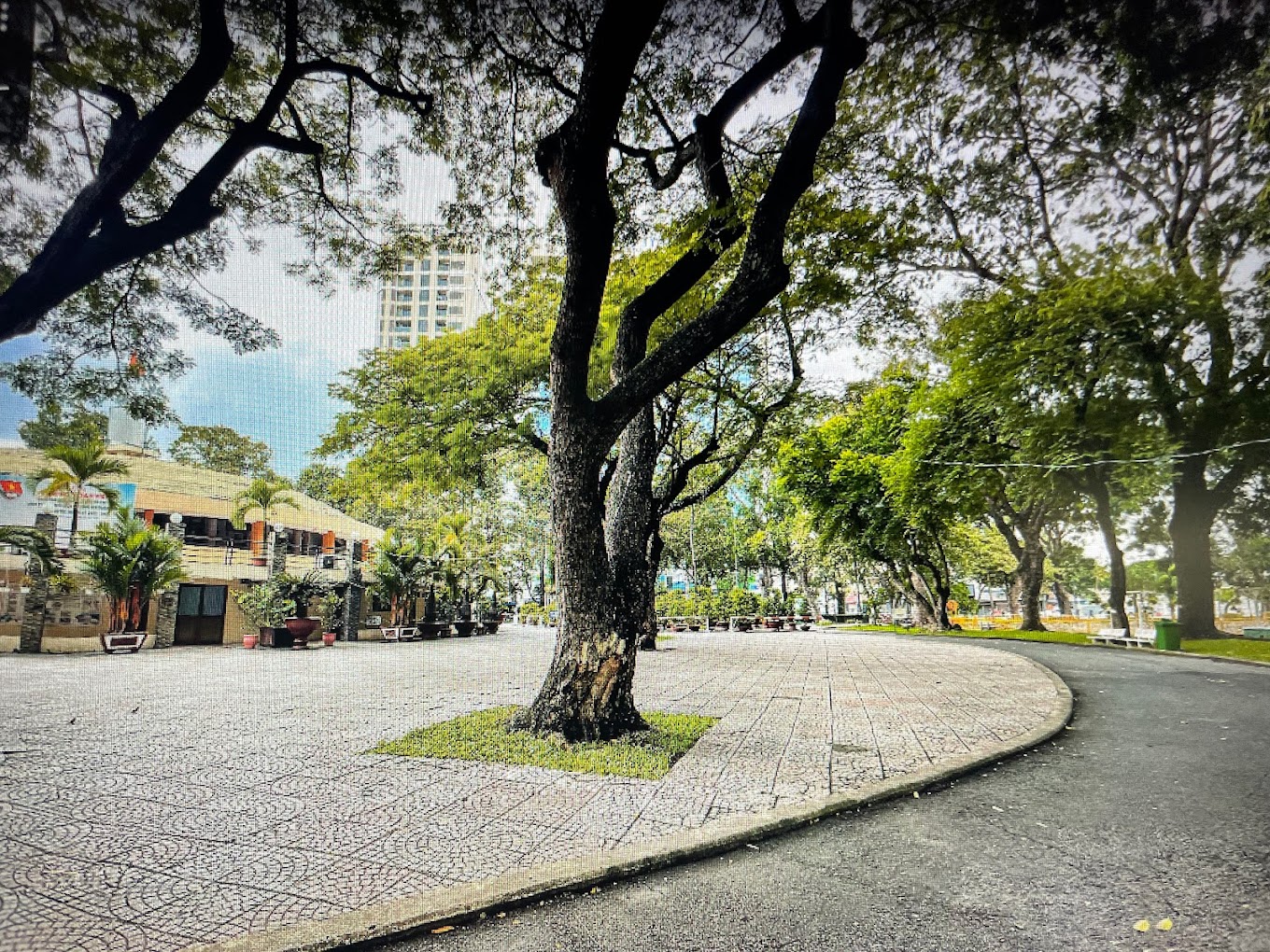 Historically, Hoang Van Thu Park used to be the helipad of the US field hospital before 1975. After April 30, 1975, it was under the management of Military Region 7 until 1988, when it was moved. assigned to Tan Binh District. Management jar. Until 1989, this place really came under the management of Tan Binh District People's Committee.
The park has a special feature of designing a road that goes straight through the park (Phan Thuc Duyen street). When visitors walk on this road, the two rows of cool green trees on both sides with the sound of birds chirping will be an extremely peaceful and relaxing experience.
Address: Hoang Van Thu street, Tan Binh District
8. Sala Park
A Guide to Public Park in Saigon – Ho Chi Minh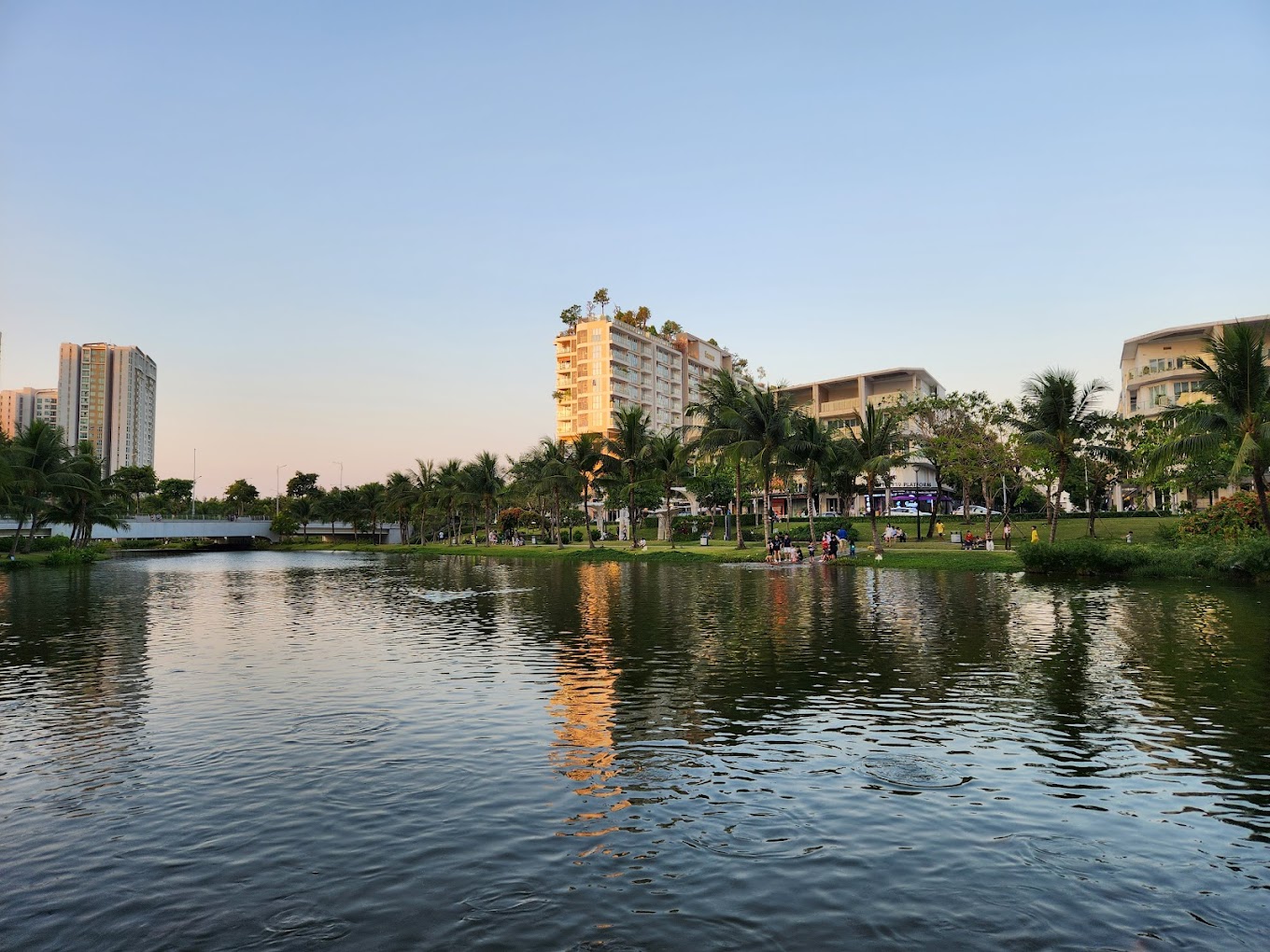 Sala Urban Park is located at No. 1, Hoang The Thien Street, An Loi Dong Ward, Thu Duc, City. Ho Chi Minh. From here, you can easily move to the famous attractions of the city.
This place has a large area, so the design of the park also has many different items. Inside the park is decorated with many trees, promenades, freshwater lakes, bridges and some other man-made structures. This place is a harmonious combination of green natural scenery and modern and unique architectural works.
In the morning, evening or weekend, the park is a popular destination for people to exercise, walk and jog. Besides, this is also a rendezvous point, a dating spot, a familiar "virtual living" spot for many young people.
Sala Ho Chi Minh Park is located right next to the gentle river, so the early morning air at the park is extremely fresh. Therefore, residents in urban areas always choose the park as the place to start their day with gentle exercise activities such as walking or jogging. Moderate exercise is "recharged" with fresh air and ready for a long, active day.
Address: 01 Hoang The Thien, An Loi Dong, Thu Duc city
A Guide to Public Park in Saigon – Ho Chi Minh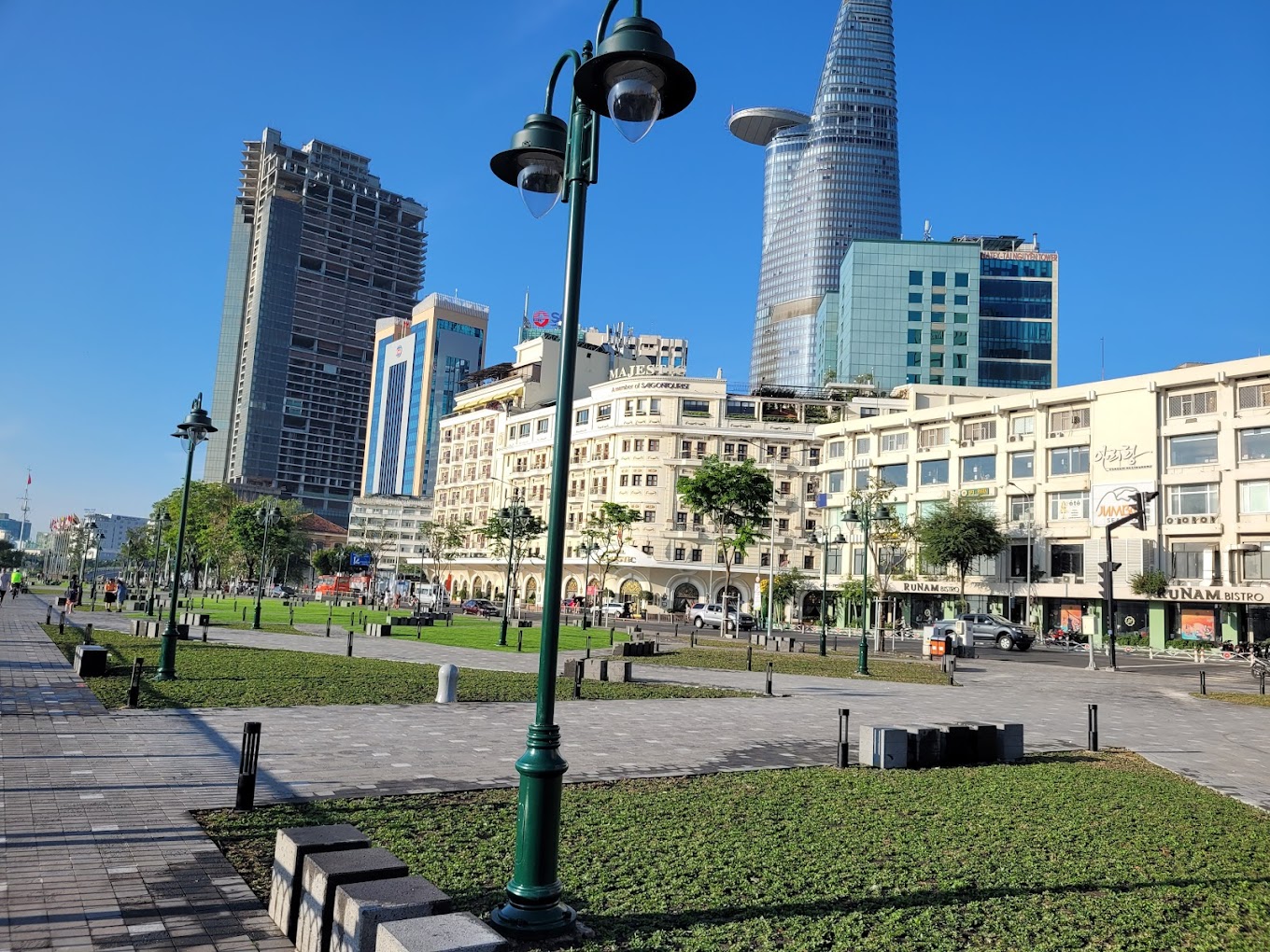 Bach Dang Wharf Park has been renovated with an area of more than 8,000m2, including a system of walkways, lawns, trees, lighting systems, automatic watering, etc. The renovation of the park has a total real cost. currently VND 26 billion from socialization.
Opposite Bach Dang Wharf Park is Nha Rong Wharf, one of the famous historical and sightseeing sites in Ho Chi Minh City.
Bach Dang Wharf Park has a length of 1.3km, a width of 23,400m2, located along Ton Duc Thang Street (District 1) facing the Saigon River, next to Bach Dang high-speed pier. Next to it is a river bus station serving tourists and people traveling and sightseeing on the Saigon River.
Due to the small size of the park, this place is mainly for young people to go sightseeing and take pictures, if you are a jogger, running through this park is also a highlight of the running track.
Address: Ton Duc Thang street, District 1
Thanh you for reading our blog, if you have any request about Ho Chi Minh cycling tour just let us know
Author
Dung Ho