Forget The Heat: Top 5 Beaches Near Saigon Ho Chi Minh City
Escape the noise and bustle of Saigon this weekend and head to one of the beautiful beach destinations nearby. Jackfruit Adventure can help you and your family enjoy wonderful moments of relaxation without having to travel far. Here's a list of some of the most beautiful and famous beaches near Saigon that you can visit on your upcoming trip
Vung Tau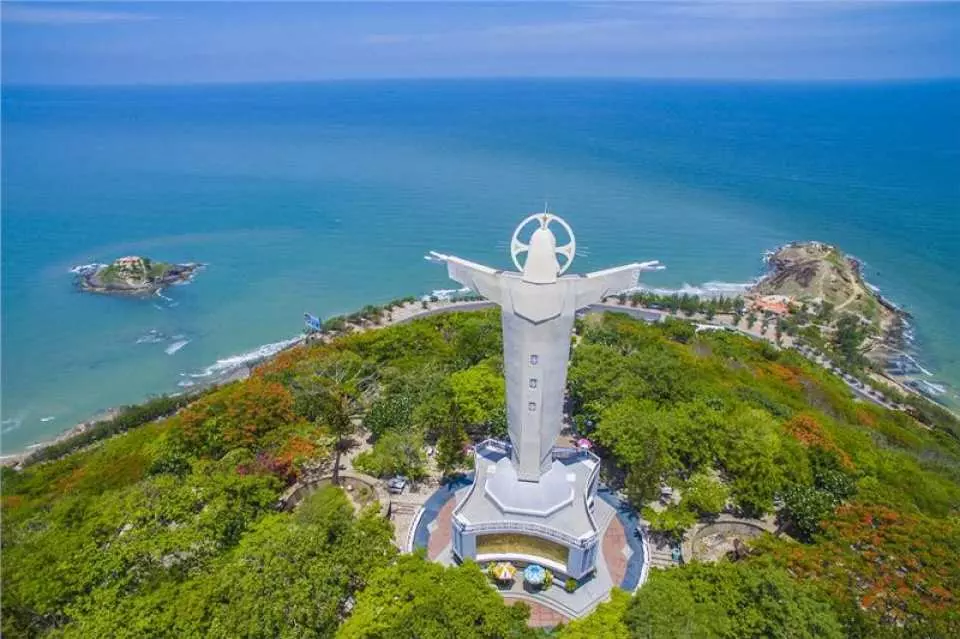 Whether you take the ferry or bus, Vung Tau is an accessible destination that only takes about two hours or even less to reach. It's one of the best beaches in Vietnam because of its beautiful landscape and well-developed tourism. In addition to endless sands and blue waters, the city has a mountain range that diversifies the local landscape. Families can opt for a trekking trip to the Jesus Christ statue with arms outstretched in Vung Tau City. Although it may not provide a respite from the heat, the trek offers a different perspective of the sea, ocean, and beaches that surround the city.
Travel distance from Ho Chi Minh city: 2 hours by bus or 2.30 hours by ferry that you can book from the center of District 1 
How to get there : 
Bus company
Hoa Mai: 44 Nguyen Thai Binh Street, District 1
Ferry tickets statin: 10 B Ton Duc Thang, District 1 
Can Gio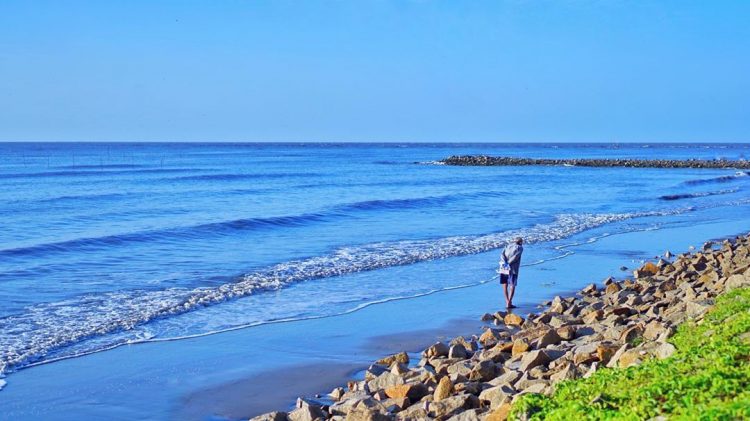 Can Gio is a coastal district in Ho Chi Minh City, located about 50km from the city center. It's home to endless sandy beaches and wild seas that create a strange and peaceful space. If you're traveling by motorbike, you can follow Huynh Tan Phat street, pass Nha Be to Binh Khanh ferry. Cross the ferry and then run straight to reach Can Gio beach.
This place is known as the green lung of the South and is also the first biosphere reserve in Vietnam. Visitors to Can Gio can escape the hustle and bustle of the city, watch the sea, and enjoy the cool and refreshing breezes. If you like eco-tourism, you can go to Vam Sat tourist area where there are many species of flora and fauna, especially a monkey island for you to have fun.
Long Hai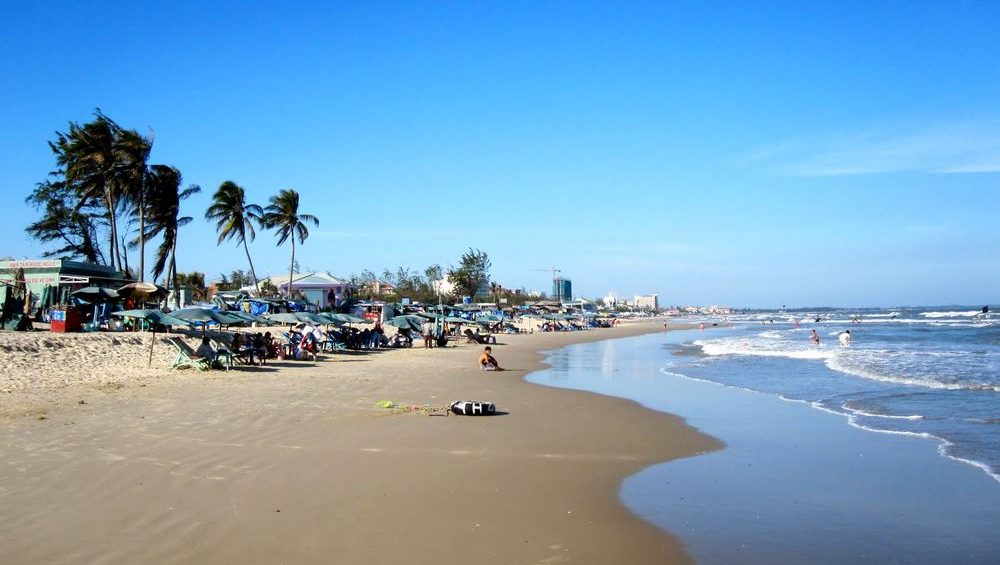 Long Hai Beach is located in Long Hai town, Long Dien district, Ba Ria – Vung Tau province. It's one of the famous beaches that many tourists frequent in Vietnam, located only 25km from the tourist city of Vung Tau. Despite its proximity to the city, Long Hai Beach is not inferior to the beaches in the center.
Long Hai Beach has a coastline of about 3km and is endowed by nature with countless rocky beaches with particularly vivid shapes. The beach is home to many species of creatures, and each wave hitting the shore brings different species such as mantis shrimp, stone crabs, and sea snails. On days when the weather is stable, this place is perfect for visitors to experience interesting activities like catching mantis shrimp.
Ho Tram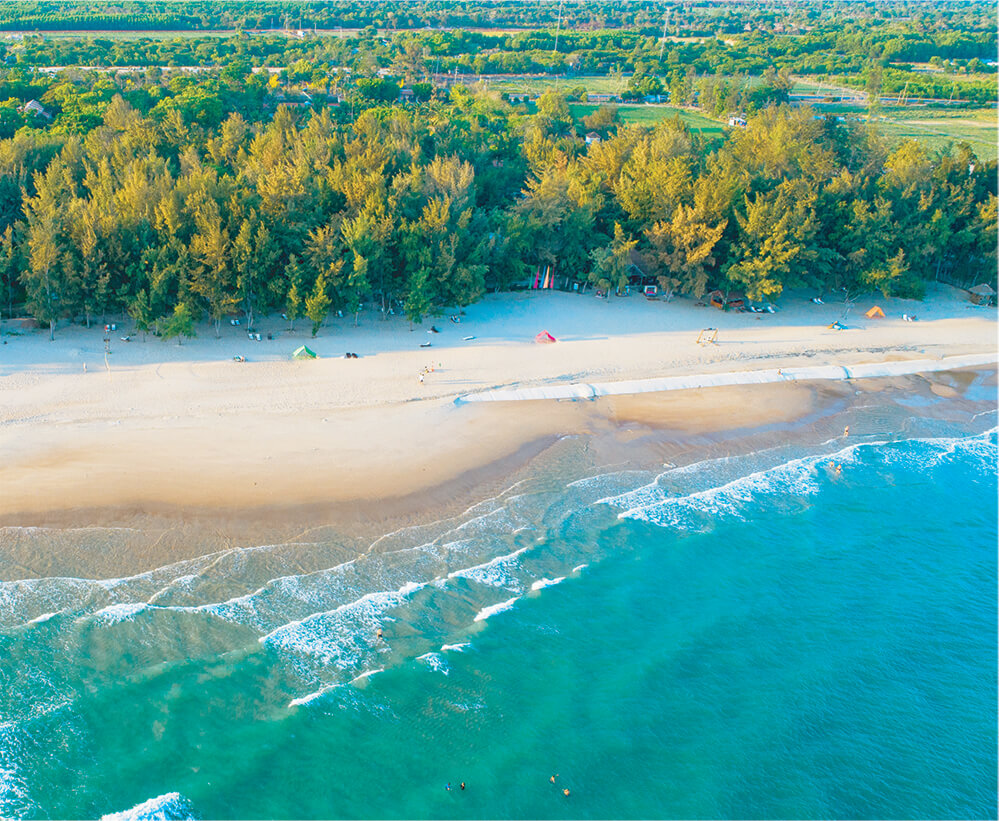 Ho Tram is located in Xuyen Moc district, Ba Ria – Vung Tau province. It is situated between two communes Binh Chau and Long Hai town and is 120km from Ho Chi Minh City. Ho Tram has the wild beauty of the clear blue sea and sky along with the sound of the waves crashing, the long white sand beaches, and fresh and affordable seafood. This makes it a popular destination for tourists who want to relax and travel with friends or family.
The climate in Ho Tram has two distinct seasons: the rainy season (May – October) and the dry season (November to April next year). The climate here is always cool, so you can come here at any time of the year. However, in the rainy season, there is often a lot of rain in the afternoon and evening, so visitors who plan to come here in this season should prepare necessary items for outdoor activities.
For the dry season, the climate in Ho Tram is quite pleasant and cool, making it suitable for travel. Also in this season, the landscape here is very beautiful with bustling beaches and attractions.
Mui Ne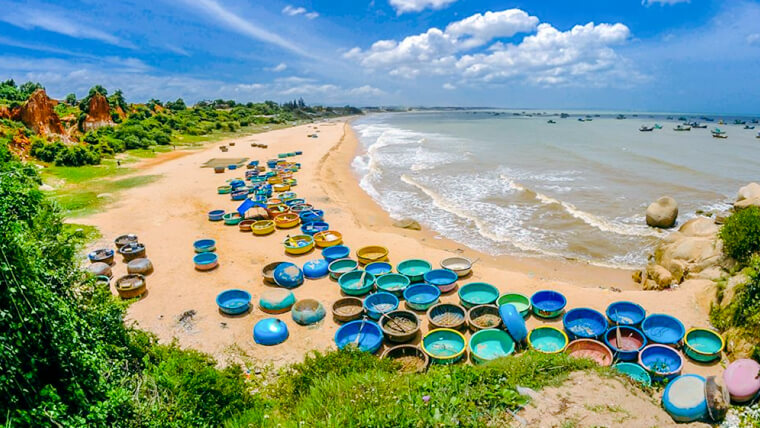 Mui Ne is a cape located in Phan Thiet city, which is a famous tourist center of Binh Thuan province. The name Mui Ne comes from fishermen fishing. "Nose" refers to the headland leading to the great sea; "Dodge" means a place to avoid thunderstorms. In 2018, Mui Ne was recognized as a national tourist area and is famous for its long blue beach and beautiful sand dunes.
Visitors can easily move to Mui Ne from Ho Chi Minh City by motorbike, bus or train. Thanks to Phan Thiet – Dau Giay highway, travel time has been reduced to only 2 hours by car from Ho Chi Minh City, making it easy to get to Mui Ne.
Sum up
Cycling and the beach are a great combination for a number of reasons. Cycling is a great way to stay active and explore the area around the beach. It's also a great way to get some fresh air and enjoy the scenery. The beach is a great place to relax and unwind after a long day of cycling. The sound of the waves crashing and the smell of the ocean can be very calming and therapeutic. Together, cycling and the beach can provide a great balance of exercise and relaxation. 
Instead of normal trip by bus / motorbike, considering combine with bicycles can be a great choices.