The Largest Fabric Market in Saigon – Soai Kinh Lam
What to do in Cho Lon – Ho Chi Minh
The best place to buy fabric in Saigon Ho Chi Minh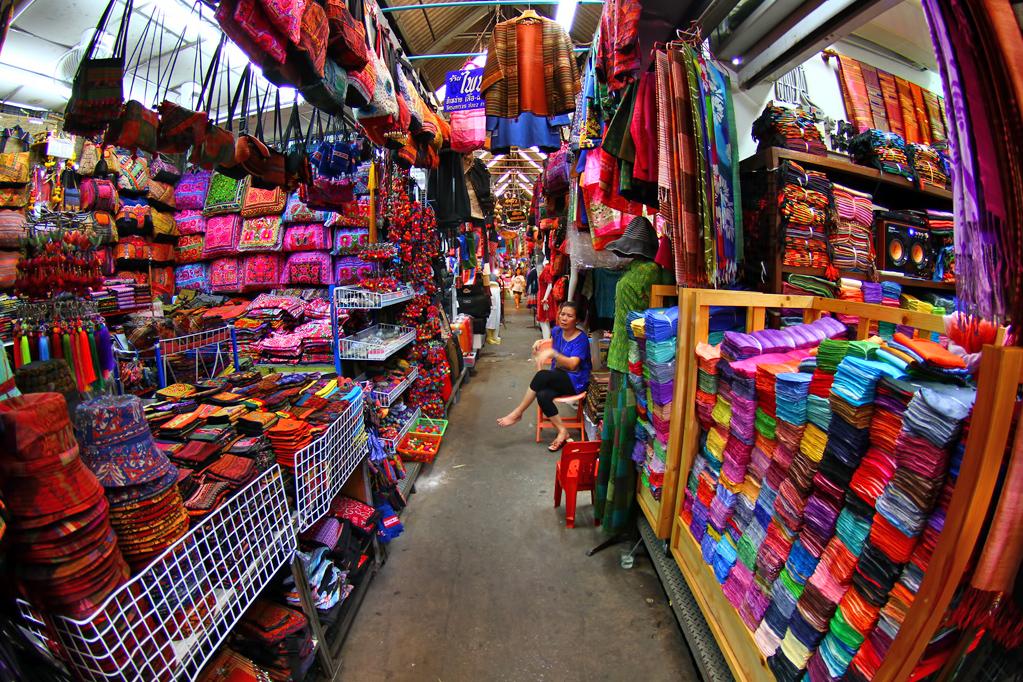 Soai Kinh Lam Fabric Market, also known as Dong Khanh Trade Center, is located on Tran Hung Dao Street in District 5 of Ho Chi Minh City. The market is famous for being the oldest and cheapest fabric market in the city. According to the story of a small merchant selling cloth here, the market has a long history and the name of the market is named after a shop on the Chinese street.
How big Soai Kinh Lam market?
The market has nearly 500 large and small cloth stalls and is known as the paradise of fabrics. The feature of the market is that each stall only sells a certain fabric with different colors and textures. Here, there is no shortage of any kind of fabric: elastic, chiffon, khaki to curtains, cushions, sheets, tablecloths, etc., as long as you want to find and ask questions, any shop owner will be happy to point out. lead you enthusiastically.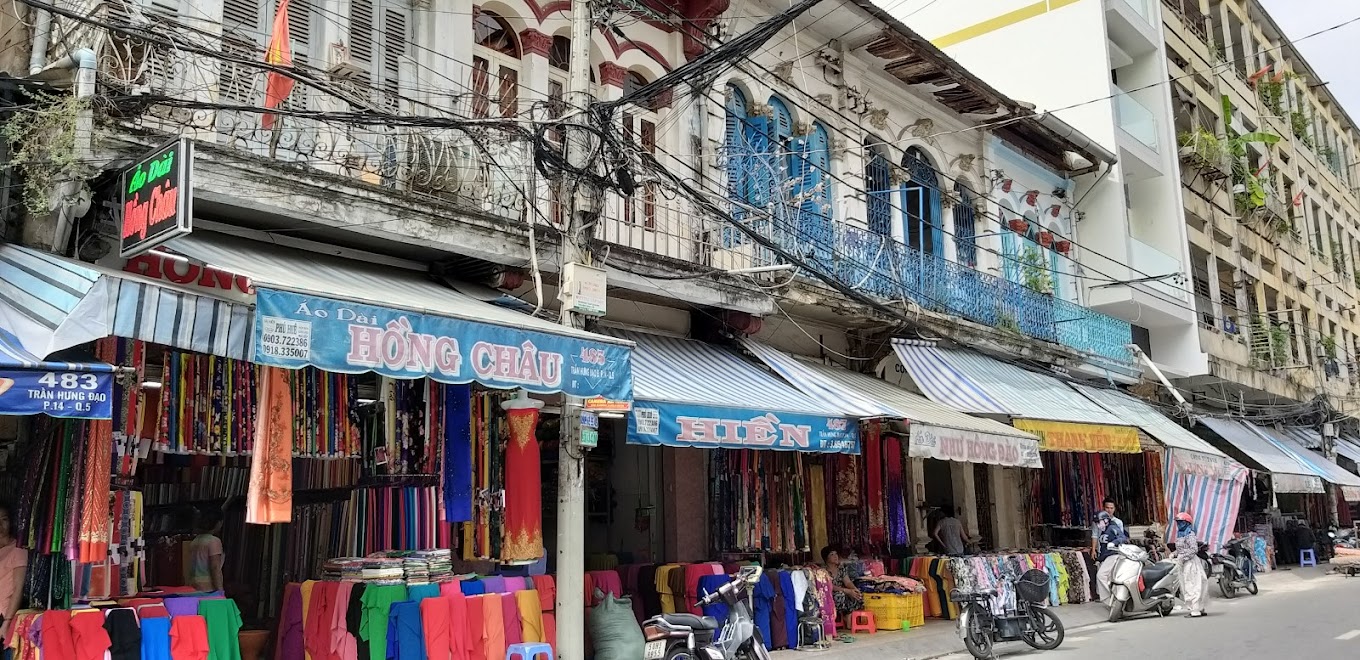 The history of fabric market in Cho Lon – Saigon 
Soai Kinh Lam fabric market was established in 1989 when District 5's People Committee planned textile market. They moved vendors from other markets and shopping centers to Thương Xá Đồng Khánh (Dong Khanh Shopping Center) in Tran Hung Dao Street, Saigon China Town
The market is always bustling with the bright colors of shimmering fabric rolls. The inquirers, the measurers, the cutters, the carriers, etc. never stop laughing and talking. It is the unique characteristics of that market that make many guests bewildered when they accidentally stop by. Soai Kinh Lam Market has become a familiar and famous shopping place in the city.
The market is usually crowded at the beginning and end of the year. It is a wholesale fabric market for neighboring provinces. Many garment shops or fashion designers often come here to "hunt" for unique fabrics. Depending on the type of fabric, the selling price is different. Some are only a few tens of thousands of dong, but some are up to hundreds of thousands of dong per meter. For example, cotton chiffon fabric costs from 160,000 to 180,000 VND/meter, raw fabric is 40,000 VND/meter, and checkered elastic is about 10 to 15 thousand VND/meter higher than cold elastic. The highest price belongs to ao dai fabric, which costs about 200,000 to 600,000 VND/meter.
What you need to know when shopping on your own at the fabric market 
Because Soai Kinh Lam fabric market mainly wholesales, the retail price may be a bit higher. You should consult the prices of many stalls before the season and still be able to bargain comfortably when buying and selling. The amount of goods consumed here every day is very large, up to tons of fabric. The sight of middle-aged people driving trucks carrying bags of goods piled high above their heads is not new.
Most fabric stalls have a regular customer base and sometimes they just exchange work by phone. Someone will deliver fabric to their door. Unless they are importing many new fashion fabrics, new wholesale buyers come to the place to see the quality and price.
After you finish shopping, there are other activities you can explore in Chinatown
Check out our top list of what to do in Saigon – Cho Lon
If you in Saigon in a short period of time and want to know more about our Saigon culture, lifestyles… you can spend half day to join Jackfruit cycling daily tour Saigon Off-the-beaten-path