Review Mike's bikes Cycling Malaysia 
Jackfruit is a professional bike tour company in Ho chi minh – saigon but we know if you don't go out into the world and learn the best from bike tour companies from different countries. In other countries, you will not have a more objective view of your product and how to build your product more and more perfectly.
Recently, the founder of Jackfruit Dung Ho had a visit to the beautiful city of Kuala Lumpur in Malaysia and had the opportunity to experience one of the most popular bicycle tours with tourists when visiting the city. This street is called Mikebikes.
Now, please see the sharing about the tour here
In the last days of March I took a tour of Kuala Lumpur with my friends, like many busy tourists who don't have much time to learn about the city you visit before the trip, only at night. Simply visit a few famous places when you do a Google Search "what to do in Kuala Lumpur" and you can guess where I'm going right?
– Petronas Tower
– Menara Kuala Lumpur
– National Mosque of Malaysia
– Batu Caves
– Chinatown
Perhaps these are the indispensable places on the list when you visit.
And its same with me too
After 2 days visiting around there is something I feel really missing during my trip here
And I realize 
I want to have a deeper experienc
I want to know more about local people of Kuala Lumpur
I want to see where they live 
Not in a big condo
But in a traditional house of Malay
And I know that cycling tour in Malaysia is the perfect choice for me to do that
And then I contacted Mikebikes for booking the tour, its almost office hour closing time but luckily we are still be able to manage for booking.
There ar few options of Mikebikes tours and then I decided to book the tour
Kuala Lumpurs Authentic Experiences
Ideal for budget travellers who have limited time and yet wish to see the city's oldest settlement, Kampong Bharu. This is a century old rustic Malay village in the heart of the city. This Malay enclave is rich in history, traditions and customs. Interesting things to see include the traditional timber houses, street food, trades and the oldest mosque. You will explore Chow Kit Market, one of the oldest busiest markets for fresh products in the city. This is a great place to learn about spices and herbs used in Malay cooking. The oldest Sikh Temple is found in the neighborhood.
Mikebikes located right on the Malaysia Tourism Center, as you reach here you can easily spot them with orange theme.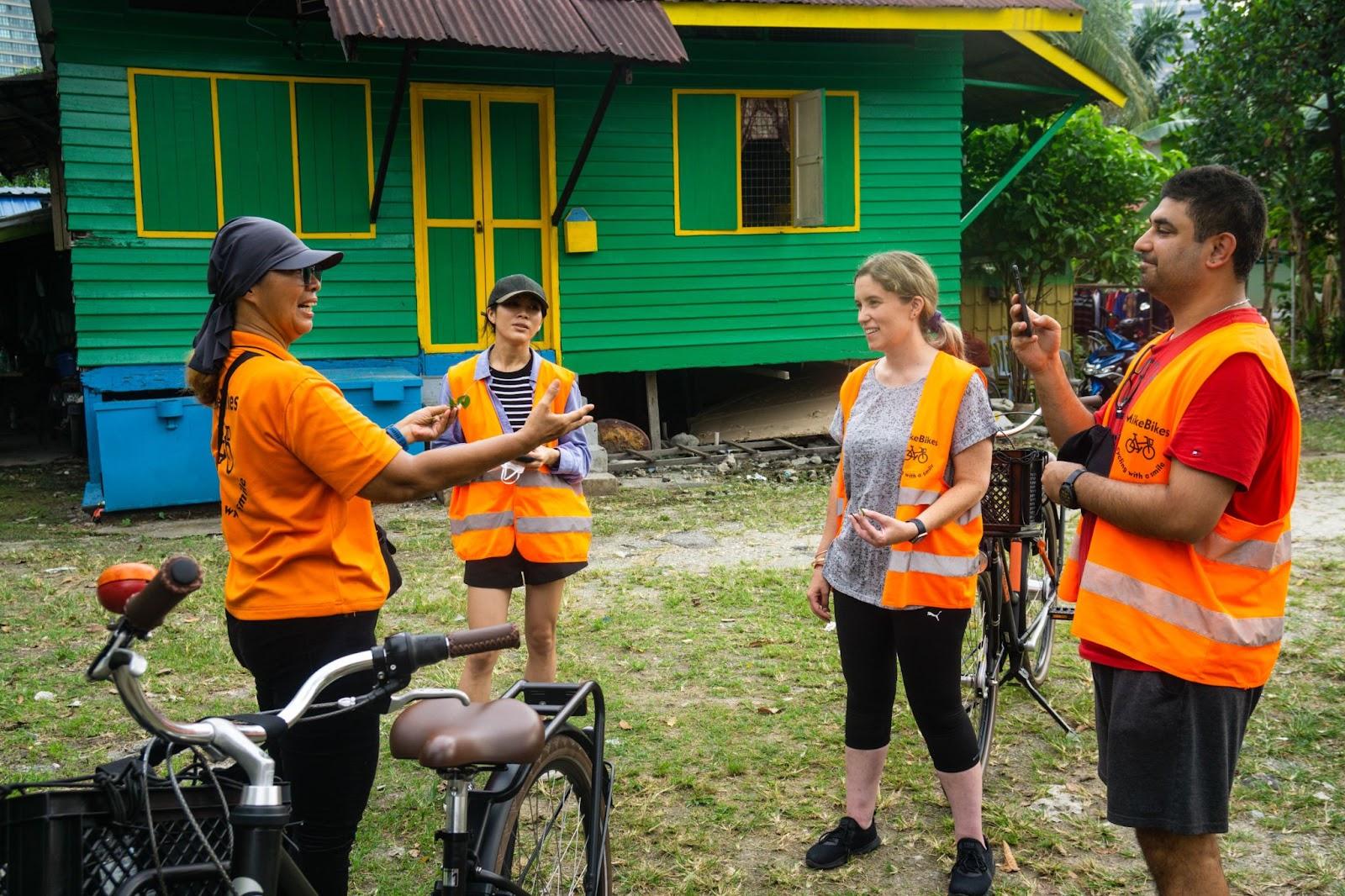 Our tour guide Shaile was a great guide and she explained for us the amazing story of an ancient village located just right in the city center area where you see the entire village of traditional Malay houses.
You can see a little house on the background there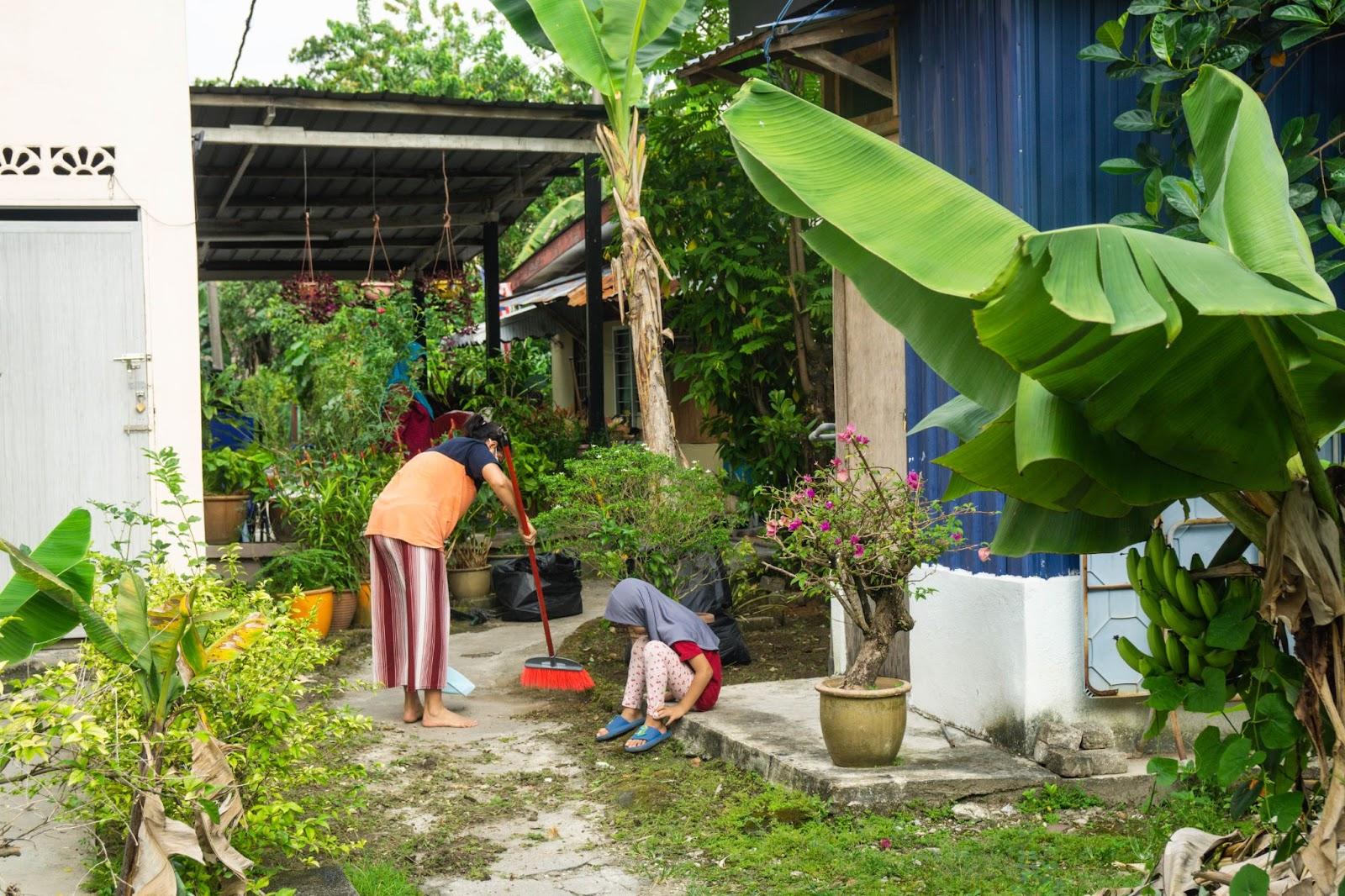 See how local Malaysians lives 
And see the reflection of modern and ancient Kuala Lumpur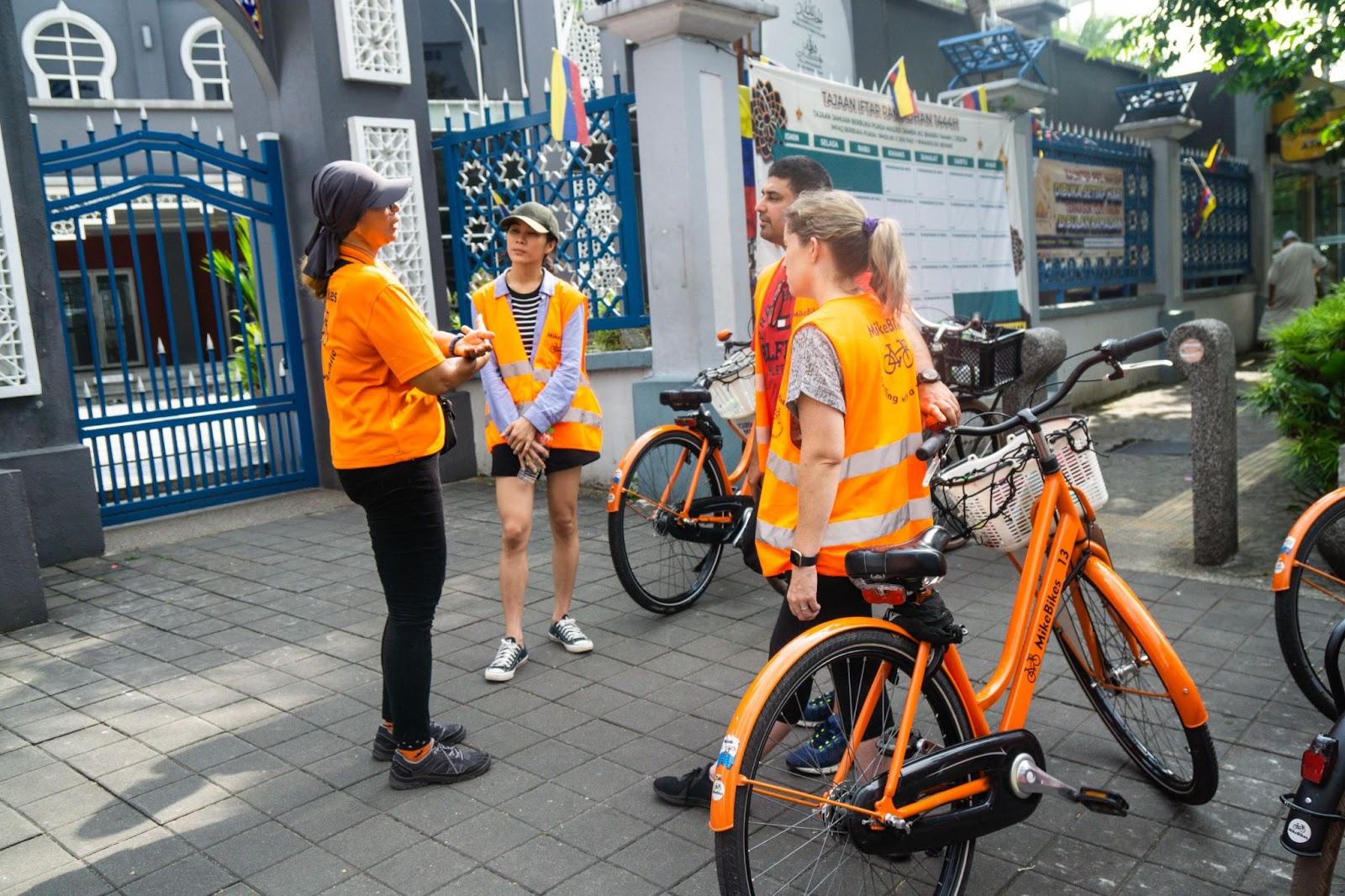 Then we go to visit a local mosque and learn about their tradition
We were traveling right in the month of  Ramada which Muslims are fasting and you know Muslims are about 60% on total population of Malaysia so this is a really big and important month for Malaysian people
And visiting a gurdwara where of Sikhs religion 
Our next stop is a local wet market ( fresh market ) 
The weather of this day were a rally big plus when its not too hot and has some light rain
Interact with a local people – the best highlights during our trip
Yes, that's the final picture our founder took with some of the staff of Mike's Bikes.Thanks for creating an amazing tour.
Thank for reading this blog, if you are in Vietnam and looking for a Saigon cycling tour or either Ho Chi Ming cycling tour, let us know your schedule and we let to show you the Saigon local lifes
Author 
Dung Ho