A Guide for Sustainable Tourism In Vietnam 2023
Local Chinese Vietnamese visits a pagoda in the weekend
1. What is the concept of sustainable tourism development?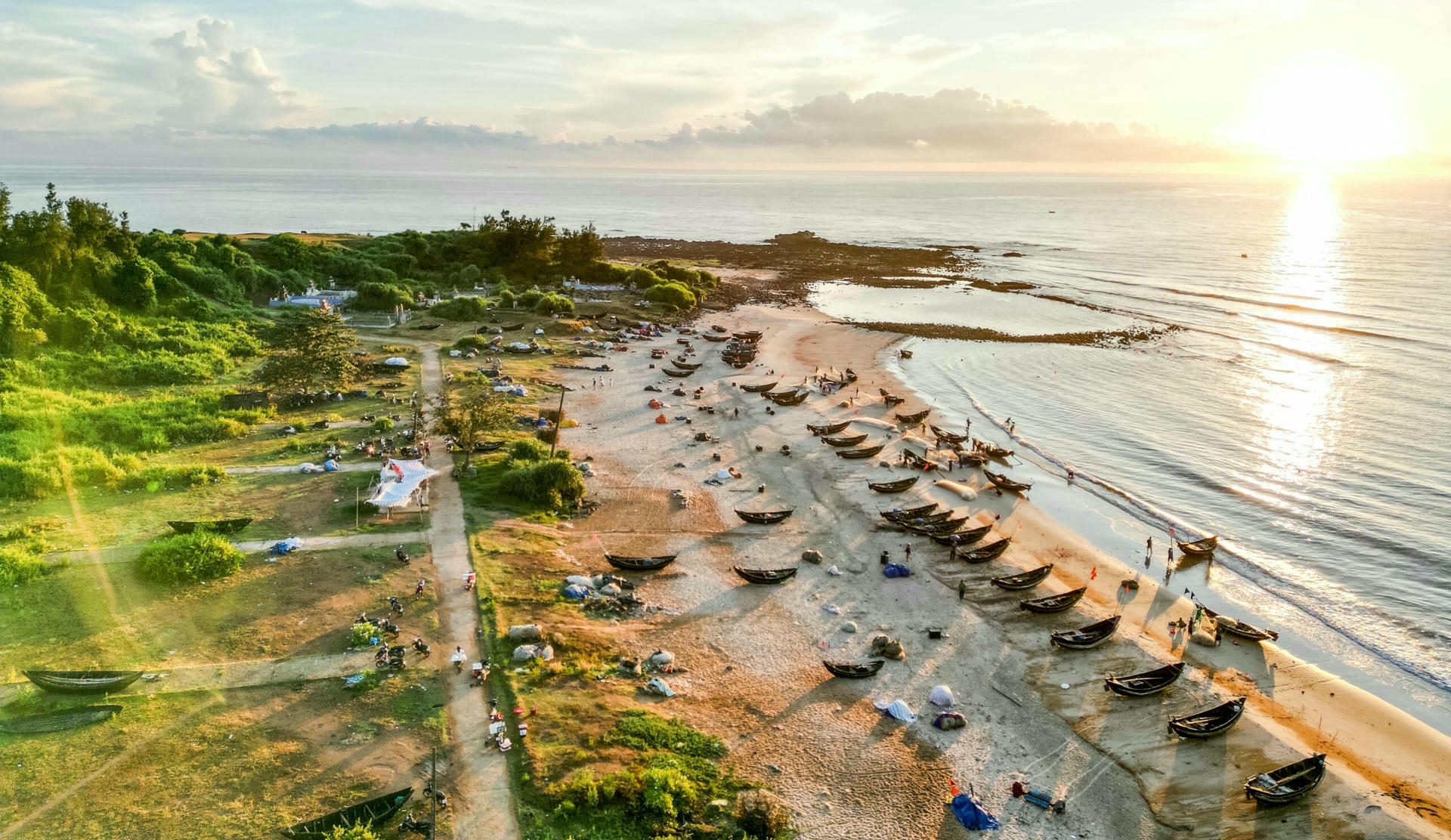 Morning vibes at Vinh Moc fishing village – Quang Tri province
According to UNWTO: Sustainable tourism development guidelines and management practices are applicable to all forms of tourism in all types of destinations, including mass tourism and the various niche tourism segments. Sustainability principles refer to the environmental, economic, and socio-cultural aspects of tourism development, and a suitable balance must be established between these three dimensions to guarantee its long-term sustainability.
Sustainable tourism is considered an emerging key factor for a destination's ability to maintain or build a strong reputation and a competitive brand which is hoped to enhance the existing relationships with local communities, visitors, and other relevant stakeholders.
2. How is sustainable tourism in Vietnam?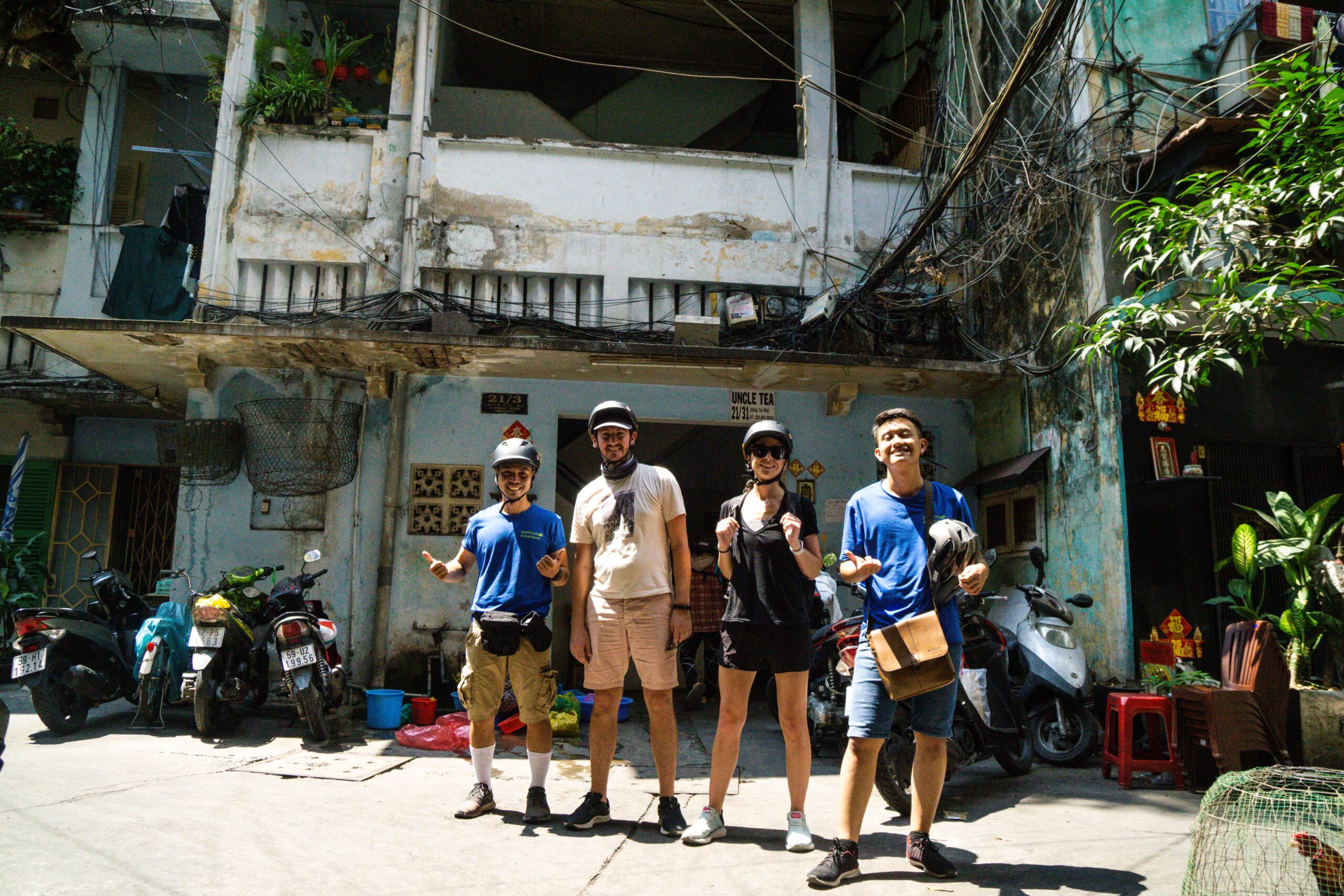 Visitor visit an old Chinatown building during the ho chi minh cycling tour
Vietnam finished in the bottom five of a global sustainable tourism ranking, placing 96th out of 99 economies, according to a Euromonitor International report.
Vietnam joined Morocco, Mauritius, India and Pakistan in the bottom five of the ranking compiled by British market research firm Euromonitor.
The country lagged far behind all its Southeast Asian neighbors like Laos (51), Myanmar (59), Cambodia (74), Thailand (76) and Malaysia (85). Indonesia took up the 92nd spot, followed by Singapore and the Philippines.
3. Meaning of Vietnam sustainability tourism development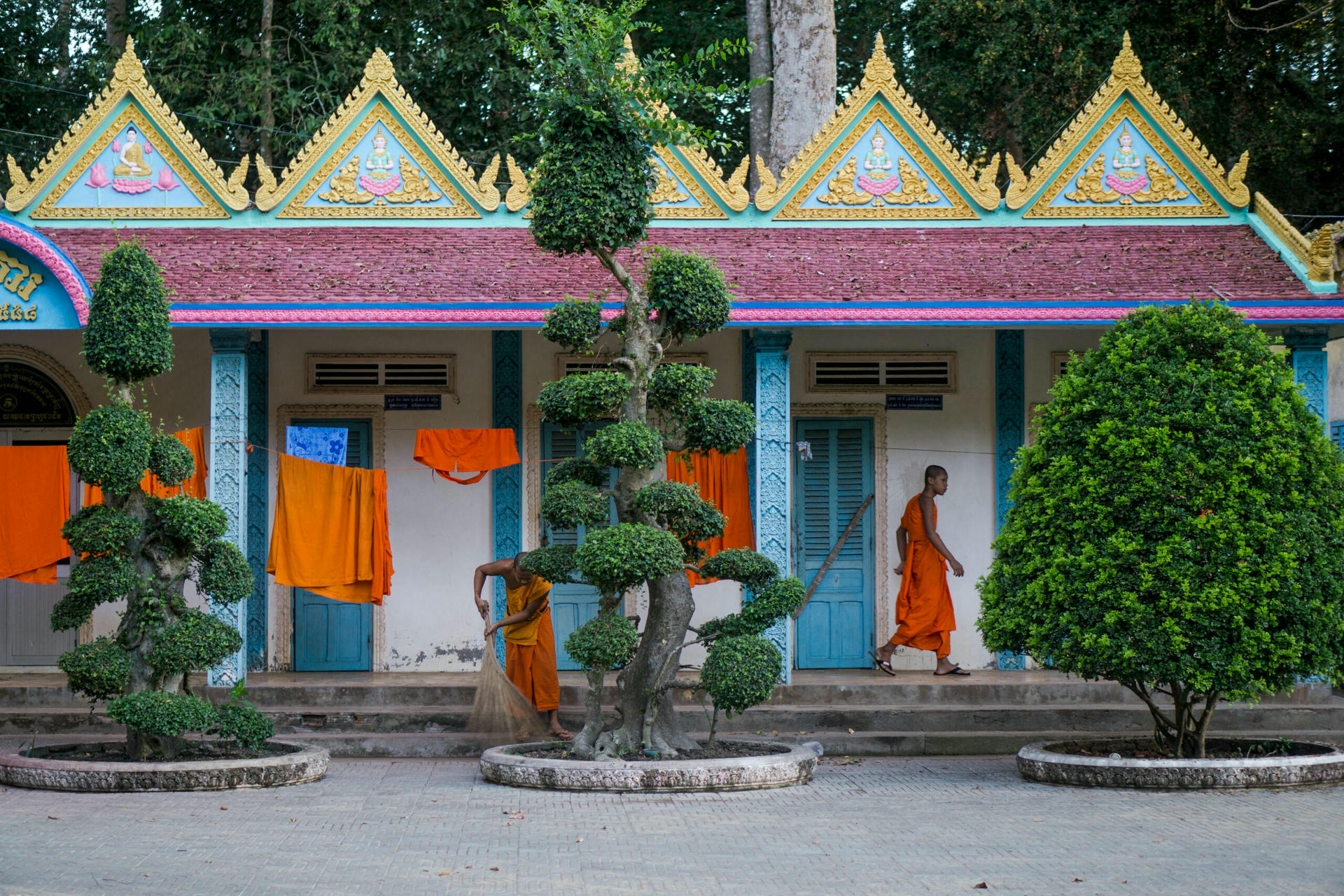 A Dao's tribe man were working on his field during the harvest season
Following the 'Đổi Mới' policy in 1986, which shifted Vietnam from a centrally planned economy to a market oriented one, tourism was among the first economic sectors opened to foreign investment and privatization 
The economic development of Vietnamese tourism was largely influenced by neoliberalism, fuelled by the belief that tourism is a commodity for modern consumption, and that the 'invisible hand' of the free market would create the best conditions for economic growth
Reflecting on the existing environmental issues, the Vietnam tourism industry should be developed towards an environmentally sustainable direction in the post COVID period. Local scholars should conduct more critical research on environmental impacts, the role of tourism activities and provide practical and long-term strategies and solutions.
Vietnam's ethnic minority groups account for 14 percent of the population, with a vibrant diversity of cultures, languages, and livelihoods.
Supporting ethnic people's livelihoods is a large part of the effort to preserve their ethnic culture, according to Trinh Thi Thuy, Deputy Minister of Culture, Sports, and Tourism. 
"Agencies have become more focused on preserving and promoting Vietnam's ethnic culture by raising the awareness of and educating ethnic communities, especially the youth, about Vietnam's cultural heritages. Two good examples of this effort are Bac Ninh province and the Central Highlands, where the local people are keenly aware of the importance of protecting their unique Quan Ho folk songs and gong culture," said Ms. Thuy.
4. 17 Ultimate sustainable tourism development goals in Vietnam
End poverty in all its form anywhere

End hunger, achieve food security and improved nutrition and promote sustainable agriculture 

Ensure healthy lives and promote wellbeing for all at all ages

Ensure quality education and promote lifelong learning opportunities for all

Achieve gender equality and empower all women and girls

Ensure clean water for everyone

Ensure access to affordable, reliable, sustainable and energy for all

Promote sustained, inclusive and sustainable economic growth, full and productive employment and decent work for all

Build resilient infrastructure, promote inclusive and sustainable industrialization and foster innovation

Reduce inequality within and among countries

Make cities and human settlements inclusive, safe, resilient and sustainable

Ensure sustainable consumption and production patterns

Take urgent action to combat climate change and its impacts

Conserve and sustainably use the oceans, seas and marine resources for sustainable development

Protect, restore and promote sustainable use of terrestrial ecosystems, sustainably manage forests, combat desertification, and halt and reverse land degradation and halt biodiversity loss

Promote peaceful and inclusive societies for sustainable development, provide access to justice for all and build effective, accountable and inclusive institutions at all levels

Strengthen the means of implementation and revitalize the Global Partnership for Sustainable Development
Top cities practices sustainable tourism development in Vietnam 
Bhaya Cruises in HaLong Bay has made great efforts to operate responsibly and clean up the bay
H'mong kids are playing at Ha Giang province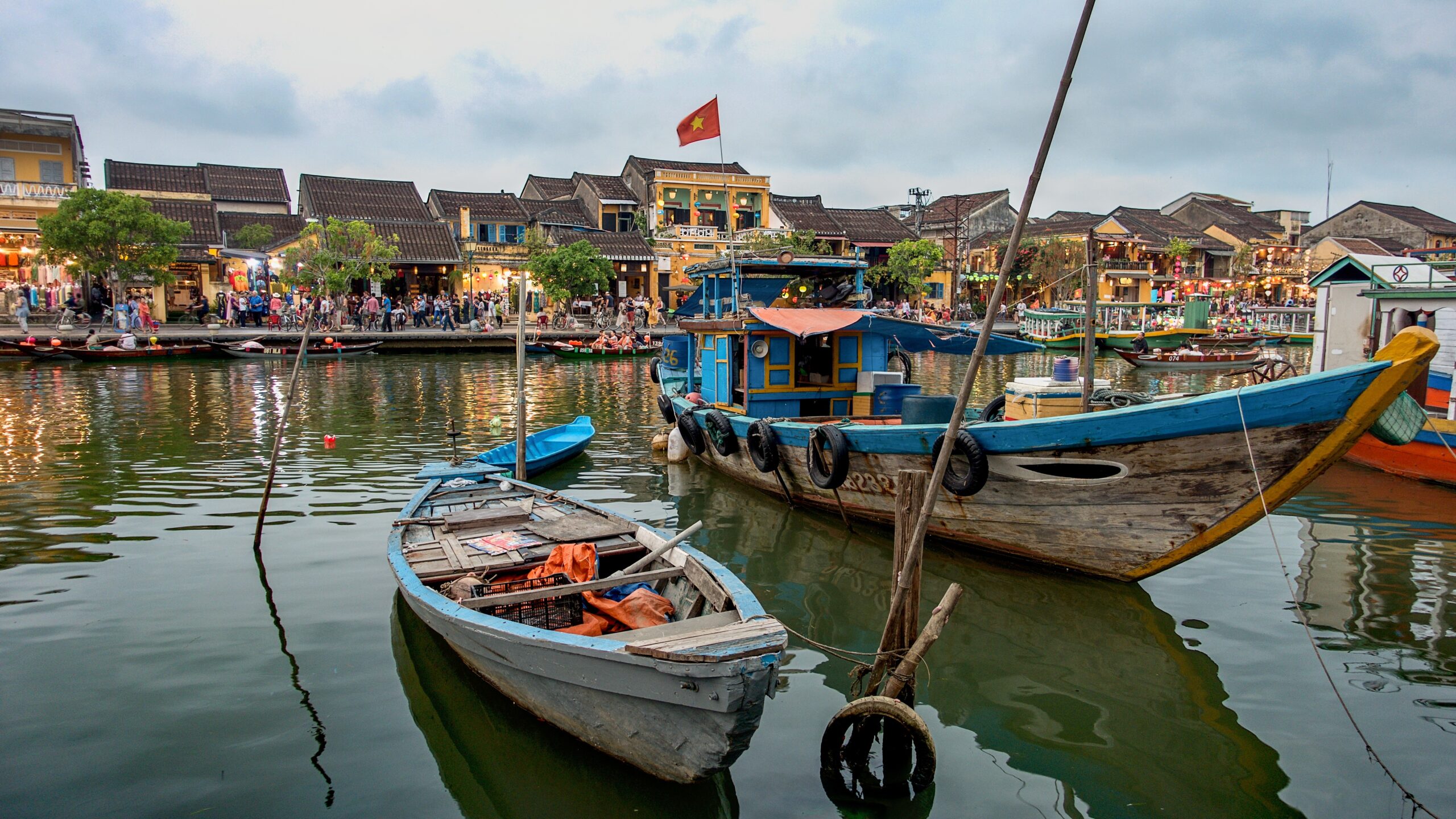 Hoi An in central Vietnam is restricting the use of single-use plastic items and plastic bags as it looks to boost sustainable travel growth.
The ancient town, a UNESCO world heritage site, has been a pioneer in the country since 2004 for ensuring pedestrian-friendly streets. Motorbikes and cars are banned from the town center for large parts of the day – from 9 a.m. to 11 a.m. and from 3 p.m. to 9:30 p.m.
Cu Lao Cham, or Cham Islands, a UNESCO-recognized world biosphere reserve near Hoi An in Quang Nam Province, abandoned plastic bags and started a campaign to clean up the environment back in 2009.
Mekong Delta, Can Tho city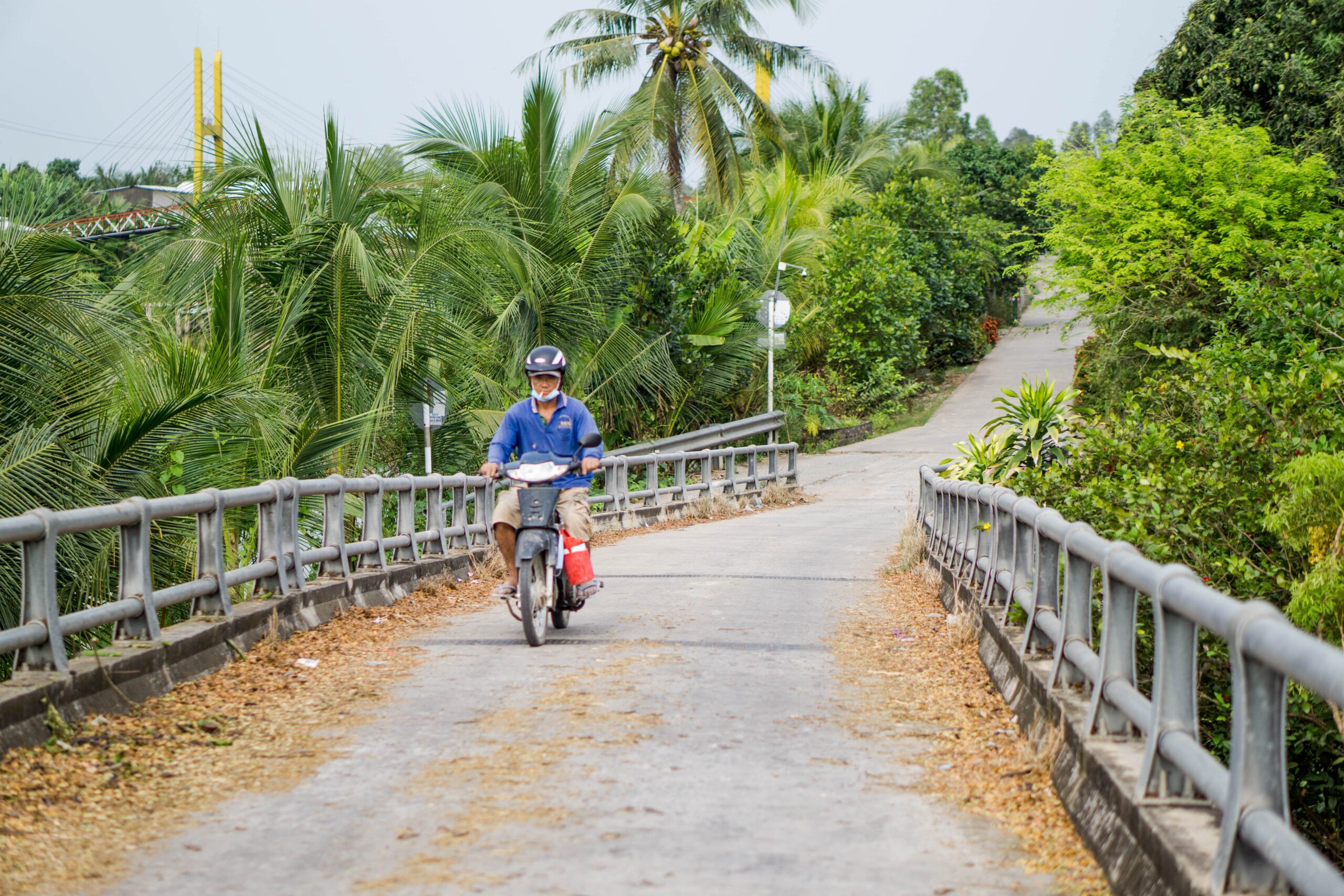 According to cultural researcher Nham Hung, the hundred-year-old market grew up naturally out of a need for a convenient way to trade goods and produce. It now typifies the Mekong Delta region and its vast network of rivers and canals. Preserving the practical and cultural value of the Cai Rang floating market is the main goal of the project.
Researcher Hung told VOV, "The Cai Rang floating market of the future will combine the market's original character with the Government's vision. The market will endure as long as Government efforts to preserve it match the aspirations of the people who live on the water."
Plans to promote the floating market include highlighting the sellers' call-and-response tradition, performances of southern opera on the boats, Can Tho river cruises, and a floating night market.
Nguyen Khanh Tung, Director of the Can Tho municipal Department of Culture, Sports, and Tourism, said, "The project gives priority to the promotion of indigenous culture. We plan to teach the sellers foreign languages so they can talk to visitors about their boat and their products. We will also teach them to sing some southern opera songs. There will be southern opera shows on the water every week."
Saigon – Ho Chi Minh city
To preserve the culture and historical of Saigon, Jackfruit Adventure team has been working hard to tailor the some of awesome city cycling tour Ho Chi Minh – Saigon such as Saigon off-the-beaten-path, along the ancient train tracks, Chinatown discovery… to show the tourist to discover unpopular tourist spots as well as local culture
Author
Dung Ho