Banh Mi Huynh Hoa – Saigon Street Food you should try in District 1
Huynh Hoa bread – the most expensive Banh Mi in Saigon Street Food
Huynh Hoa bread – the most delicious Banh Mi in Saigon Street Food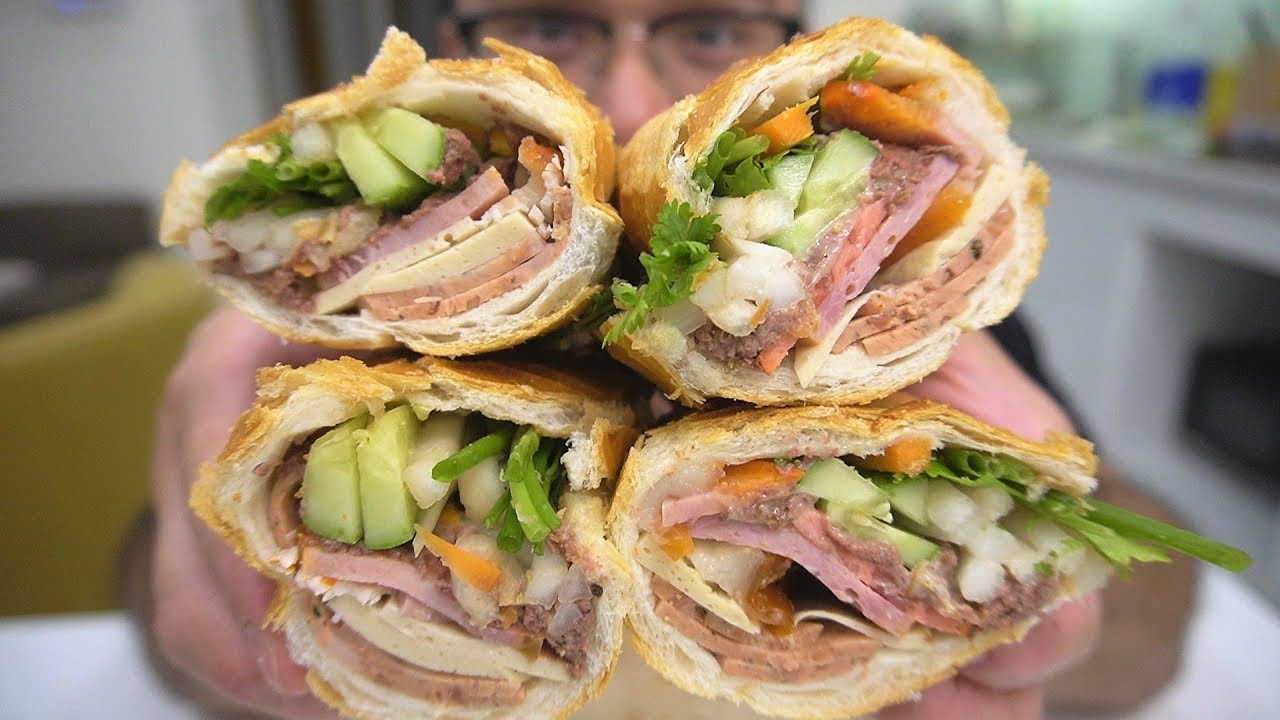 What street food to eat in District 1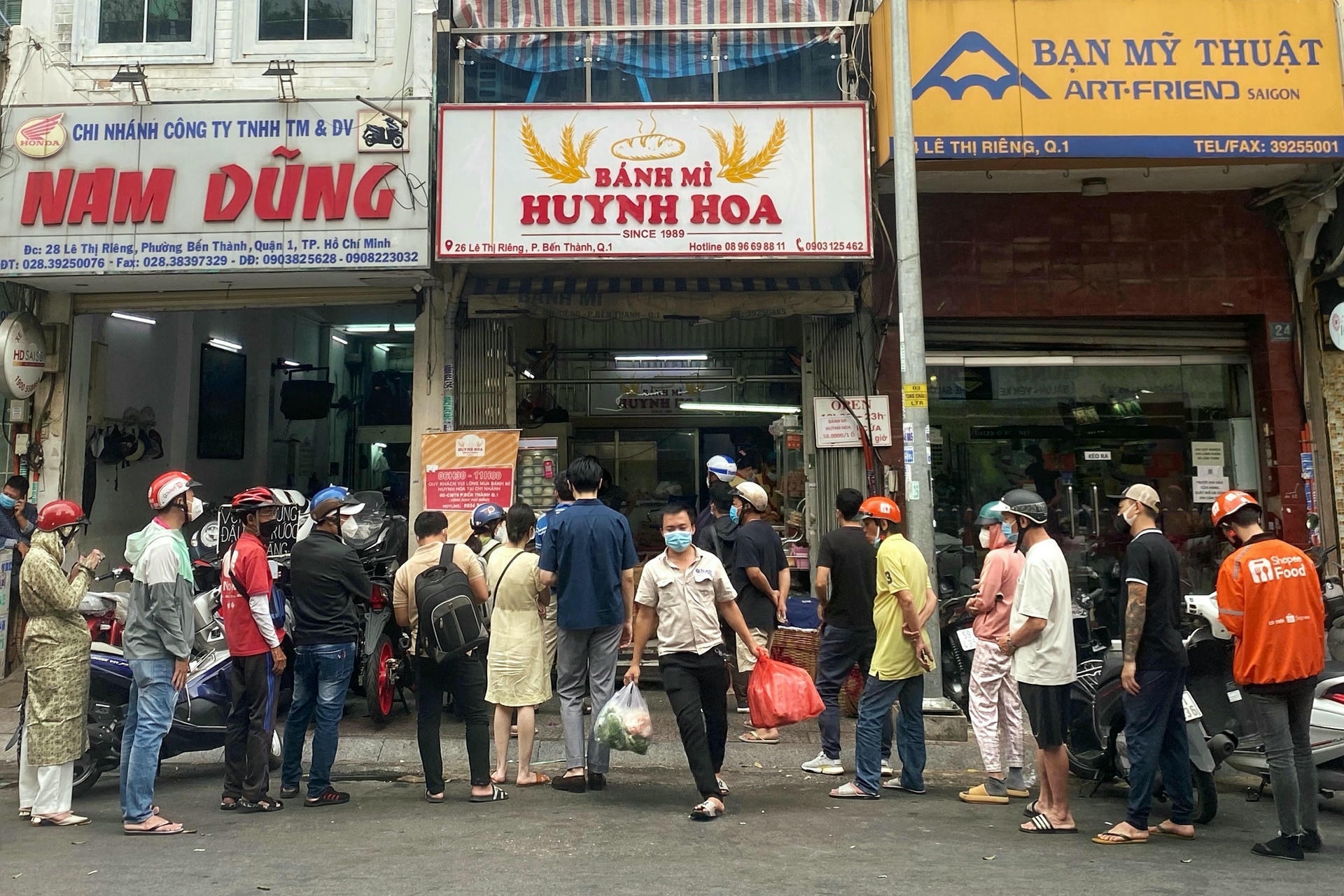 People are waiting outside Banh Mi Huynh Hoa to buy the banh mi delicious
If anyone has been to Saigon once, they must have heard the name Huynh Hoa bread. Huynh Hoa bread brand was born in 1989 in Saigon. Originated from the car selling pepper cakes, biscuits and bread. Later developed into a famous bread brand throughout Saigon.
The popularity of Huynh Hoa bread is not only due to the deliciousness of the cakes but also its expensive price. The price of the banh mi here is considered the most expensive in Saigon. Previously, the price of a loaf of bread was 48,000 VND. But now, along with the escalation of prices, the price of 1 loaf at the store is 62,000 VND.
Huynh Hoa bread is quite high compared to the average price of 15,000 – 20,000 VND, about 62,000 VND for a full loaf of bread. This is a much higher price than the common ground. However, in terms of freshness and quality of ingredients, the price here is not too expensive. All the toppings of the cake are selected and processed by the shop itself. Each loaf of 62,000 VND bread will include 13 ingredients:
Pate
Smoked Garlic Sausage
Spring rolls
Yellow butter
Square shoulder ham
Soap
Char siu meat
Served with raw vegetables: Cucumber, green onion, herbs
Try the most popular street food in Saigon
Although Huynh Hoa bread is very expensive, it is always very crowded. Many people from all over the world come to Saigon just to enjoy this famous loaf of bread. This place has become the most sought after place for foodies.
Different from the traditional bread shops that are usually open from early morning to late evening. Opening hours of Huynh Hoa bread start from about 2 pm to about 11 pm on the same day. This is considered the ideal time to enjoy a loaf of bread to the fullest.
Huynh Hoa bakery shop is not too big and has a lot of customers. If you come to buy at peak hours, you may have to wait for 20-30 minutes.
Currently, the shop is developing under the franchise method and you can buy bread at a second branch, which is 2 Cach Mang Thang Tam.
Same as local people, our team at Jackfruit Adventure also loves it, join a vietnam bike tour and saigon street food tour to try the delicious banh mi today with Jackfruit