Little Hanoi – Egg Coffee in Saigon Ho Chi Minh
Little Hanoi Egg Coffee – Egg coffee shop with the taste of old Hanoi
Brief HIstory and the first egg coffee store in Vietnam 
Egg coffee is indeed a famous drink of Giang coffee shop, which was founded by Mr. Nguyen Giang in 1946 when he was working as a bartender for the famous five-star Sofitel Legend Metropole Hanoi hotel. The shop is one of the oldest coffee brands in Hanoi and is named after its owner, Nguyen Van Giang.
The famous egg coffee dish in Giang was specifically modified from the Capuchino drink made in Metropole at that time. According to Mr. Nguyen Tri Hoa (the youngest son of Mr. Giang), the owner of Giang coffee shop at 39 Nguyen Huu Huan, then Café Giang was born around 1946, at 90 Cau Go Street. After the 1955 reform, the shop moved to 7 Hang Gai. This place is associated with the memory of many Hanoians.
How to make egg coffee
Vietnamese egg coffee is made by whisking egg yolks with sweetened condensed milk until it becomes frothy and then adding it to a cup of strong coffee. Here are the steps to make Vietnamese egg coffee:
Brew 12 ounces of strong espresso-style coffee.

Add the egg yolk and sweetened condensed milk to a pitcher and whip with a hand blender until you have soft peaks and the volume will more than double.

Pour the coffee into a cup and spoon the egg mixture on top of the coffee.
Discover the best egg coffee place in Saigon – Ho Chi Minh – Little Hanoi egg coffee 
Little Hanoi Egg coffee has 2 stores
Store 1: located at 2nd Floor, 212 Le Lai, Ben Thanh Ward, District 1, Ho Chi Minh City, Vietnam
Store 2: 119 /5 Yersin street on a small hidden alleyway
Little HaNoi Egg Coffee has an ancient, gentle, true Hanoi style with yellow painted walls, old brick background and dark brown tables and chairs. Every item in the shop is carefully cared for, from the patterned teapot, black and white television, cassette player to the wall-mounted bookshelf.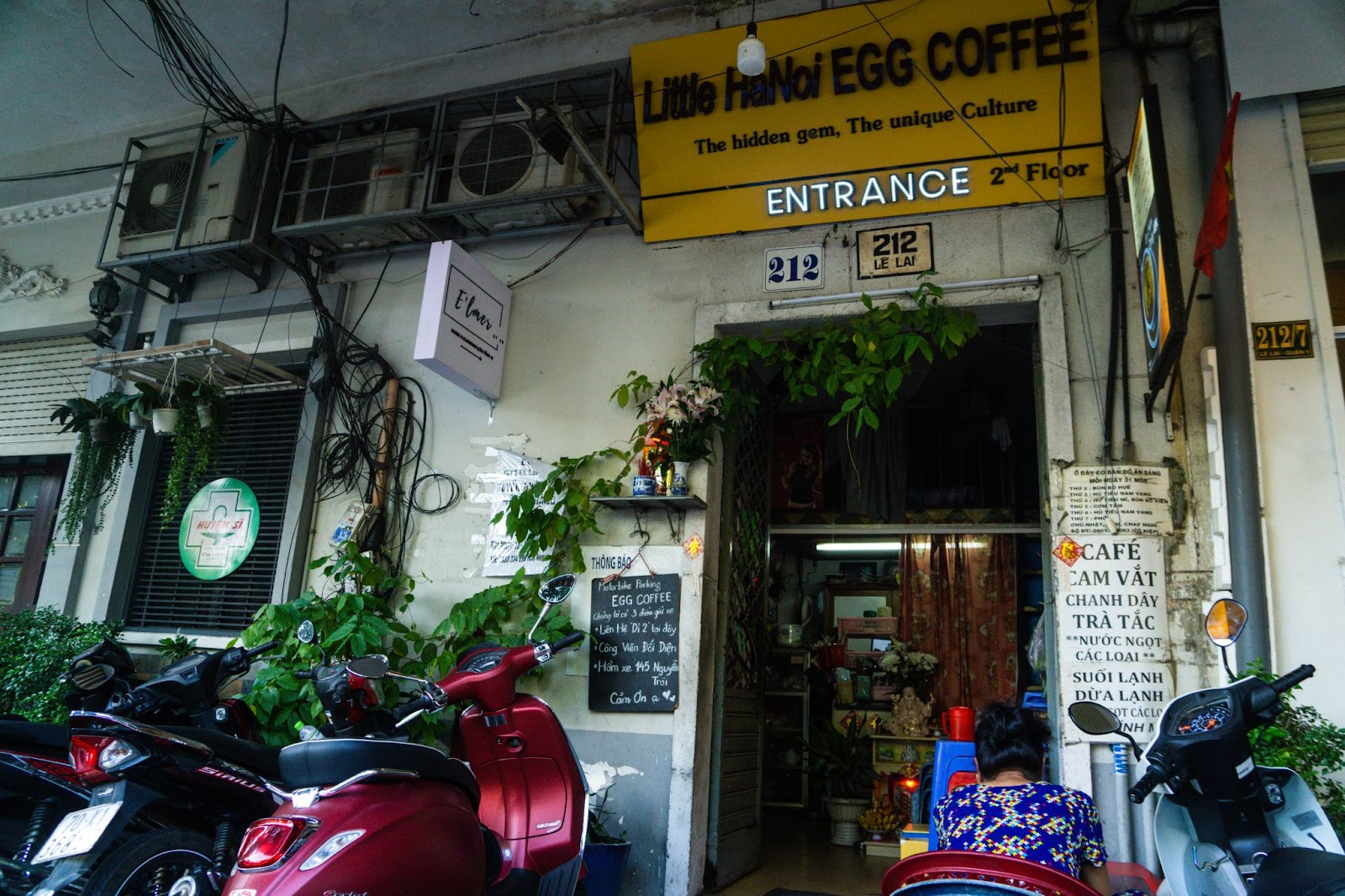 The entrance to go up the Little Hanoi Egg coffee in Le Lai street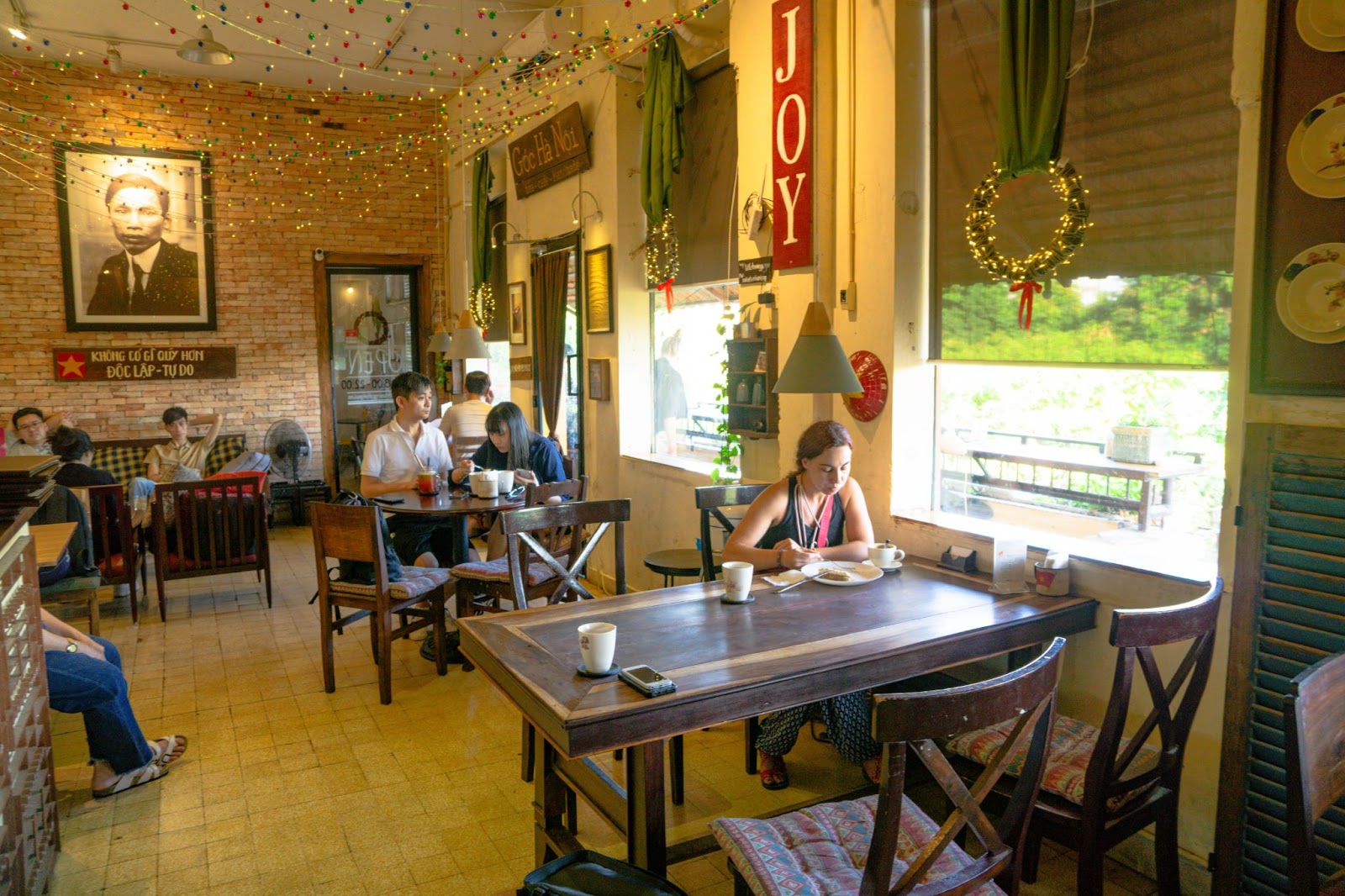 A cozy space inside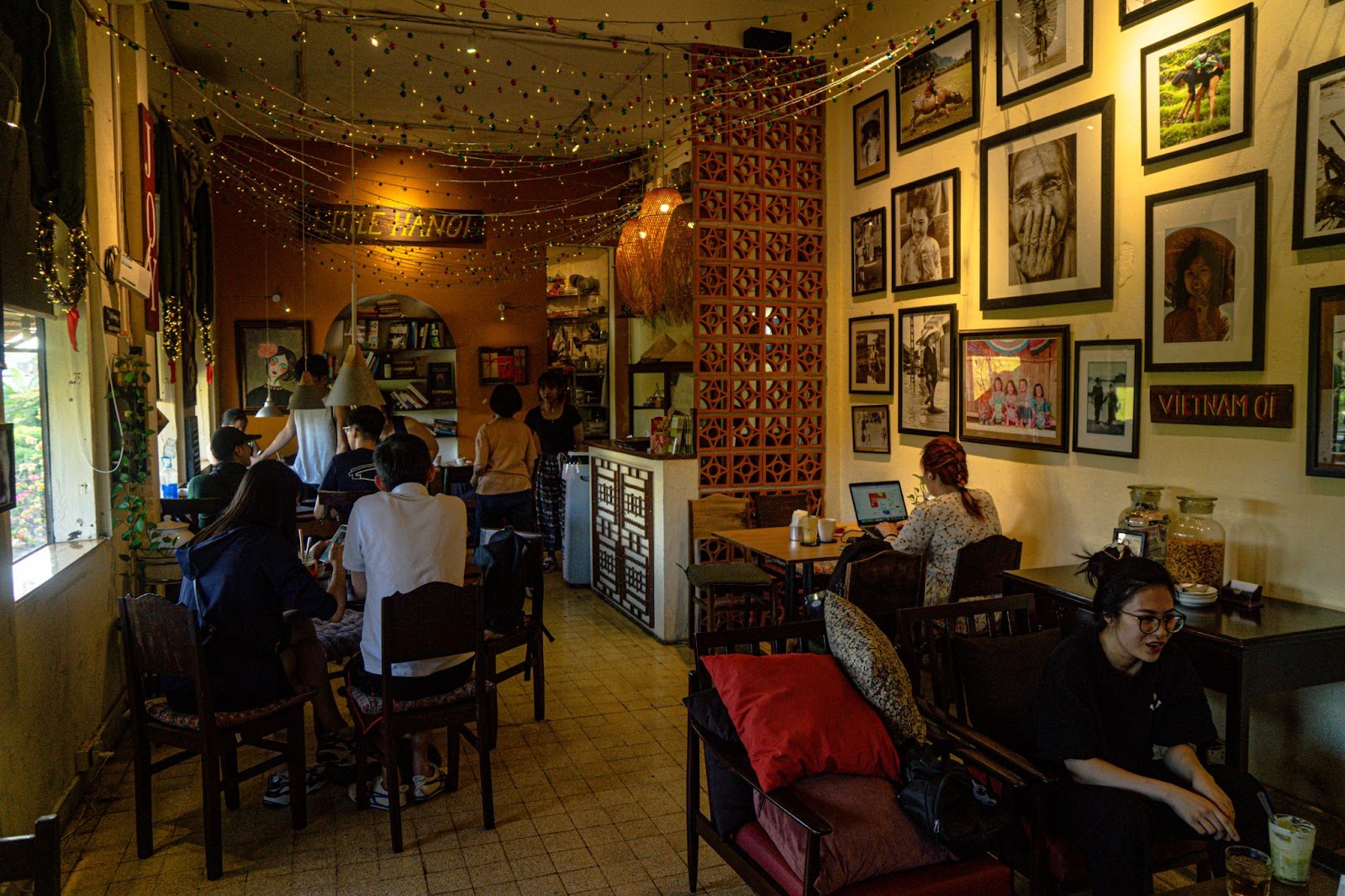 You may get to the feeling of Hanoi when you are here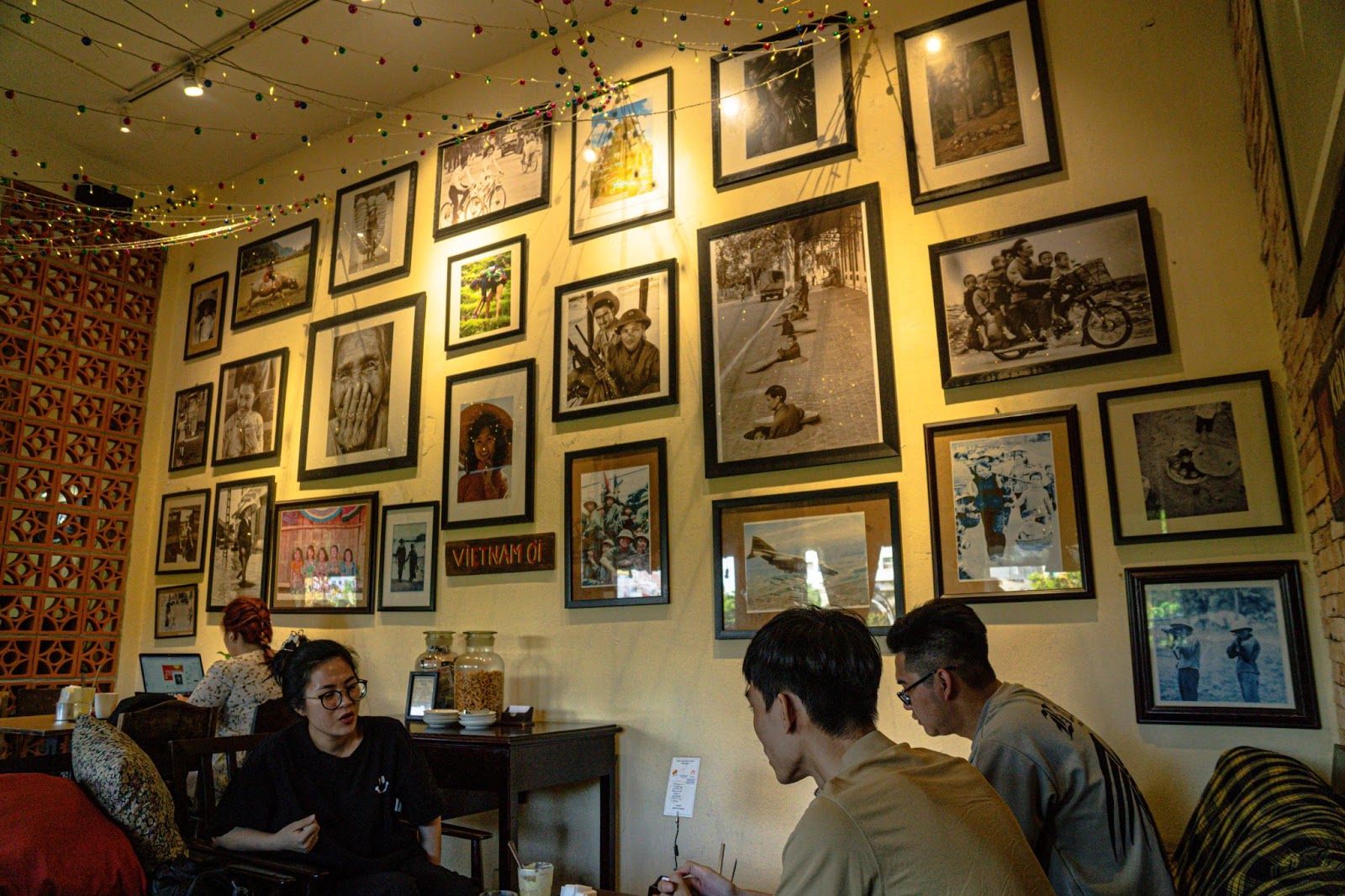 Where the young Vietnamese people and tourist come for a hot cup of egg coffee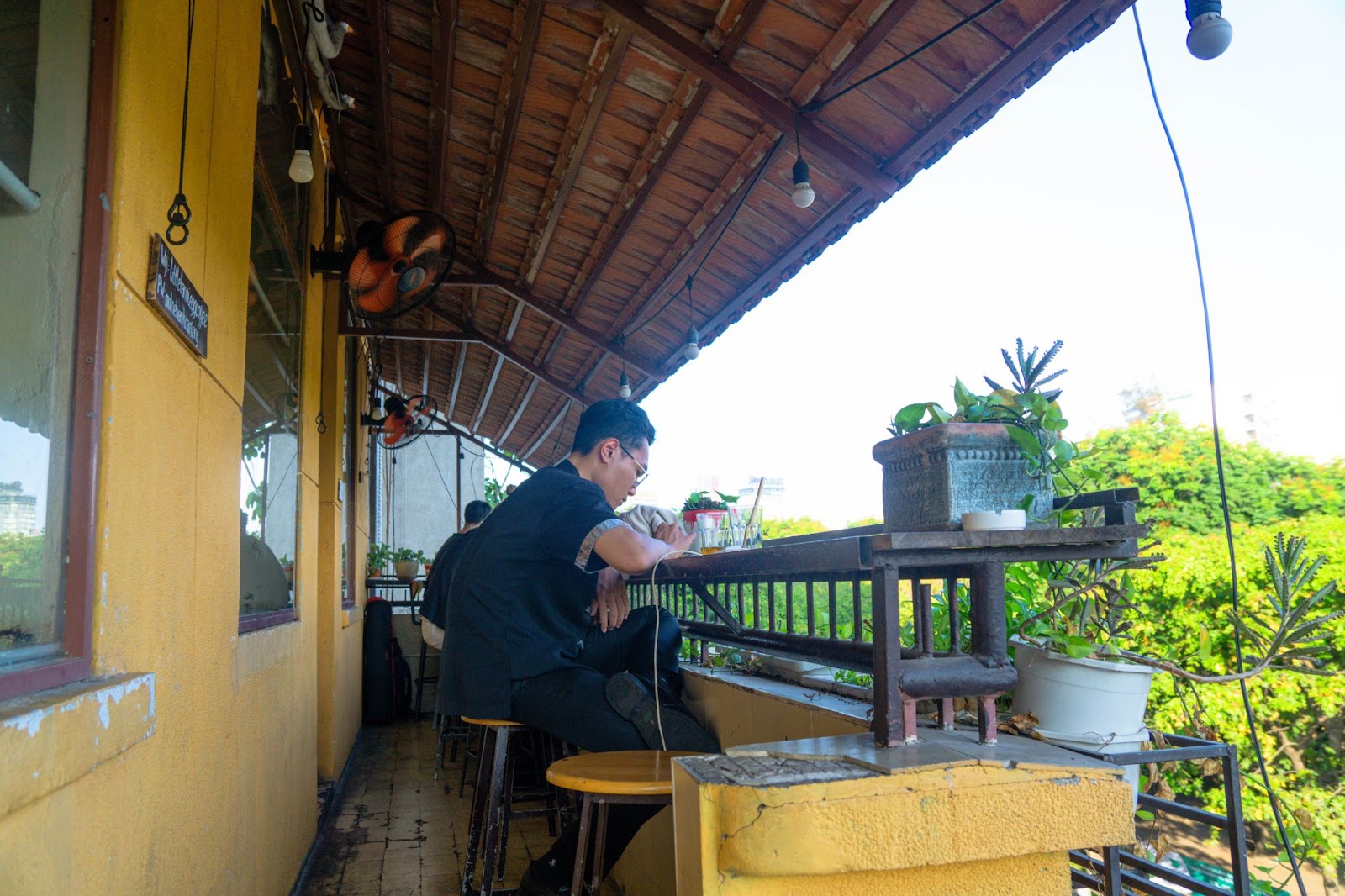 There is also a balcony space outside when you can have a drink and enjoy the street view of the city
And finally – the legendary egg coffee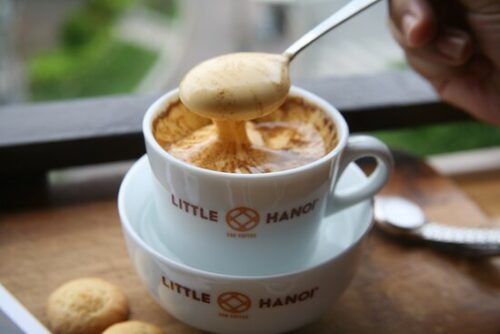 Jackfruit Adventure team is always searching the best palace – hidden gems things to do in Saigon Ho Chi Minh city, join us for a city saigon ho chi minh cycling tour or a team building activity and discover real Saigon 
Author 
Dung Ho