Discover Xom Cui Market and the area surrounding – Saigon City discover
Discover Xom Cui Market – the hub market of District 8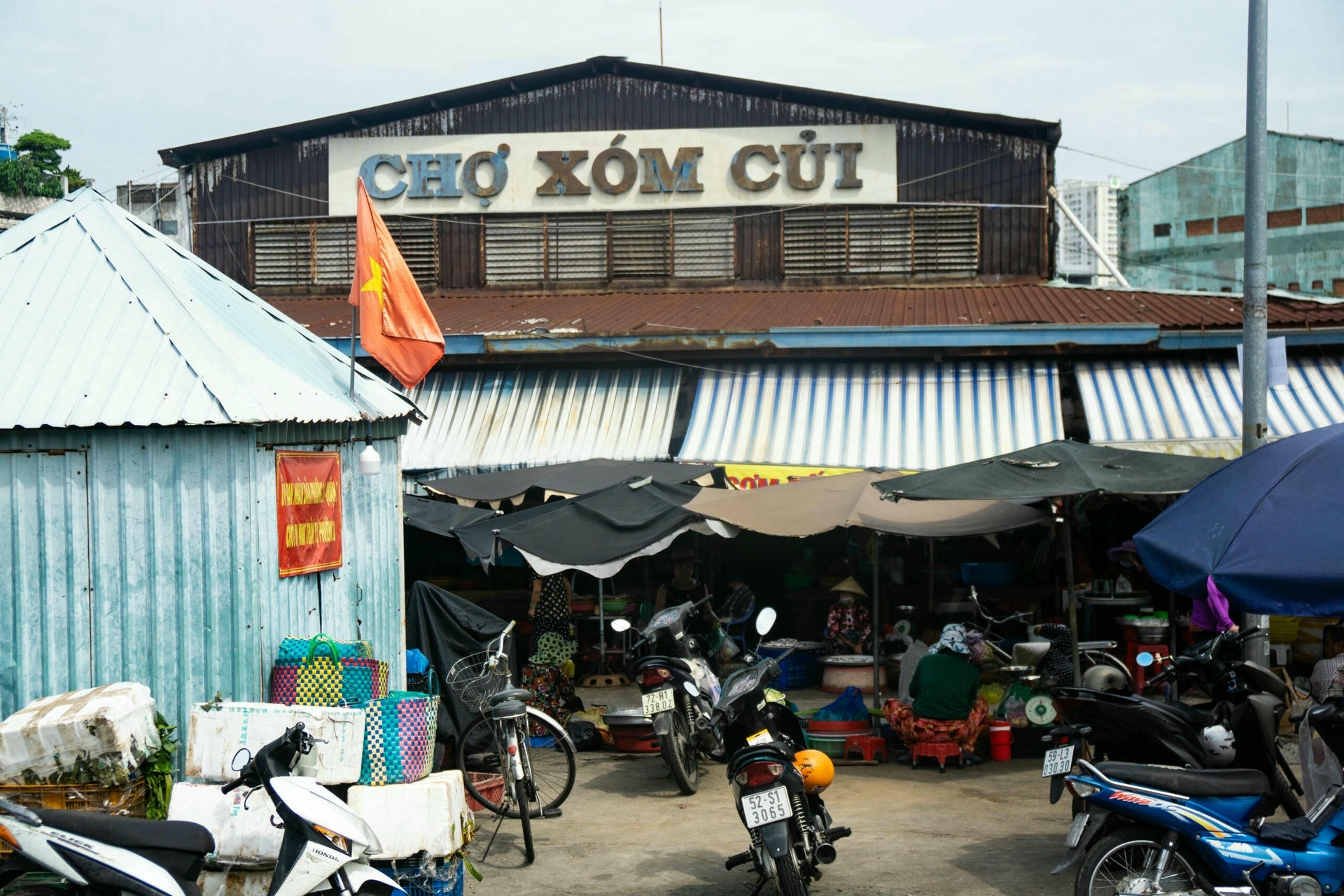 Xom Cui market – Then and Now 
The Xom Cui bus station and market were once landmarks for people traveling from Go Cong, Can Duoc, Can Giuoc and other southern towns to Saigon. Today, only a few small shops selling charcoal, earthenware pots, super soil and braziers remain in Hung Phu. These shops are reminiscent of the old Xom Cui market.
The bus station was once a terminus for people traveling to Saigon. After the 1975 incident, it was occupied to build a commercial center. However, only a few companies hired the space for business.
To reach Xom Cui market, you can hug the roundabout with the statue of Phan Dinh Phung in the Viet Cong era and cross the Cha Va bridge. The market can also be accessed from Hung Phu Street in District 8.
In the past, boats and boats following interlaced canals brought agricultural and seafood products to Xom Cui market. Firewood was the most cumbersome product to transport and was used as fuel for kitchens and cottage industries before kerosene-fired stoves became popular.
Before 1975, saltwater and brackish water forests in the south of Saigon were the main source of fuel for the largest city in the country. Today, Xom Cui market no longer sells firewood but still stands as a reminder of its past.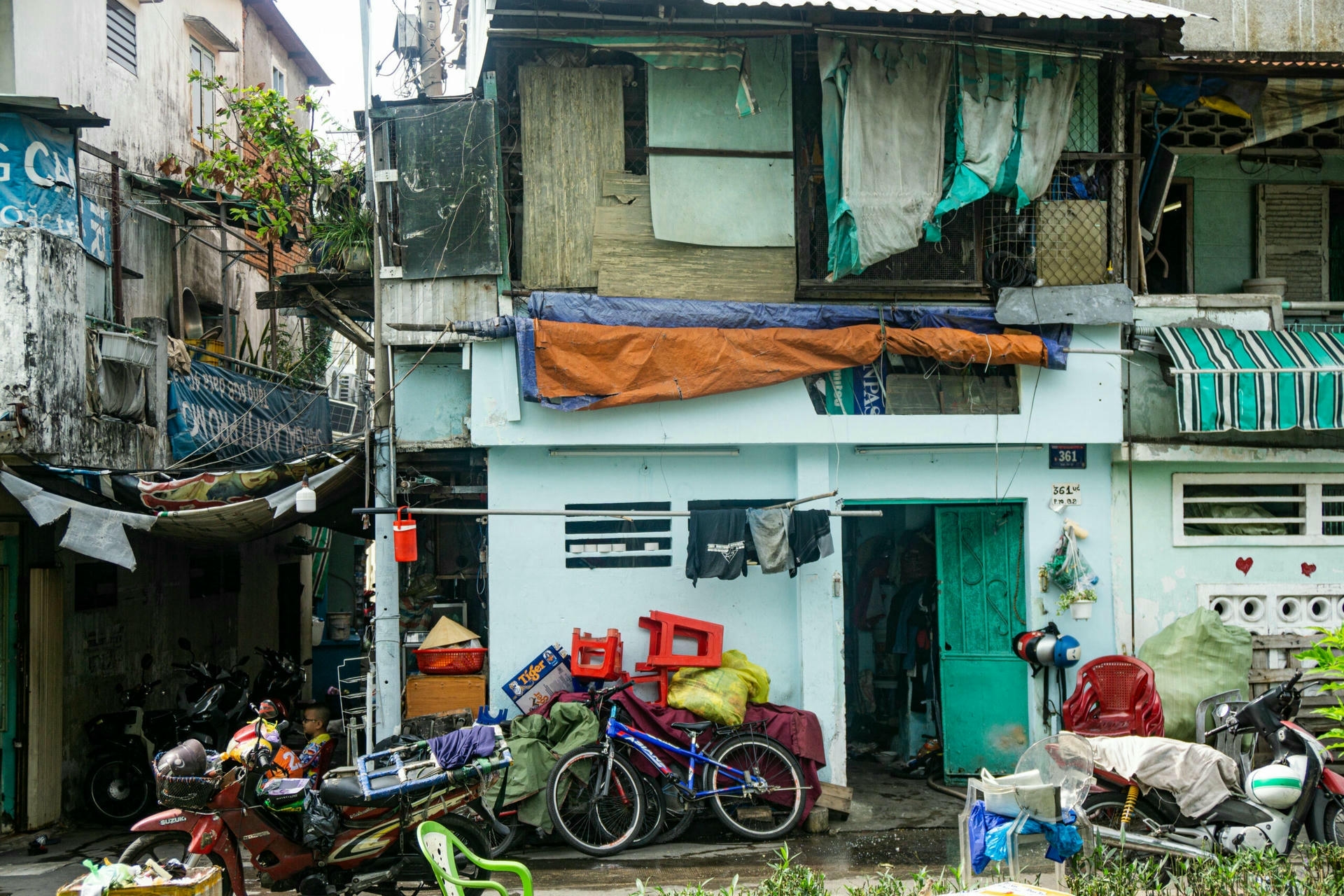 Time to discover forgotten market – Xom Cui market 
We stopped at a noodle truck at the corner of Tung Thien Vuong and Xom Cui streets for breakfast. While there, we asked an elderly housewife why the market was called Xom Cui if no firewood was sold. ( Cui in English is firewood )
"I want to buy a house, buy a car, buy anything," she said. "Not just the market, the whole area can't find a single firewood. No one uses firewood anymore, uncle!"
The elders here said that the type of firewood that contributed to this place's fame was the firewood and charcoal of the mangrove tree. This is the best type of wood in the South coastal saltwater forest, followed by firewood from Mam tree and Ban tree. The poor people of Luc Tinh used the trunk of a large mangrove tree to make a house pillar, and the branches were used as firewood or a pit for charcoal.
Nowadays, market-goers can ride motorbikes to Xom Cui market from Chu Y Bridge in Hung Phu Street in District 8. However, few locals or strangers know about U Cay canal or its location. This whole region was once the stronghold of Bay Vien and his army of Binh Xuyen. The story of Mr. Bay Vien from a gypsy tycoon to a general adopted by King Bao Dai as an adopted brother and then lost in exile is still a gold mine subject for novels and movies.
Uc Cay canal with small branches was once the main waterway of the whole Chanh Hung area where poor people from all over the world – Vietnamese and Chinese – came to take Mangrove trees and Mam trees for columns and nipa leaves for roofs.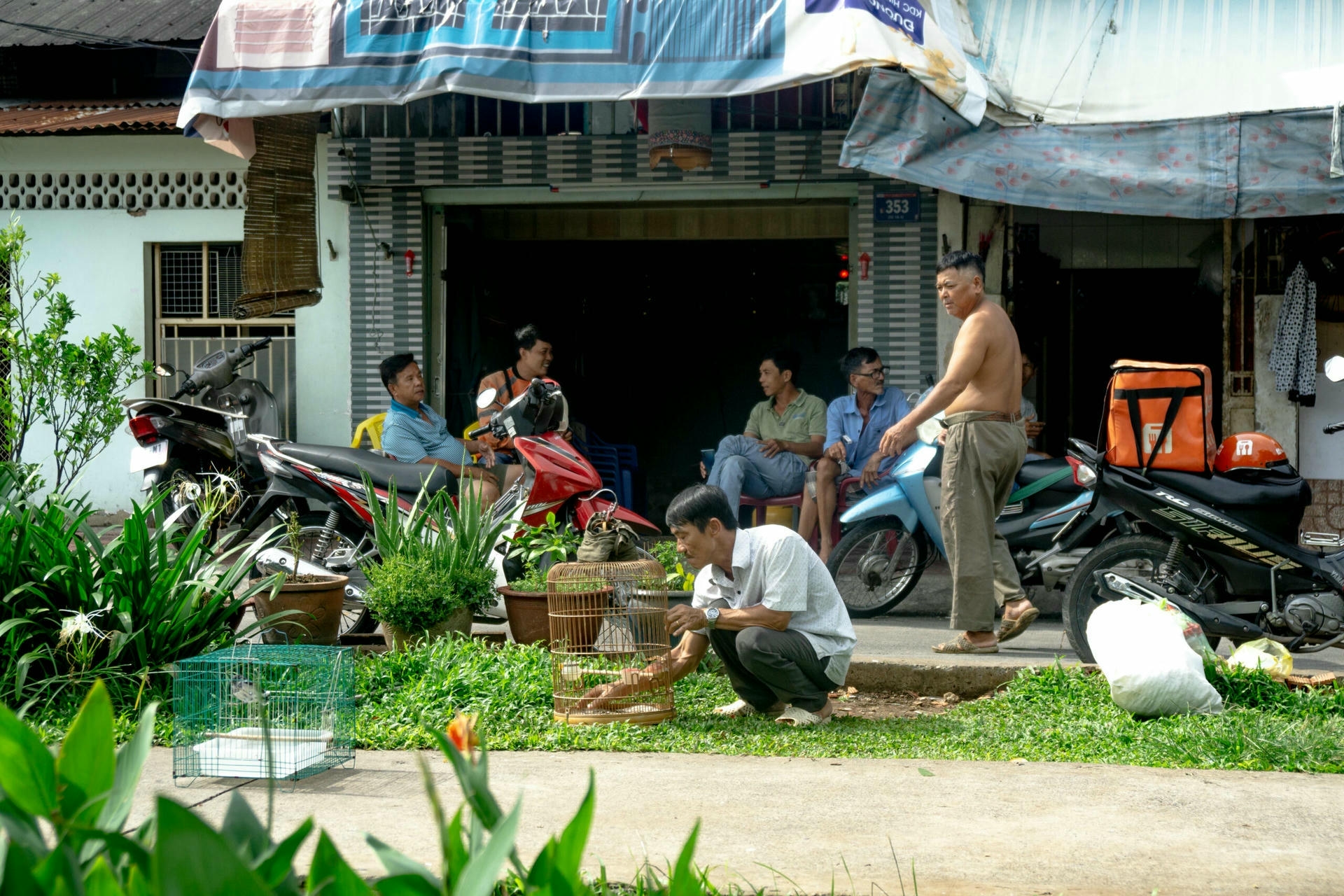 We asked an old man sitting and drinking coffee in a small shop next to Tan Phong communal house about General Bay Vien. He said that when he was a child, he heard that General Bay Vien started protecting the area from Binh Dong Wharf -Xom Cui and sometimes chose this area as the base of Binh Xuyen army.
In fact, the people here are mostly poor people who fled the communists from the provinces to follow boat owners to the forests of Sat and Can Gio to cut firewood or fish for fish to earn money to measure rice. Not everyone is a desperate wanderer.
When the late General Ngo Dinh Diem pacified Binh Xuyen under Pham The Hien, more religious people migrated from the North. Since Cha Va bridge was expanded and more Nguyen Tri Phuong and Tau Hu bridges were built, the whole area in Rach U Cay area and Xom Cui market have become favorable places for real estate projects of the red bourgeoisie.
The fact that Xom Cui market remains in its original state as a ruin while the U Cay canal area from the direction of Hung Phu Street has opened up and the embankment of the canal is paved with stone shows that soon this land of poor workers will be acquired through the hands of the newly wealthy.
A perfect place to discover Saigon Off-the-beaten-path District 8, you can go by yourself or either contact Jackfruit Adventure for a private saigon cycling tour that included this special and historical market Xom Cui
Although currently, the space of Xom Cui market or Chanh Hung, Hung Phu… does not have much architecture and scenery to remind us of the old Saigon-Cho Lon market, if you have the opportunity to go to Xom Cui market and buy a bunch of crabs or bundles of vegetables and products from the fields, canals, and canals crisscrossing the Southwest region of Saigon, it is also an opportunity to understand more about the life and culture of the inhabitants of the river. The outskirts of the city have contributed to the creation of a Saigon-Cho Lon.
Source : collection and translation Vietnamese to English  from the author Tran Tien Dung
Images copyrights by Jackfruit Adventure 
Edit and translation : Dung Ho