An awesome local insider's Guide to District 3 
District 3 Overview  
What to do in District 3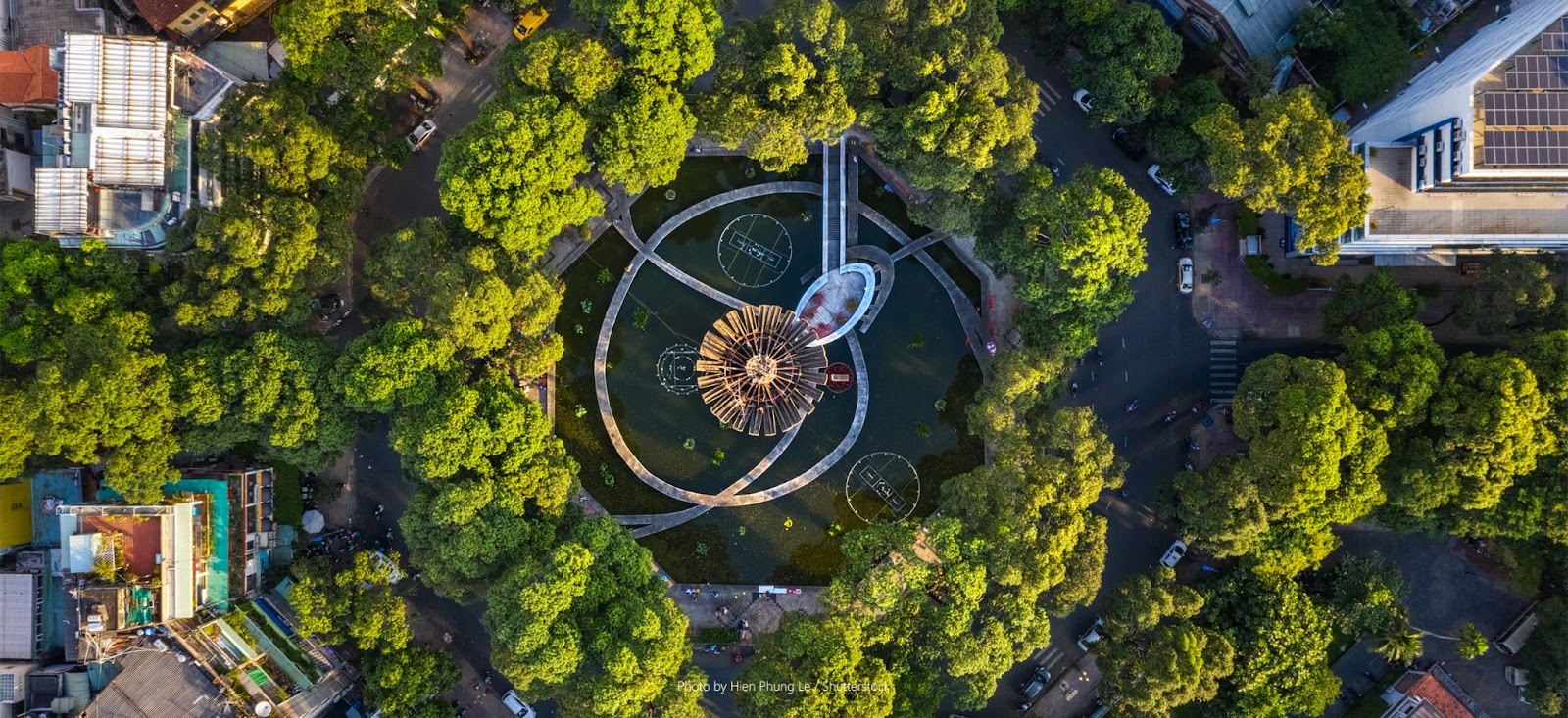 District 3 is the inner city district of Ho Chi Minh City and is also one of the central districts with the most typical features of the former Saigon, Ben Nghe area. The district was established by France in 1920. District 3 is considered the most central, developed and modern district in the country. Not only that, but this is also an ancient place, still carrying the breath of old Saigon. The district has just been ranked 18th by Time Out magazine as "World's Greatest Neighborhood".
Location of District 3
What to do in District 3
District 3 is a district with a favorable location: the North borders Phu Nhuan district, District 1 borders Hai Ba Trung street, and the South borders District 10. Besides, this is also the place where the old villas of the times are located. French colonial period, ancient architectural works from ancient times, and the largest temples in the city in particular. Therefore, the price of houses and apartments in District 3 is relatively high. On average, houses with fronts and street fronts cost over 288 million/m2, small and medium-sized apartments cost 72 million/m2, houses in alleys and alleys cost about 166 million/m2 and houses cost over 330 million/m2.
Green Parts and Park in District 3
What to do in District 3
District 3 is a district with a high density of trees in Ho Chi Minh City in particular and the country in general. The roads are clean, beautiful and airy with fresh, fresh air. The rows of green trees always extend all the roads in the district. The roads with the highest density of trees are: Nguyen Van Troi street – Nam Ky Khoi Nghia street, Pasteur street, Vo Thi Sau street. In particular, Pham Ngoc Thach street – Vo Van Tan street, the turtle lake roundabout area is one of the roundabouts with the most trees in Ho Chi Minh City.
Local Cuisine in District 3
What to do in District 3
If Hanoians choose bun cha, the water dishes for breakfast, Saigon people choose broken rice and the people of District 3 are no exception. Along the streets of Nguyen Dinh Chieu, Nguyen Thien Thuat, and Nguyen Thuong Hien, there are delicious and diverse restaurants. Starting a day with a plate of broken rice, along with observing the roads in the early morning, you will see a district 3 that is both deep, light, and bustling without any other day of the day.
Where to eat in District 3
Hoa Ma Banh Mi Shop – Banh Mi Pan
It will not be too difficult to find this Hoa Ma Banh Mi shop, located on Cao Thang Street, District 3. Its owners are a couple from the North to the South who established their business before the 50s. According to many accounts. According to locals, this is one of the first places selling meat sandwiches in Saigon.
A delicious loaf of bread lay next to a mixed portion fried in a small pan. Inside the pan are all kinds of attractive ingredients such as spring rolls, omelets, sausages, cold meats, fish cakes, etc. All are fried hot inside the pan, along with some onions, and served with cakes. crispy hot noodles.
Address: 53 Cao Thang Street
2. Hien Khanh Sweet Desert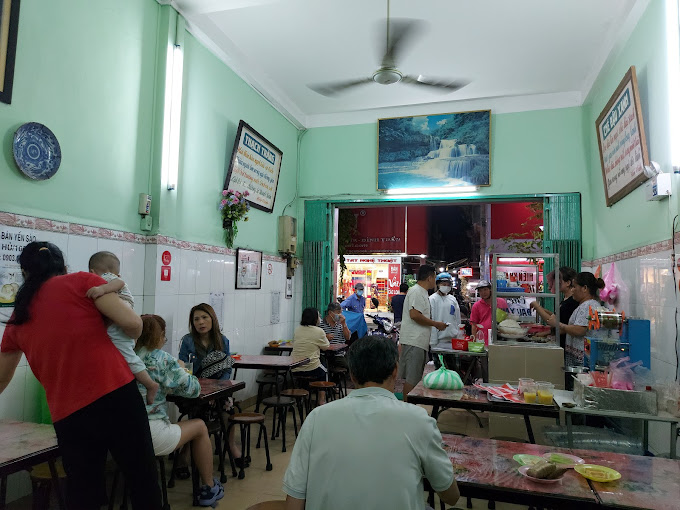 Hien Khanh Sweet Desert has been open since 1959 and is a desert shop associated with the childhood of many Saigonese. The shop is rated as one of the best restaurants in District 3, currently preferred and chosen by many young people. The tea at the shop is cooked the way of the Northern people but is adjusted to the taste of the Saigon people to be more suitable. Currently, the menu of the restaurant has 3 main dishes: White jelly cut with fibers, Chilled braised tea and Green bean soup.
Topping served with the above 3 types of tea are attractive jellies such as: white jelly, longan lotus jelly, coconut jelly, and jaggery jelly, …. A special feature that makes people remember the tea jelly dishes here is the cool, light scent of jasmine flowers. In addition, Hien Khanh Sweet Desert also has many Vietnamese cakes such as: Com cake, green bean cake, printed cake, etc. 
Address: 718 Nguyen Dinh Chieu
3. Snail Oc 195
Snail 195 is a famous snail shop in District 3, any foodie surely knows about this restaurant. There is no need to discuss the deliciousness of the food anymore because just come here, you will know why it is so famous here. Although Oc 195 is located in a small alley, it is quite spacious and airy, the service staff is cute and enthusiastic. As for snails, they are both cheap and delicious, so if you come early, you will have to wait in line for your turn for a long time.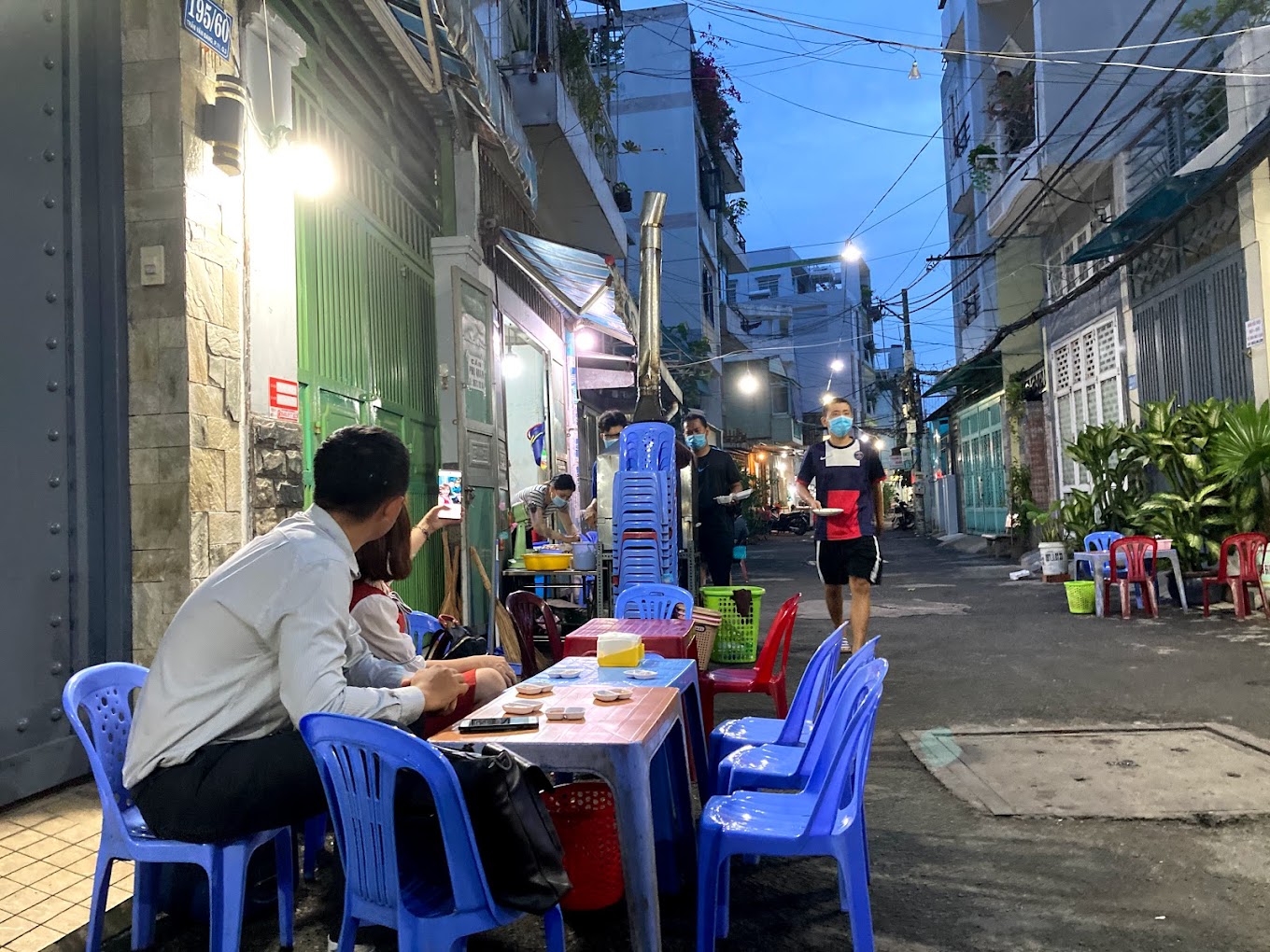 The snails at Quan Oc 195 are very fresh because they are taken from the most reputable source, have been cleaned, through the process of marinating the restaurant's own spices, the dish is brought to the table to ensure a delicious taste. There are different types of snails such as snails, snails, snails, snails, etc., which are processed in many ways, whatever style you want, the restaurant will make it for you until you eat it. The shop is open until 11:30 pm, so you can comfortably arrange your time and take each other.
Address: 56 Tran Van Dang street 
Best coffee shops in district 2 
What to do in District 2
Cheo Leo Coffee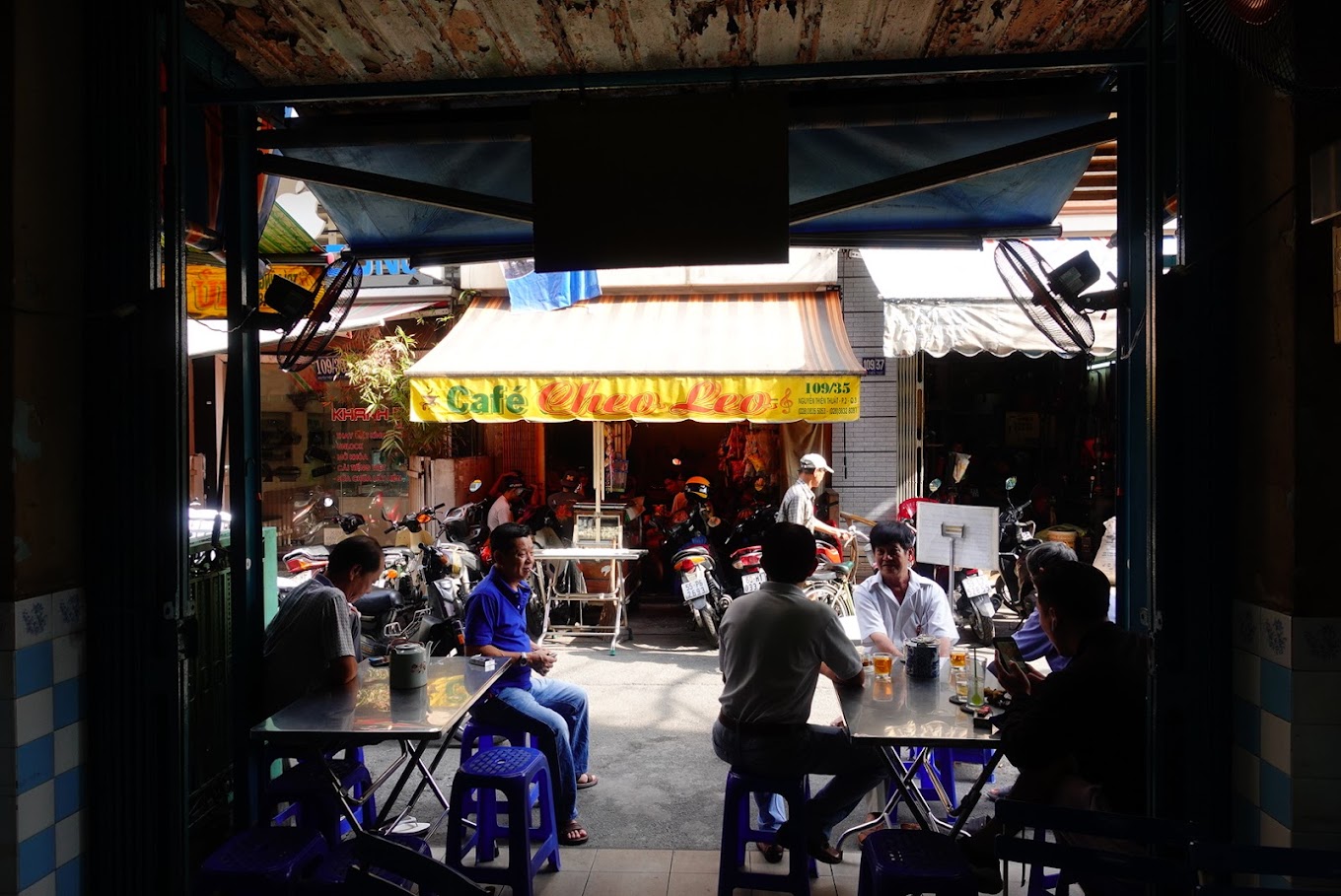 Weaving through the chessboard alleys of Nguyen Thien Thuat Street, District 3, Cheo Leo racket coffee is not difficult to see even though it is nestled among the towering tube houses. At first glance, the shop looks modest with simple tables and chairs. However, it is the space that is a bit old and the lyrical sound of the music that makes the shop stand out in the long alley.
According to Ms. Hoa (the 6th child in the family), the shop was opened in 1938 because her parents sold it. That day, the shop was the gathering place of students from Petrus Ky and Chu Van An schools. This is also a hangout place for famous artists once in Saigon.
"The first days when my family came here, the surrounding fields were not empty, the houses were sparse with a few flickering lights, so my father named the shop Cheo Leo," Ms. Hoa said.
For more than 75 years, the unique coffee flavor from the racket has been preserved by every member of the family. Whenever a customer requests it, Ms. Hoa quickly picks up coffee from the hot super ground and then combines it with milk sugar to bring out delicious cups of coffee. The barista job sounds simple, but the stages need a lot of experience that not all shops have.
Best bar in district 3
What to do in District 3
1. Yoko Cafe Acoustic & Bar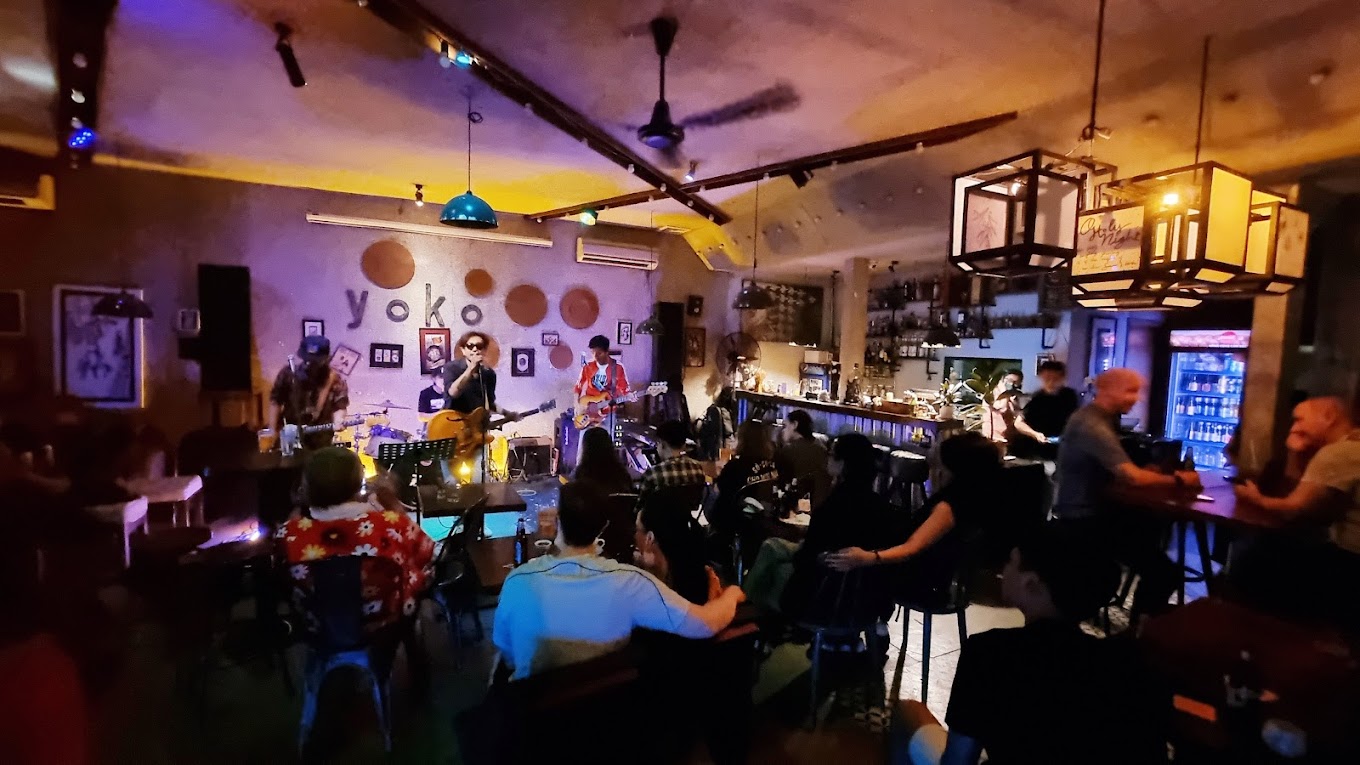 Inside the bar
Address: 22A Nguyen Thi Dieu Street, Ward 6, District 3.
Phone: 090 394 4690
Opening hours: 08:00 – 17:00 (Monday) | 08:00 – 23:55 (Tuesday to Saturday) and 16:00 – 23:55 (Sundays)
Reference price: 60.000 – 90.000 vnd (4 USD)
Yoko Cafe mainly sings English music with vocals and excellent electric guitar. Therefore, the restaurant attracts not only Vietnamese diners but also international friends. If you are looking for a place to relax with good drinks and great music, Yoko Cafe Acoustic & Bar is the ideal bar in District 3.
2. Social Club Rooftop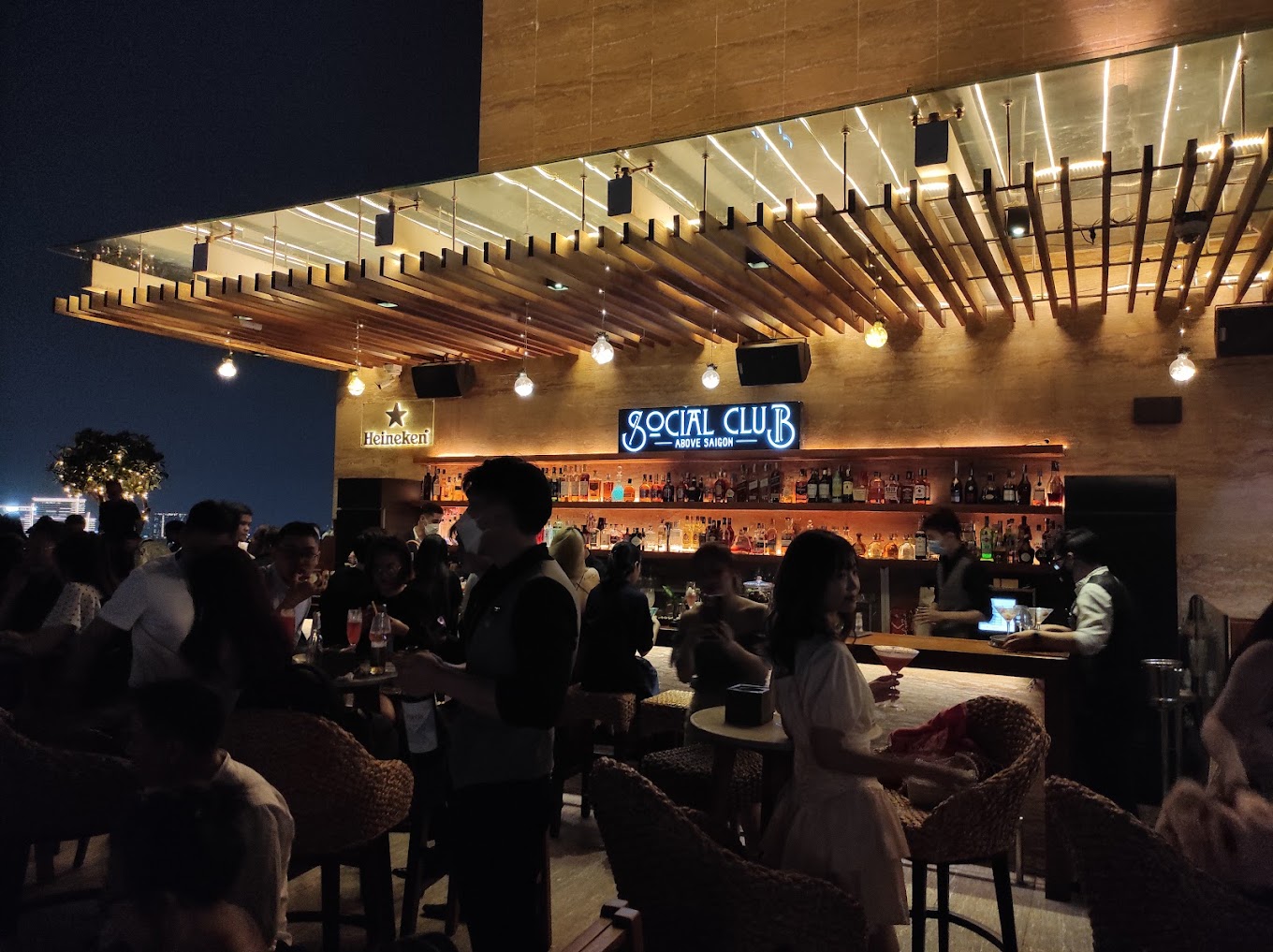 ( A busy night at social club )
Address: Hotel des Arts Saigon, 24th Floor, 76-78 Nguyen Thi Minh Khai, District 3,
Phone: (+84) 28 3989 8888
Reference price: from 125k and up ( above 5 USD per drink )
Social Club Rooftop is located on the top floor of the 5-star Hotel des Arts Saigon. In addition to the bar with a full range of expensive wines, the impressive infinity pool area allows you to enjoy the panoramic view of Saigon from above.
With a five-star service style, Social Club Rooftop Bar attracts not only famous DJs but also Saigon's connoisseurs. Notably, the shop also organizes extremely unique art shows by domestic and international artists.
What activities to do in District 3
1. Relax at Turtle Lake 
Around 1965 – 1967, not long after the French withdrew from Vietnam, turtle lake was officially started to be built based on the drawings of architect Nguyen Ky. Within 4 years (from 1970 – 1974), the lake was restored and built 5 more concrete columns clustered together. Looking down from above, it looks like a flower sleeping in the middle of a clear blue lake.
In addition, there is also a turtle statue made of alloy on its back to support a large stone stele. This is also the reason that many people call this place Turtle Lake, despite the fact that the turtle disappeared after an explosion at 7 pm in 1976.
Nowaday, turtle lake is one of the popular places for young Vietnamese to hang out, take pictures and enjoy some snack sell along lake
2. Vinh Nghiem pagoda
Vinh Nghiem Pagoda is located at 339 Nam Ky Khoi Nghia, Ward 14, District 3, Ho Chi Minh. This temple was started construction in 1964 but it was not officially completed until 1971.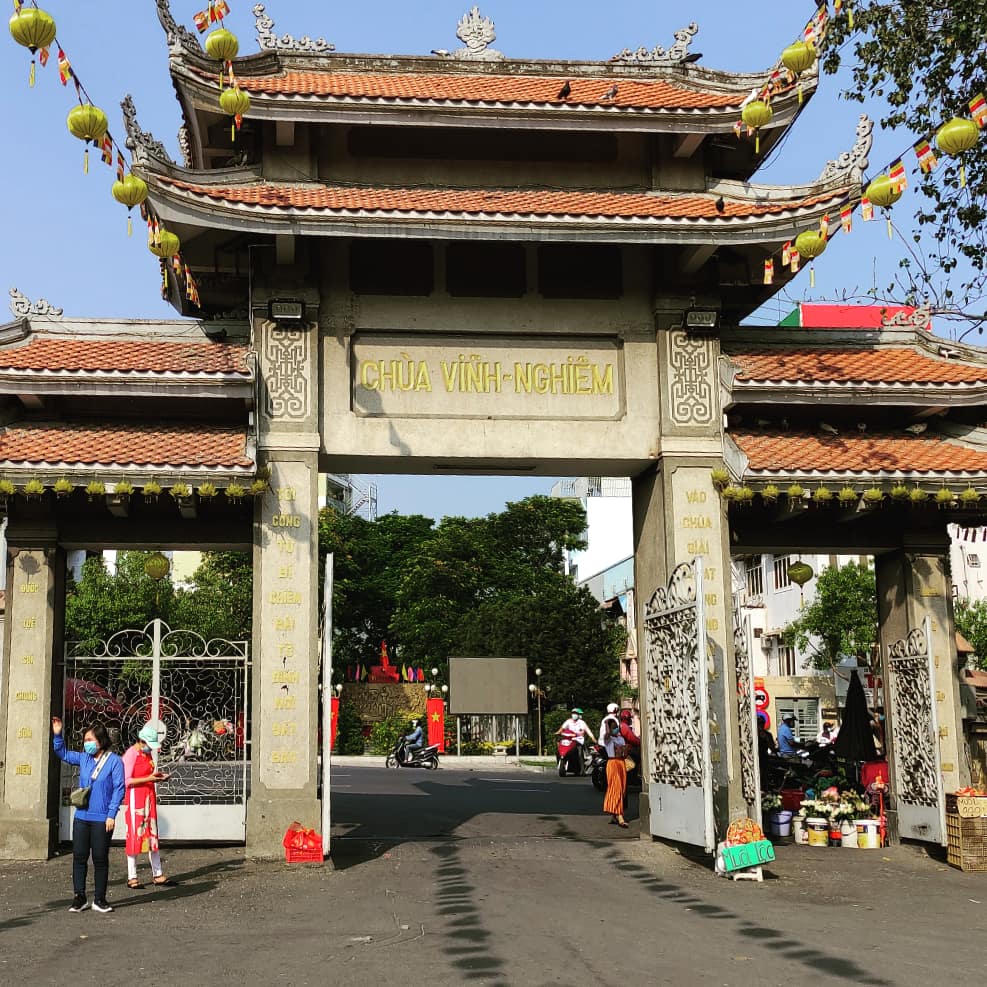 Vinh Nghiem Pagoda is one of the oldest ancient temples in Saigon possessing a rather unique architecture with a curved roof tile carved with fine textures, contributing to increasing the solemnity of the temple.
Address: 339 Nam Ky Khoi Nghia street, District 3
3. Pink Church Tan Dinh
Tan Dinh Church was built in 1870, considered the oldest church of the city. Until 1929, the church was expanded and built a tower 52.6m high, repainted the bell tower. The church has a Gothic style combined with classical Rome, "putting on a pink shirt" to create a splendid beauty on sunny days in Saigon.
Tan Dinh parish includes 9 areas, with more than 1000 households and a total number of parishioners up to 6500 people. The most prominent and valuable activity of this parish is charity. Every day, this place distributes more than 200 free meals to lonely elderly people. In addition, the church also has a charity clinic for the poor.
Address: 289 Hai Ba Trung
4. War museum
War Remnants Museum is located on Vo Van Tan Street, District 3, Saigon. Previously, the museum used to be a temple called Khai Tuong built under the Nguyen Dynasty. After many times, the pagoda was destroyed by the French colonialists and built a hospital, a lawyer's office, a villa, then a museum like today.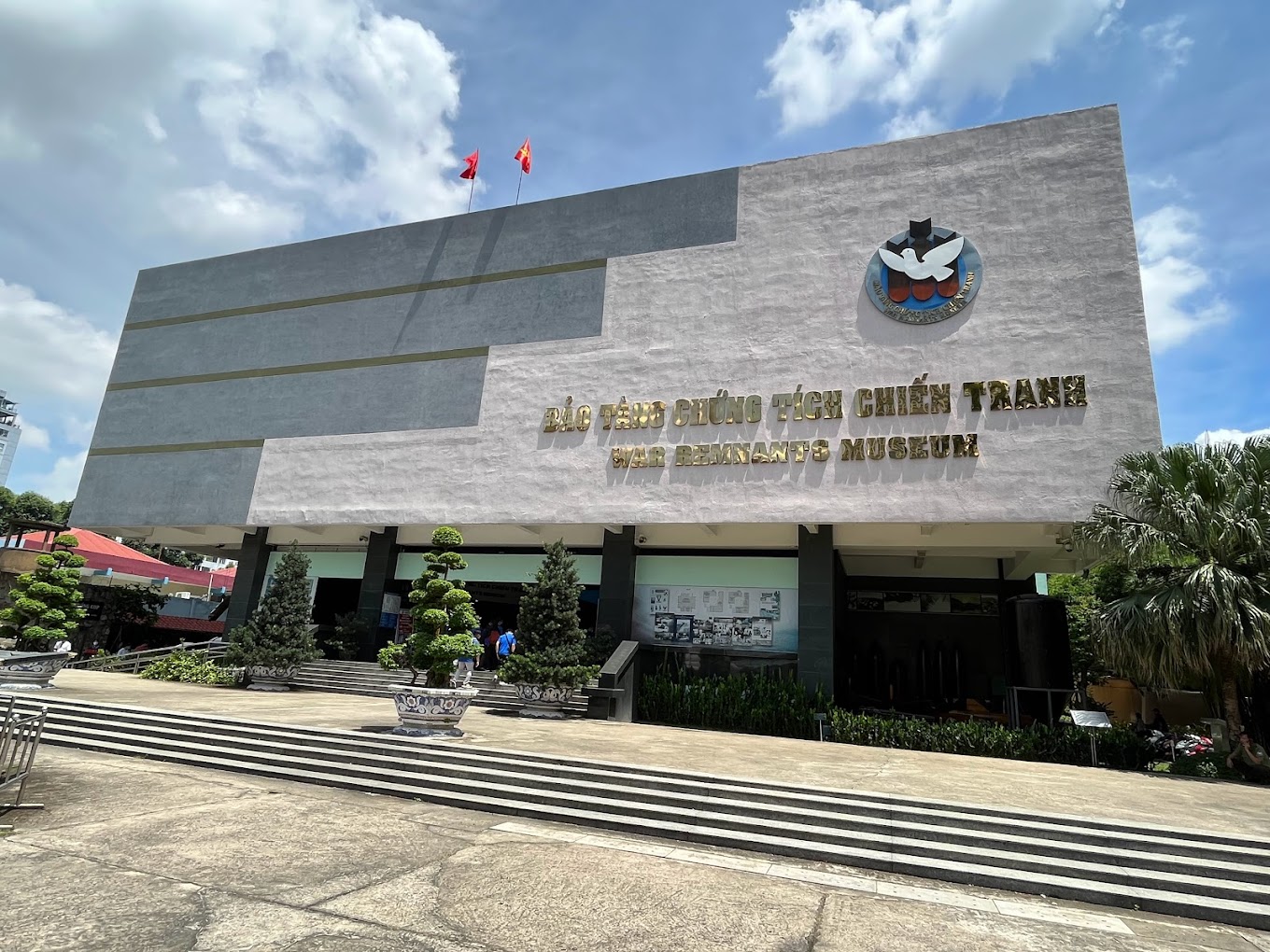 The museum was built on September 4, 1975, and designed with all 8 exhibition themes and thematic themes each year.
Address: 28 Vo Van Tan street, District 3
5. Archbishop's Residen
Located in the imposing French Archbishop's Palace on the corner of Nguyen Dinh Chieu and Tran Quoc Thao in HCMC's District 3 is Saigon's oldest building. This tiled chapel was built for Lord Nguyen Anh in 1790, 12 years before he ascended the throne as Emperor Gia Long, the first emperor of the Nguyen Dynasty
Cycling
In District 3, Jackfruit Adventure we are hosting vietnam adventure cycling tours, great place for you to learn about the history of Saigon through a bike trip. So let us know if you are looking for a Vietnam cycling tours.