10 off-the-beaten-path things to do in Saigon
Are you looking for off-the-beaten-path things to do in Saigon Ho Chi Minh? We are here to give you some local insight tips.
Saigon, which is known as Ho Chi Minh City, is a city of vibrant energy, rich history, and captivating culture. While the bustling markets and iconic landmarks are indeed worth exploring, there's a whole world of Saigon off the beaten path waiting to be discovered. In this travel blog, Jackfruit Adventure will share with you the Top 10 Saigon off-the-beaten-path things to do, revealing unique experiences that will immerse you in the local way of life.
      Sit-down "Bet" coffee  and Banh Mi- early morning vibes in Saigon
Saigon off-the-beaten-path things to do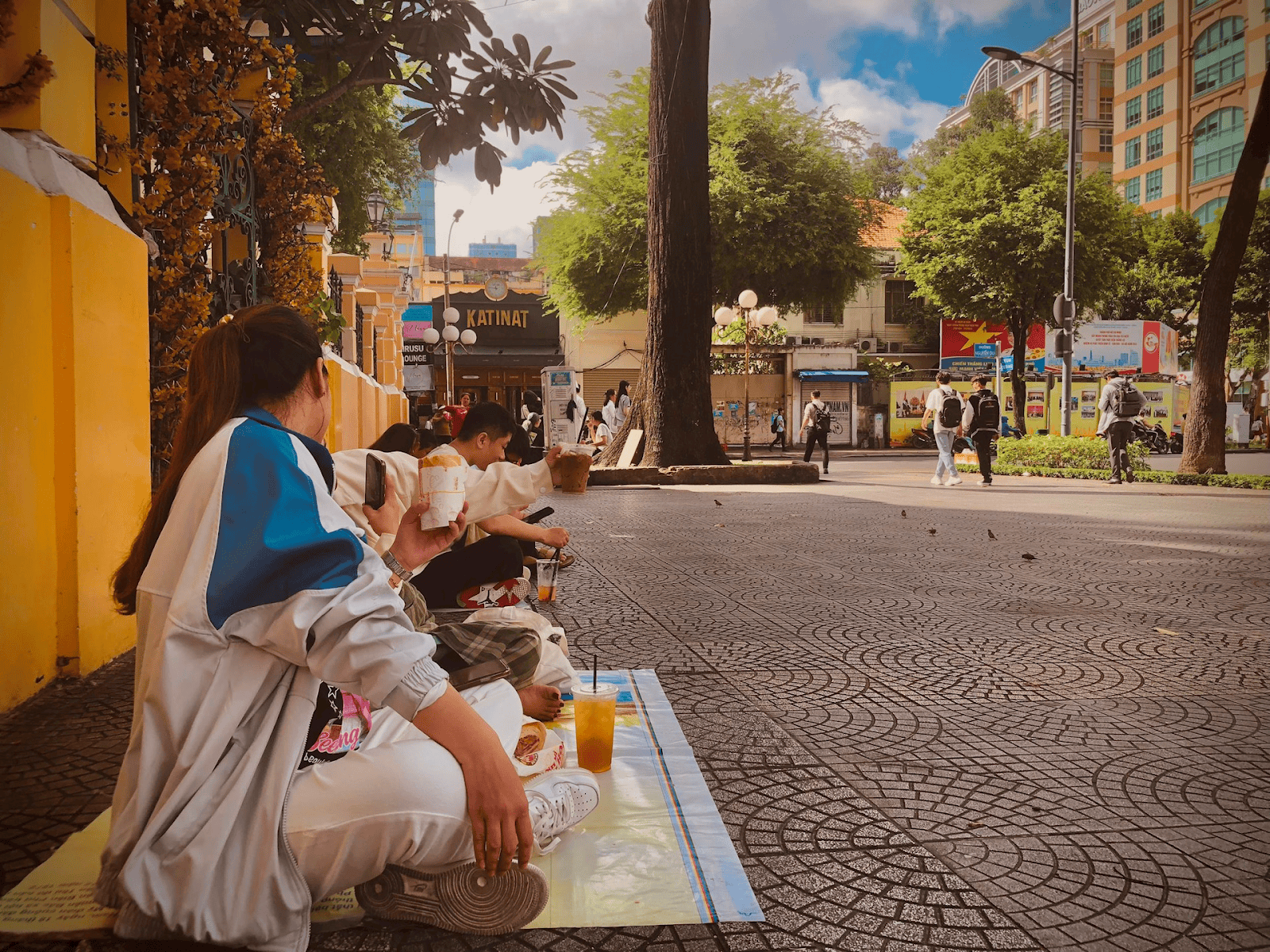 How would you like to enjoy the very first moments in the morning in Saigon? You may choose to be served with some coffee and bread in the hotel's cafeteria. However, most local people will have their coffee in style.
Saigon offers a vibrant coffee culture and a delightful ambiance for those seeking a sit-down coffee experience amidst the morning vibes. With its countless coffee shops scattered throughout the city, locals and visitors alike can indulge in the rich flavors and immerse themselves in the unique atmosphere.
As the sun rises over the city, the aroma of freshly brewed coffee fills the air, enticing passersby to step into one of the many charming cafes. Each establishment has its own distinct character, from cozy and rustic to modern and chic, catering to a variety of preferences. Whether you prefer a traditional Vietnamese coffee with condensed milk or a meticulously crafted latte art masterpiece, Ho Chi Minh City has it all
The beloved destinations for sit-down coffee are the quaint streets of District 1, where charming coffee shops line the sidewalks. Here, you can find small, family-owned establishments that have been serving their loyal customers for generations. The friendly chatter of locals and the clinking of coffee cups create a comforting soundtrack as you immerse yourself in the local culture.
Famous places for sit-down Bet coffee: around Notre Dame Church, Tao Dan Park,Turtle Lake,…
For breakfast, Banh Mi is a must-try for every tourist who are hunger to understand Saigon's culture 
Banh Mi Sai Gon is a Vietnamese sandwich that has gained international recognition for its unique and delicious flavors. Originating from the vibrant streets of Ho Chi Minh City, Banh Mi Sai Gon is a culinary masterpiece that combines French and Vietnamese influences. The sandwich typically consists of a crusty baguette filled with a variety of savory ingredients such as grilled pork, pâté, pickled vegetables, fresh herbs, and a drizzle of tangy sauce. The result is a harmonious blend of textures and flavors, with the crispy bread complementing the tender meat and the tangy pickles adding a refreshing crunch. Banh Mi Sai Gon is not only a delightful street food experience but also a symbol of the fusion of cultures that defines Vietnamese cuisine.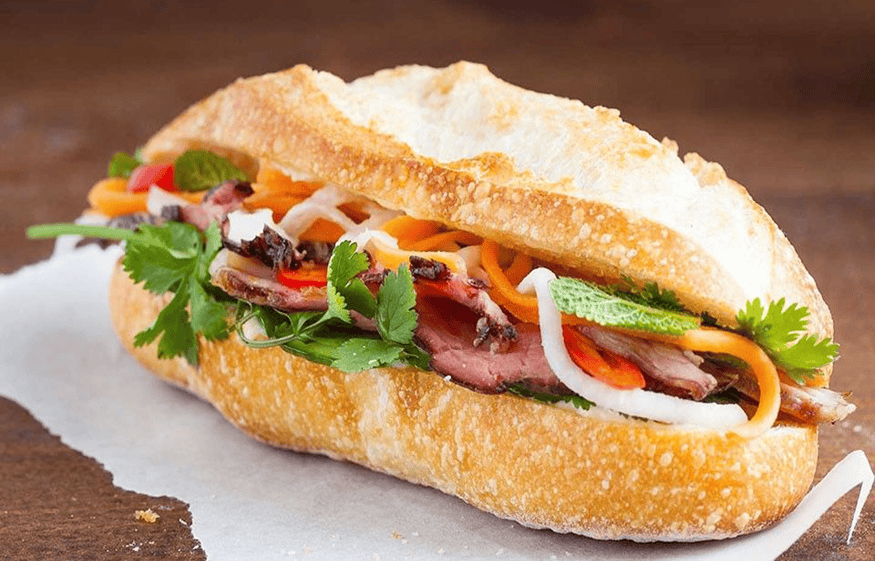 Banh Mi can be found at any corner of the street, you can buy Banh Mi from random vendors on the streets before taking a seat at a sit-down coffee shop. It's such a special combination for your Vietnamese breakfast while observing the beauty of Saigon
  Rent a motorbike and discover the city in your own way.
Saigon off-the-beaten-path things to do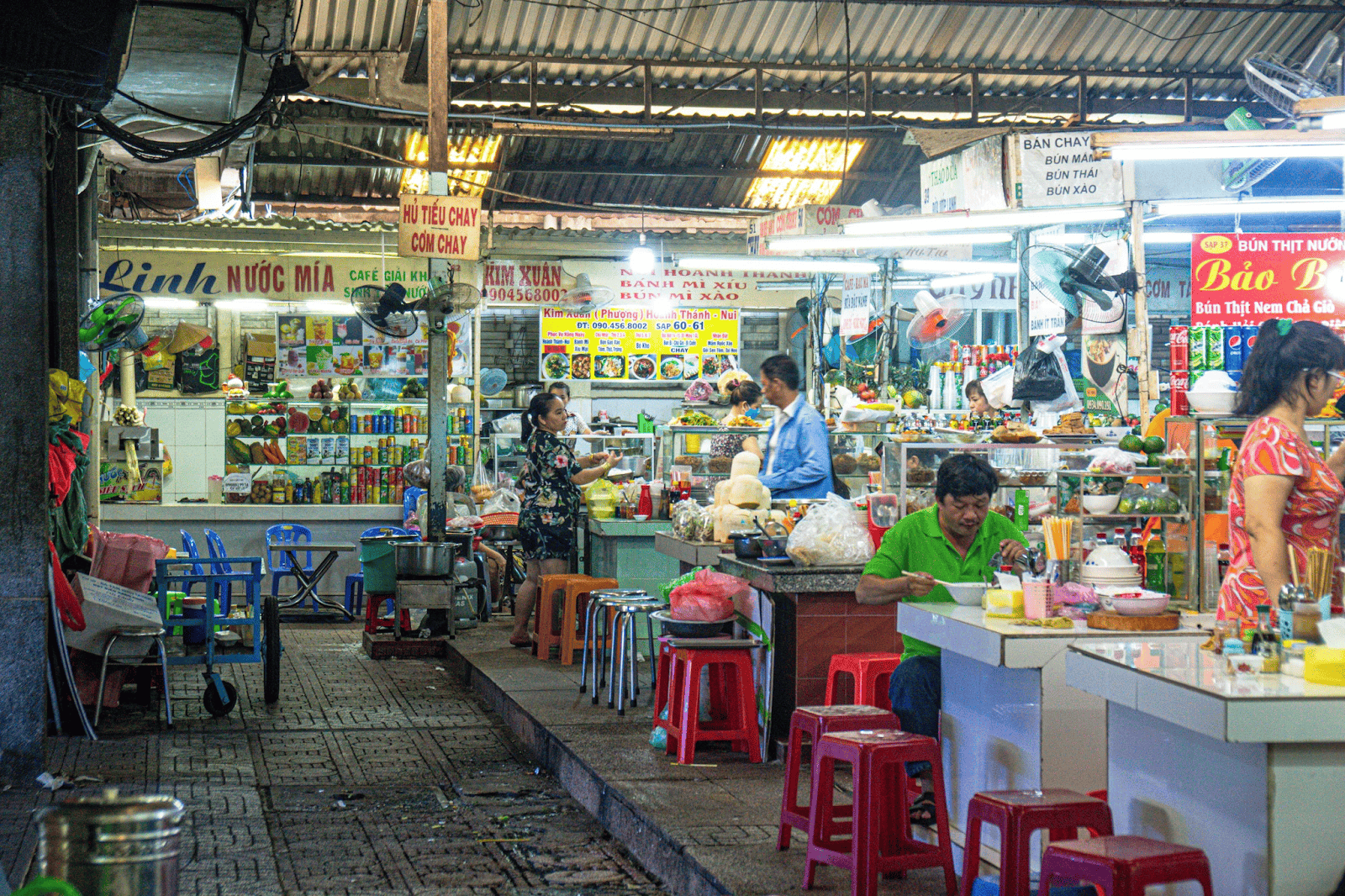 This is the wildest way to discover a new city and immerse yourself in the traffic crowds full of local peoples.
In Vietnam, motorbikes are the most used vehicles. Quick comparison, Vietnam has a population of 100 million people and has more than 70 million motorbikes. 
Riding a motorbike in Saigon can be an exhilarating and unique experience. The bustling streets, vibrant atmosphere, and constant flow of traffic create a dynamic environment. Many people find it exciting to navigate through the city's busy streets, observing the local culture and enjoying the freedom of two-wheeled transportation.
However, it's important to note that riding a motorbike in Saigon can also be challenging and requires caution. The traffic can be intense, with a mix of cars, motorbikes, bicycles, and pedestrians. It's crucial to have a helmet, stay alert, follow traffic rules, and be aware of your surroundings at all times.
Overall, the feeling of riding a motorbike in Saigon can vary from person to person. Some may find it thrilling and adventurous, while others may feel a bit overwhelmed by the chaotic traffic. It's always recommended to prioritize safety and ride responsibly to have a positive experience.
    Get lost at the local markets
Saigon off-the-beaten-path things to do
There are more choices for your Vietnamese meal than you think, and local markets are the best place for you to immerse yourself in Vietnam's rich and diverse food culture. Numerous kinds of noodle, different styles of Spring rolls are waiting for you there. 
Besides that, there are some recommended things for you to buy in the market, such as:
Ao Dai:

The traditional Vietnamese dress, known as Ao Dai, is a beautiful and elegant souvenir. You can find ready-made ones or have them tailored to your measurements.
Non la:

The iconic Vietnamese conical hat, called Non la, is a popular souvenir. It not only serves as a practical accessory but also represents Vietnamese culture.
Lacquerware:

Saigon is known for its exquisite lacquerware products. From decorative items to jewelry boxes, lacquerware makes for a sophisticated and artistic souvenir.
Handicrafts:

Saigon is home to many talented artisans who create beautiful handicrafts. Look for handmade items such as silk products, embroidered textiles, pottery, or wooden crafts.
Vietnamese Silk:

Vietnam is renowned for its silk production. You can find silk scarves, clothing, and accessories in various designs and colors, making them a luxurious and lightweight souvenir.
Vietnamese Spices and Sauces:

Saigon is a great place to buy Vietnamese spices, herbs, and sauces. From fragrant cinnamon to flavorful fish sauce, these culinary delights can add a touch of Vietnam to your cooking back home.
Vietnamese dry tea and coffee:

Why not enrich your choices of coffee and tea by bringing some Vietnamese ones home? These could be something you will remember about Vietnam and it's not a bad idea to get some at the markets. Just like Vietnamese's coffee, tea in our country offers you a strong and bitter taste but sweet at the end, which is really hard to forget about it.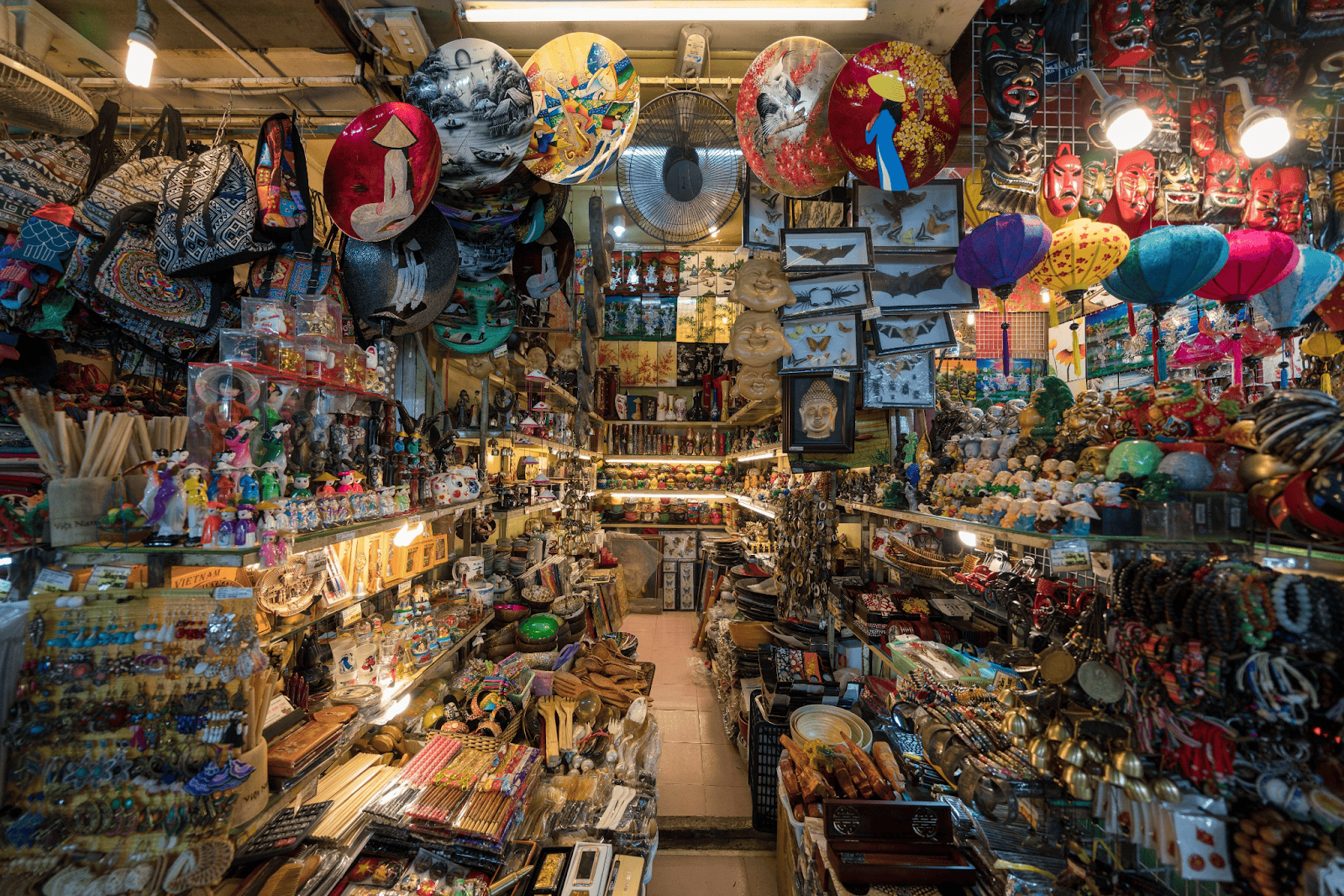 Jackfruit Adventure is willing to show you some off-the-beaten markets in Saigon that's not far from the downtown:
Cho Lon Market:

Also known as Binh Tay Market, Cho Lon Market is the main market in Saigon's Chinatown, District 5. It is a vibrant and bustling market where you can find a diverse range of goods, including Chinese herbs, traditional medicines, handicrafts, and street food.
An Dong Market:

Located in District 5, An Dong Market is a multi-story market known for its extensive selection of clothing, textiles, and accessories. It is a popular destination for both locals and tourists looking for affordable fashion items.
Xom Chieu market:

Only 3 kilometers from the downtown, located in District 4, Xom Chieu Market is a famous place for street foods and affordable souvenirs.The nearby countless alleys are also busy and crowded with vendors all along the sidewalks, selling all kinds of goods. Xom Chieu market is best to come in the morning due to the locals' lives.
Ba Chieu market:

A historical market located in Binh Thanh District, 4 kilometers away from the Downtown. This place attracts many locals daily, famous for fresh fruits and Vietnamese cuisine. The market is divided into 2 parts: dry market and fresh market, also many kinds of stores around like: groceries, clothing, household stuff,… The market is also vibrant at night when you can try and choose your favorite seafood, which is displayed just in front of your eyes 
Tan Dinh market :

Located in Hai Ba Trung street, District 1, this market went through 100 years of history and still remains the original unique building design. Tan Dinh market is famous for local cuisines like: different kinds of rice soup, sweet soup, chicken sticky rice and Com Tam…, also a place for affordable and high quality fabric. The market is open until 23:00. 
These markets offer a unique shopping experience and a glimpse into the local culture of Saigon. Remember to practice your bargaining skills and be mindful of your belongings while exploring these bustling markets.
4: Observing lives in the local parks
Saigon off-the-beaten-path things to do
Are you planning to explore the local Saigonese lives in different visions? Besides markets and walking streets, another wonderful option is going to the big parks of the city, where there are many local activities.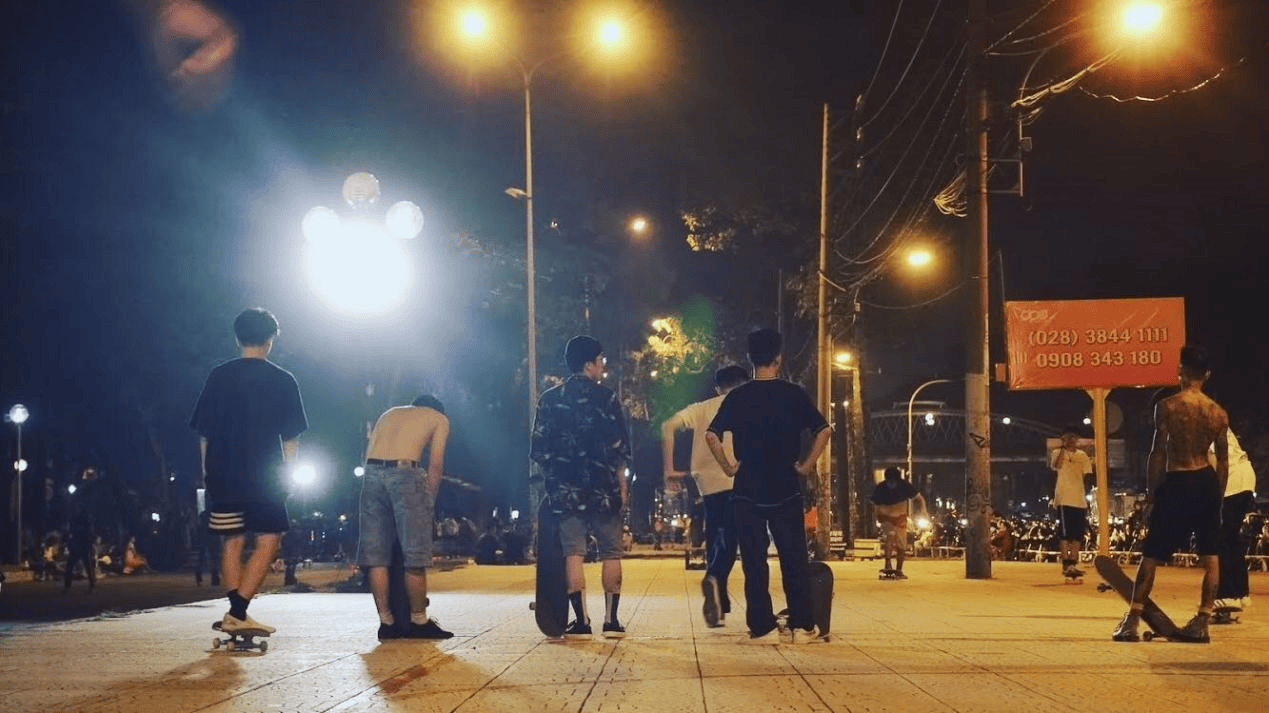 From the youths to the elders, you can see them all at the parks doing some outdoor activities: Outdoor Kung-Fu classes, group activities, street vendors, skateboarding playground… 
Random street snacks are also available along the sidewalks, we can name some of these: fried fish-ball, mixed rice paper, Banh Mi, iced kumquat tea, all kinds of soft drinks and coffee,…
It's recommended that you bring your camera and try to catch every single moment, it could be the most memorable thing that reminds you of Saigon, or just sit down on a bench and enjoy snacks, while watching everything happen so lively around your eyes. 
Best suggestions for local parks: 
Gia Dinh park:

Phu Nhuan District
Tao Dan park:

Trương Định Street, D.1
23 thang 9 park:

Pham Ngu Lao Street, D.1
Le Van Tam park

: Vo Thi Sau Street, D.1
      Explore the ancient charming Chinatown
Saigon off-the-beaten-path things to do
Chinatown in Saigon, also known as Cho Lon, is a vibrant and culturally rich neighborhood but still a less-touristy area, located in District 5 of Ho Chi Minh City, Vietnam. It is one of the largest Chinatowns in the world and offers a unique blend of Chinese and Vietnamese cultures.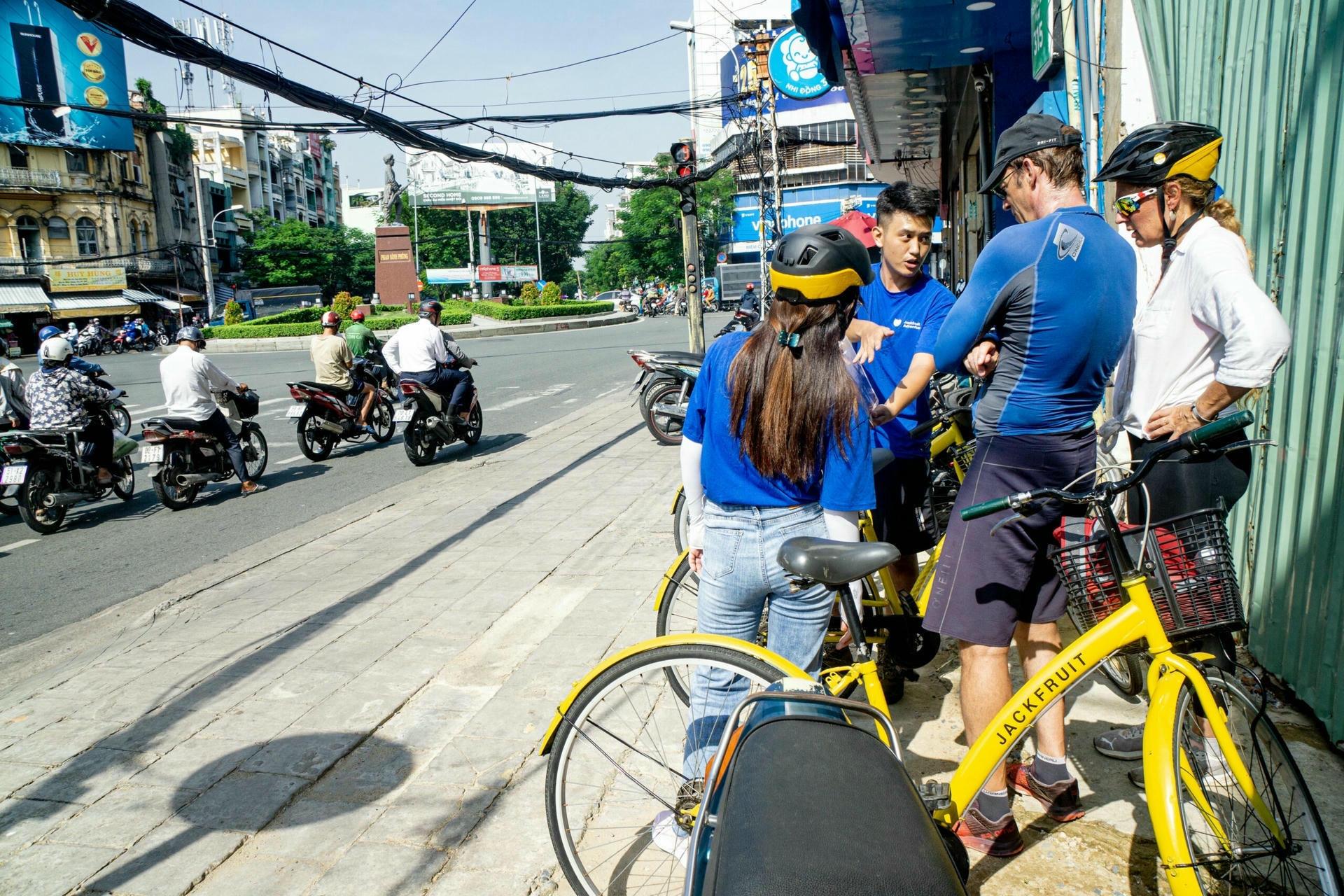 When visiting Chinatown in Saigon, you can explore its bustling markets, temples, and traditional Chinese architecture. A day in Chinatown Saigon can wake every sense up, by the aroma of traditional Chinese herbal medicine all along the Hai Thuong Lan Ong street or the tasty smell from a random chicken fried-rice food stall, and the colorful lanterns on both sides of the streets,…
A famous local spiritual place: Thien Hau Temple, dedicated to the goddess of the sea, is another notable attraction with its intricate decorations and vibrant atmosphere.
In addition to the markets and temples, Chinatown in Saigon is also known for its delicious Chinese and Vietnamese cuisine. You can find numerous street food stalls and restaurants offering a wide range of dishes, some dishes that are highly recommended:
Chili Paste Noodle Soup

Stewed Duck Noodle Soup

Fish Noodle Soup 

Jiao Zi, Dim Sum, Won Ton.
Exploring Chinatown in Saigon provides a unique cultural experience and offers a glimpse into the rich history and heritage of the Chinese community in Vietnam.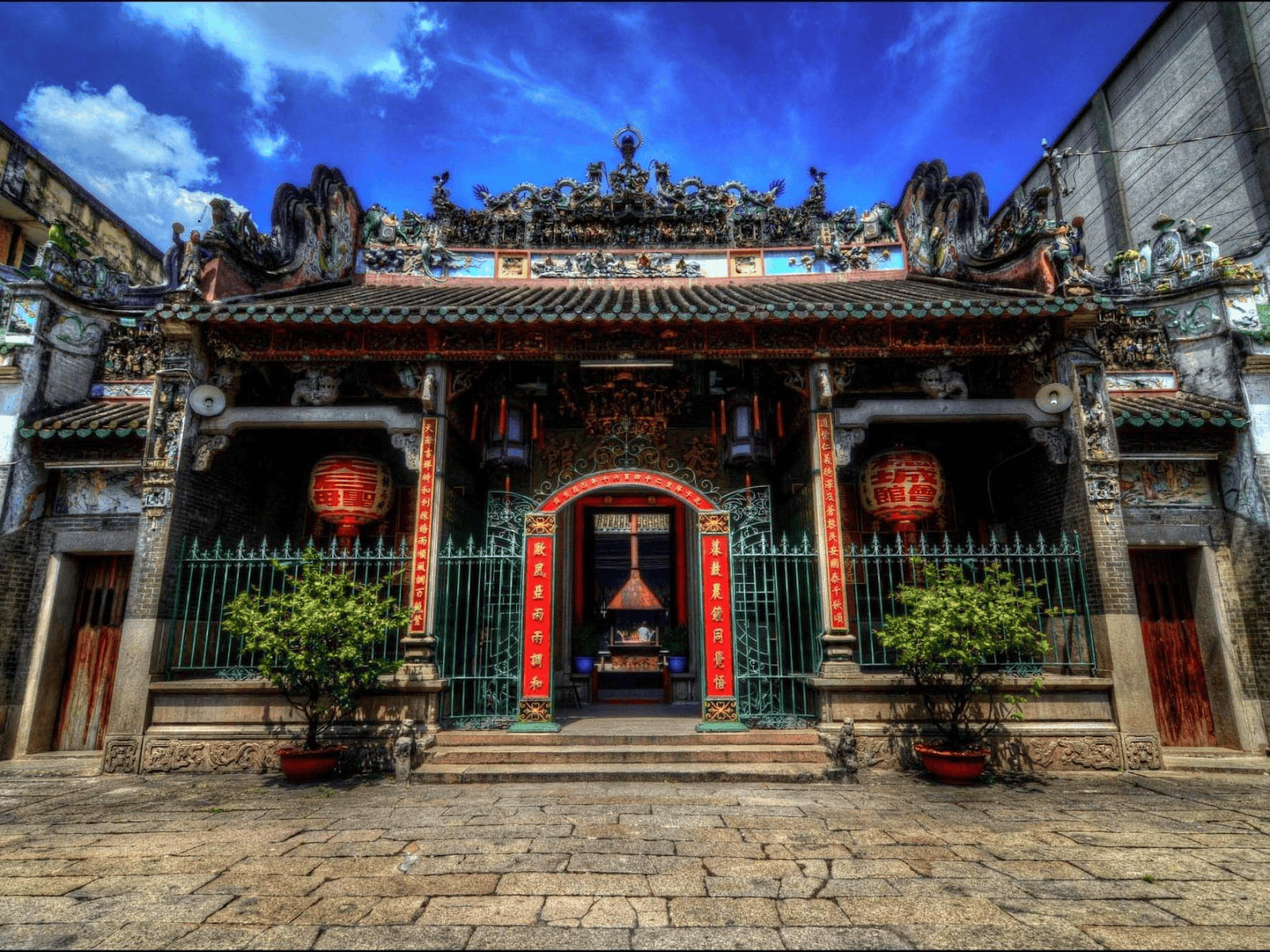 Explore Saigon's countless alleys
Saigon off-the-beaten-path things to do
Saigon's charm lies in its countless off-the-beaten alleys, known as "hẻm" in Vietnamese. These narrow passageways are infinite mazes, waiting for the adventurous tourists that want to be a part of the dynamic atmosphere in Saigon. Escape from the busy and crowded main streets and let curiosity guide you through these alleys, where you'll encounter local life unfolding before your eyes. So what are you waiting for? Let's stroll around on your feet and discover something brand new!
Besides surprising with the small, zigzag, and narrow architecture, you also have a chance to discover hidden shops, vibrant street markets, and authentic local eateries that are often tucked away from the tourist radar. Don't miss a chance to savor wonderful Saigon Street Food in those alleys!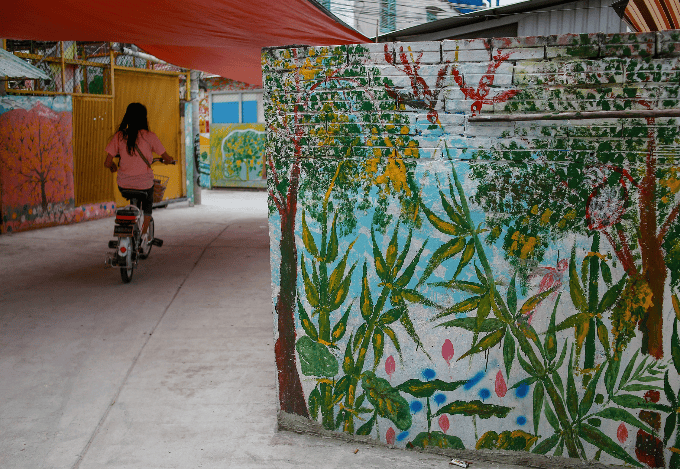 Some Alleys for your reference:
Alley 51, Nguyen Trai Street:

Home to skilled tailors offering custom-made clothing.

Alley 158, Co Giang Street:

Experience the vibrant atmosphere of a local market.

Alley 158, Nguyen Cong Tru Street:

A heaven for book lovers with unique bookstores.

Alley 63, Nguyen Du Street

: Discover traditional handicraft shops and artisans.

Alley 178, Ly Tu Trong Street:

An artistic hub with galleries and creative spaces
Notes: If you are interested in discovering the alleys, you can choose your hotel near these locations.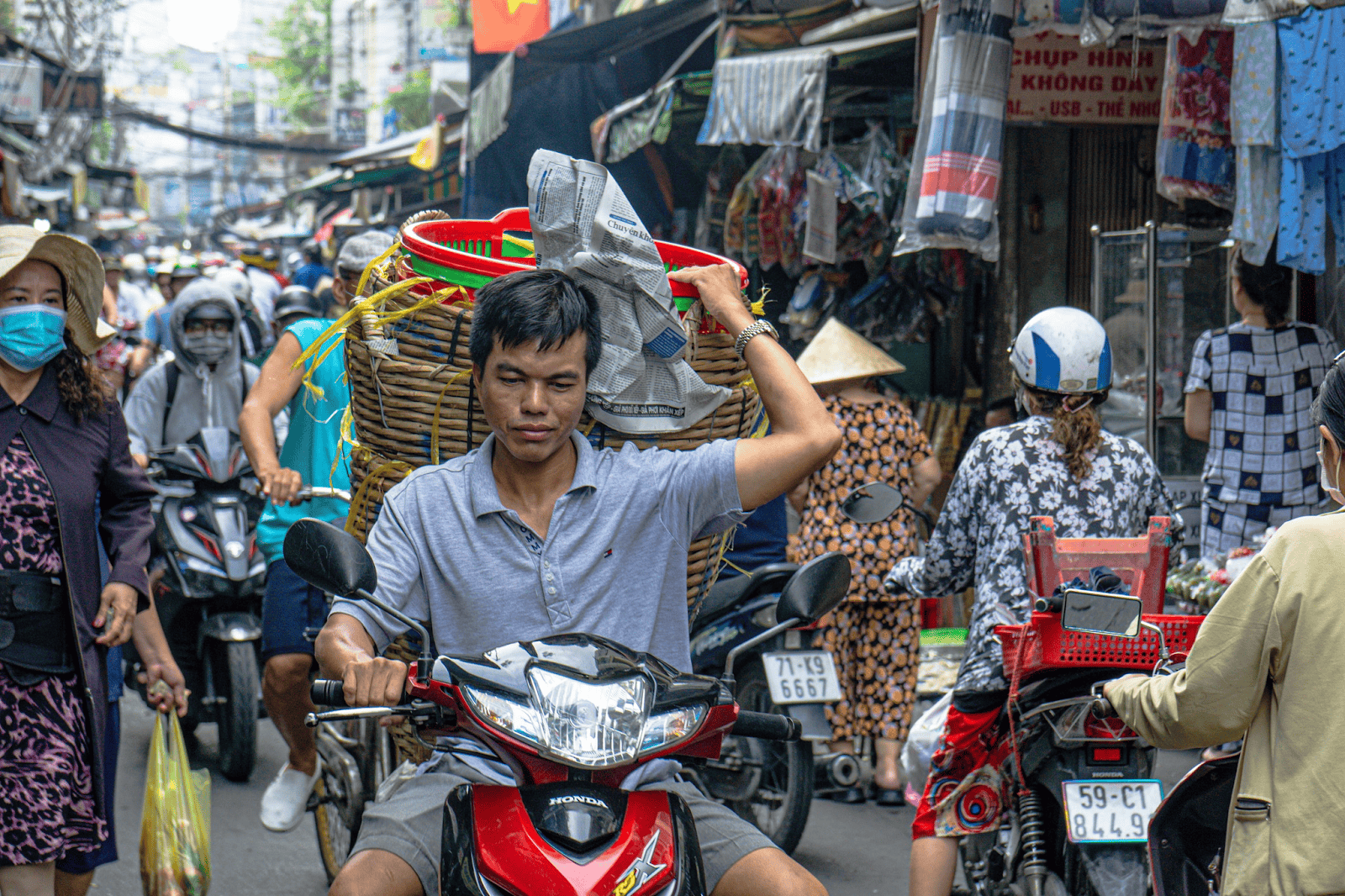 District 4 is also an area with countless alleys, but has a bit more crazy and unexpected things than other places, really suitable for anyone who wants to deeply feel the culture of Saigon. You could be overwhelmed even by the smallest alleys of District 4 !
  Enjoy the fresh air on Ba Son bridge
Saigon off-the-beaten-path things to do
Ba Son bridge across Sai Gon river , was completed in 2022, connecting district 1 and district 2, is the hidden gem of Sai Gon. There is a stair under the bridge for the pedestrians so you can see some local people on the bridge, standing there and observing Saigon from a wide viewing angle.The best time to visit the bridge is from 5.pm until night, when the weather's cooler.
Here is a tip for you to have a wonderful time on Ba Son bridge: prepare a cup of Vietnamese iced coffee with you, enjoying the sunset behind the iconic skyscrapers that you can see from the bridge like : Landmark 81- the tallest building in Vietnam, Bitexco tower…
From dusk till dow, as the city lights turn on, a whole new appearance of Saigon slowly comes to our mind through every second.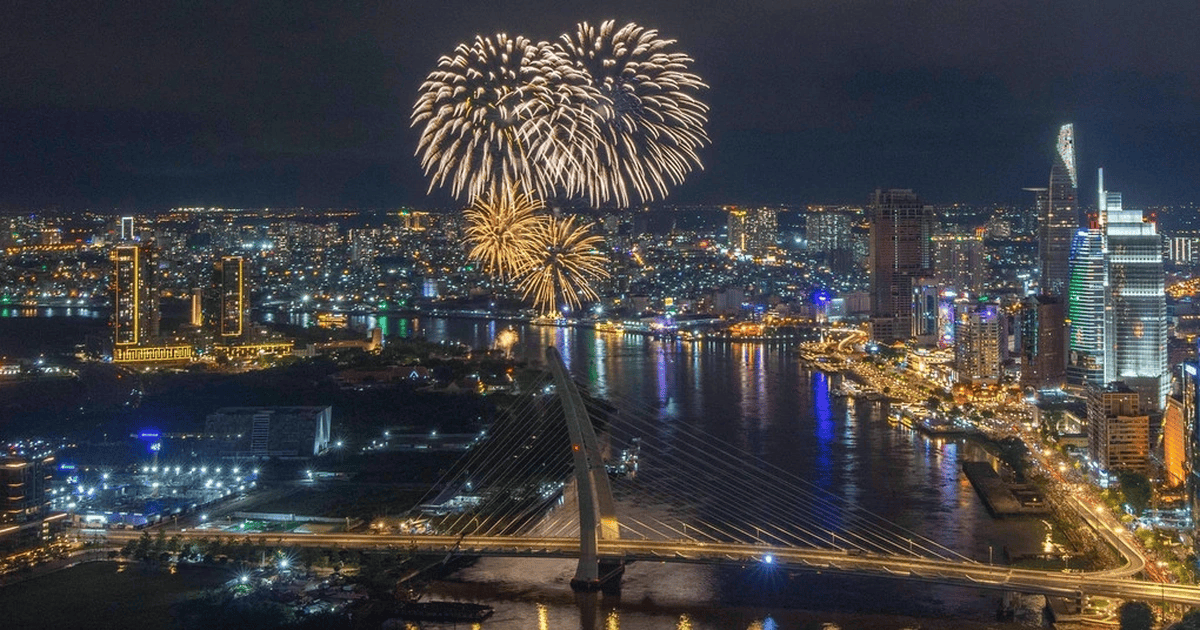 Discover the melting pot of culture in Saigon, famous local churches-pagodas:
Saigon off-the-beaten-path things to do
Saigon is truly the place for the freedom of religions, don't let the skyscrapers cover your eyes from the diversity of spiritual architectures. Besides the Notre Dame Basilica- the landmark of Saigon, there are still famous spiritual places that you may not know.
Tan Dinh church: A full-pink church located in Hai Ba Trung street, District 1. This is one of the oldest churches in Saigon, you can not resist admiring the picturesque angles here.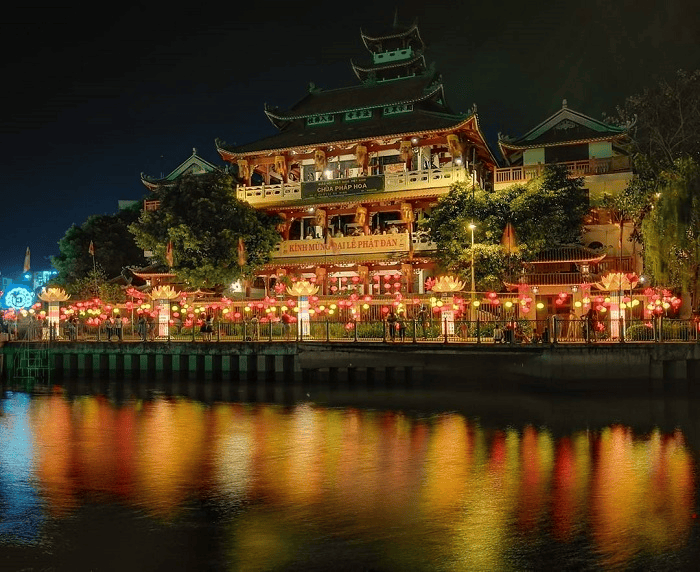 Phap Hoa pagoda: this charming pagoda located in Hoang Sa street, District 3, by the Nhieu Loc canal's banks. The pagoda is almost 100 years old, has been well-known by the local people but still an off-the-beaten place for foreigners.
*Some other suggestions: Dong Tien church, Thien Hau pagoda, the Jade Emperor pagoda,..
  Immerse yourself in the Quang San Museum of Vietnamese fine arts
Saigon off-the-beaten-path things to do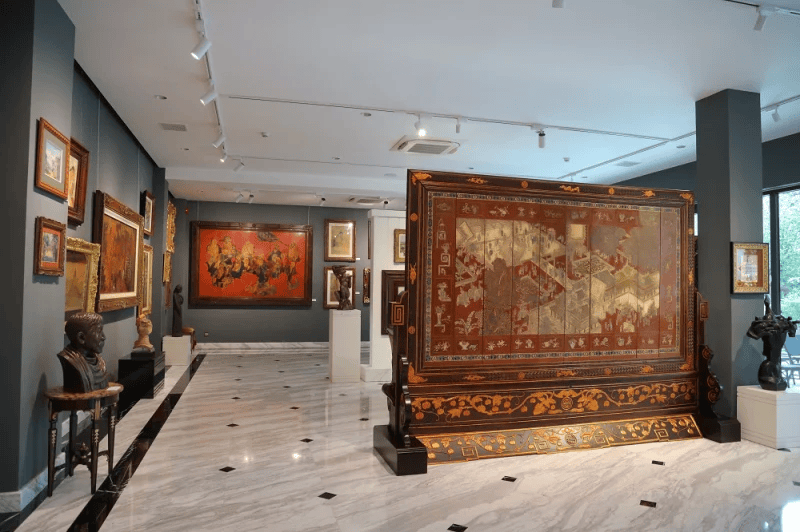 The Quang San museum of Fine Arts has just been established this year, which is 2023, it's located in District 2, Thao Dien residential area. 
The collection at the Quang San Museum of Art includes both traditional and contemporary works, providing a comprehensive overview of Vietnamese art history. Visitors can admire traditional Vietnamese paintings, which often depict scenes from daily life, nature, and mythology. The museum also features modern and contemporary art pieces, showcasing the creativity and innovation of Vietnamese artists.
Quang San museum has 3 floors, each floor displays a period of Vietnamese art, from 1925 to now. As you go upstairs, you can see the transition of art between every period. 
Whether you are an art enthusiast or simply interested in exploring Vietnamese culture, a visit to the Quang San Museum of Art is a wonderful way to immerse yourself in the country's artistic heritage. The museum offers a glimpse into the vibrant and evolving world of Vietnamese art, making it a must-visit destination for anyone visiting Ho Chi Minh City.
Visit the original Saigon's old-school vibes-  Nguyen Thien Thuat apartment
Saigon off-the-beaten-path things to do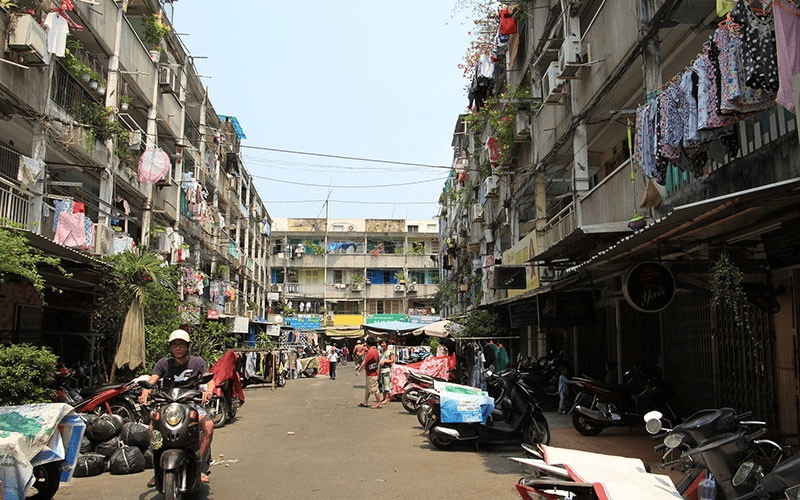 A new off-the-beaten place that's not located in the Downtown, but in the heart of busy and crowded District 10.
The Nguyen Thien Thuat apartment complex is a residential building located in District 3 of Ho Chi Minh City, Vietnam. It was built after the Tet Offensive 1968, used as a place for the U.S troops to live. It is considered as one of the oldest apartments in Saigon.
The apartment consists of 11 buildings and thousands of workers with low income. Visiting Nguyen Thien Thuat apartment will give you the opportunity to see a different version of Saigon, a peaceful and taciturn town. 
Don't leave the apartment too soon, because a street food market named Chessboard will hold you back and it's just across the street. 
Cycling tour around the city with Jackfruit Adventure !
Saigon off-the-beaten-path things to do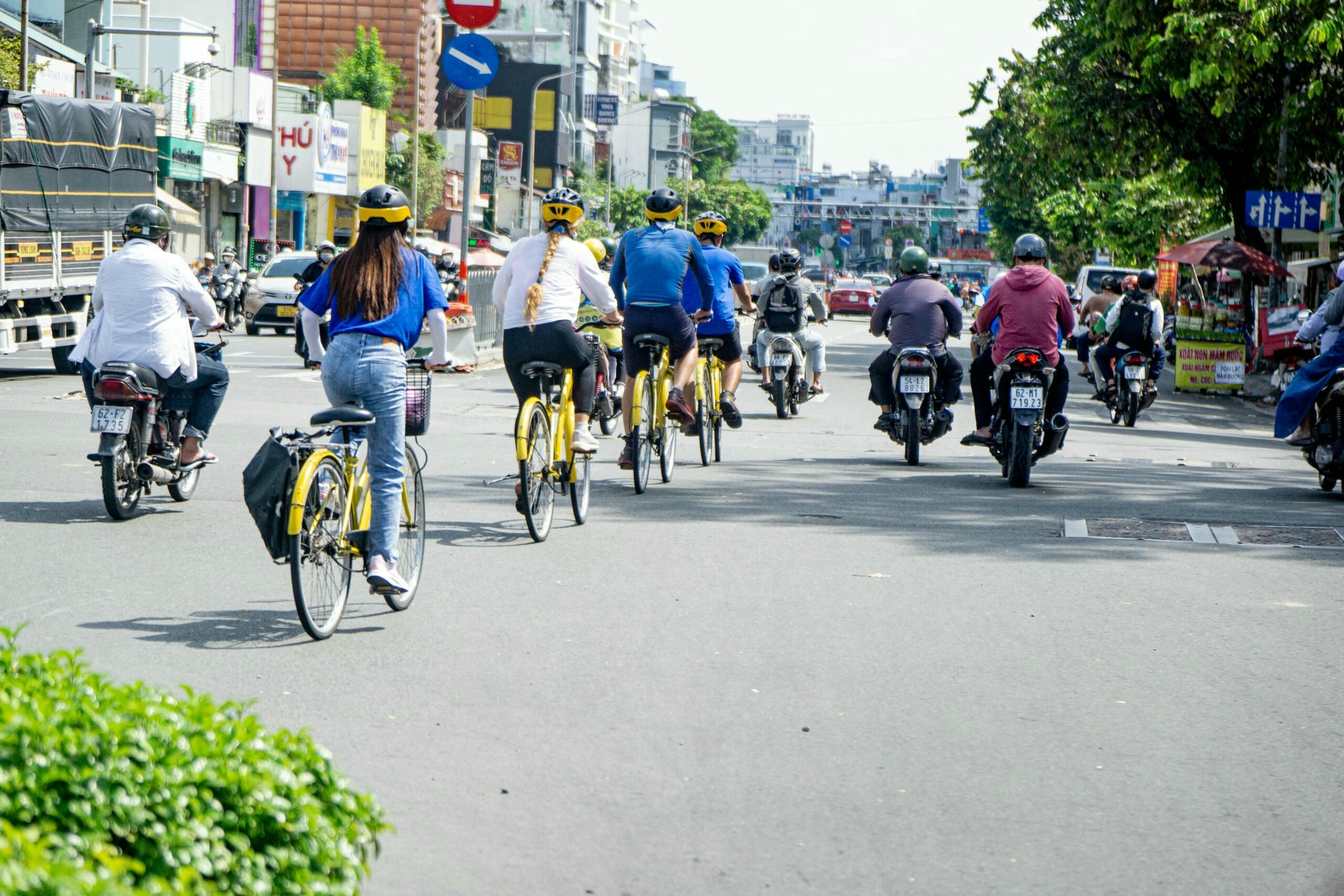 Let's hop on the bicycle and pedal through the city's off-the-beaten paths and hidden attractive places, take pictures at the smallest roads and alleys that cars or buses can't reach, stop anywhere to try some street coconuts or snacks, interact with local people and make your journey become the most meaningful time in Vietnam! Join a Saigon off-the-beaten-path cycling tour today
Author 
Manh Dung