Discover Nguyen Thien Thuat's Apartment – Saigon city tour
What to do in Saigon – Ho Chi Minh city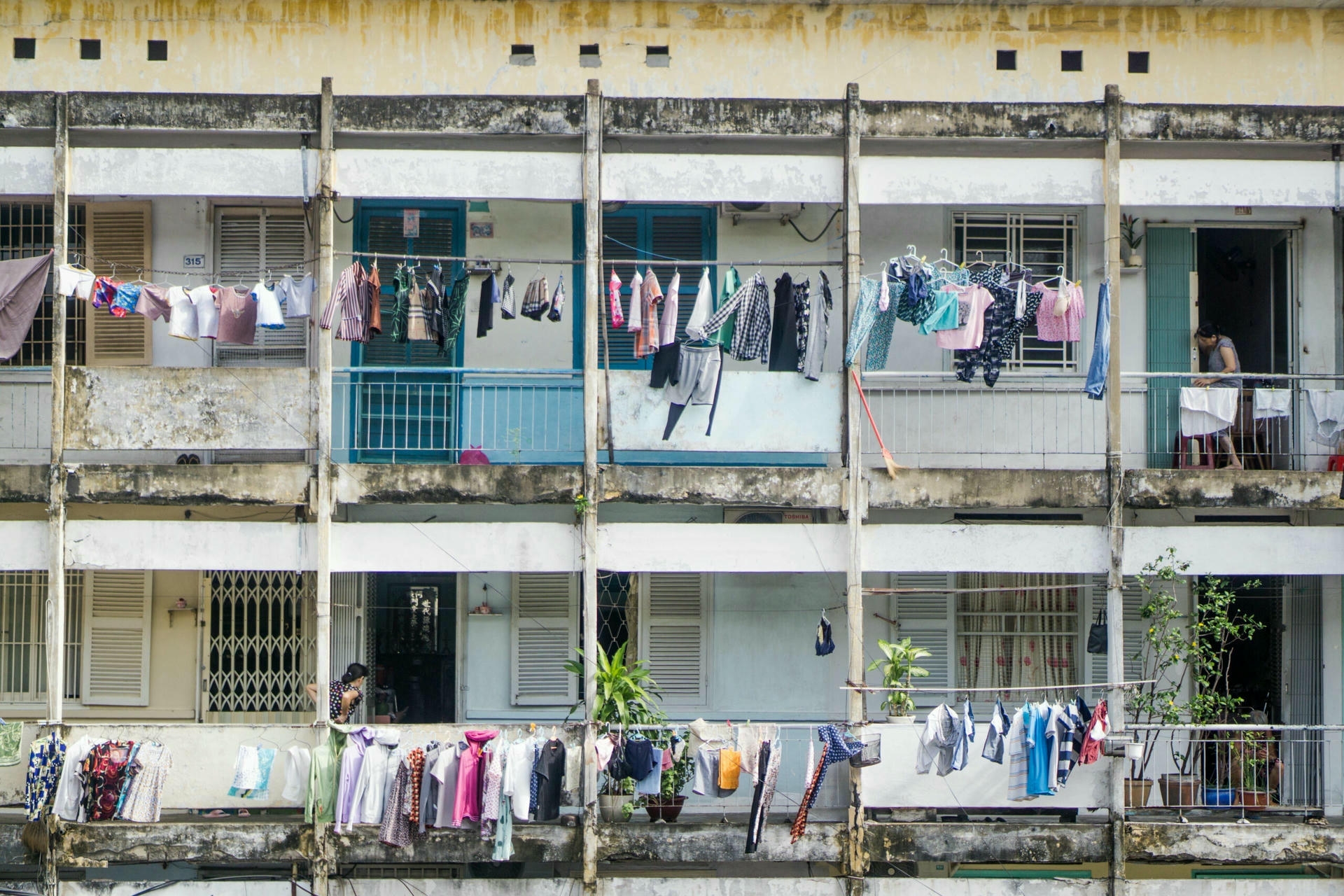 (  Overview of the apartment from above ) 
Source – Vietnam bike tour with Jackfruit
Discover Nguyen Thien Thuat apartment building – the oldest residential area in Saigon
Are you traveling to Saigon and looking for something unique to experience?
What to do in Saigon – Ho Chi Minh city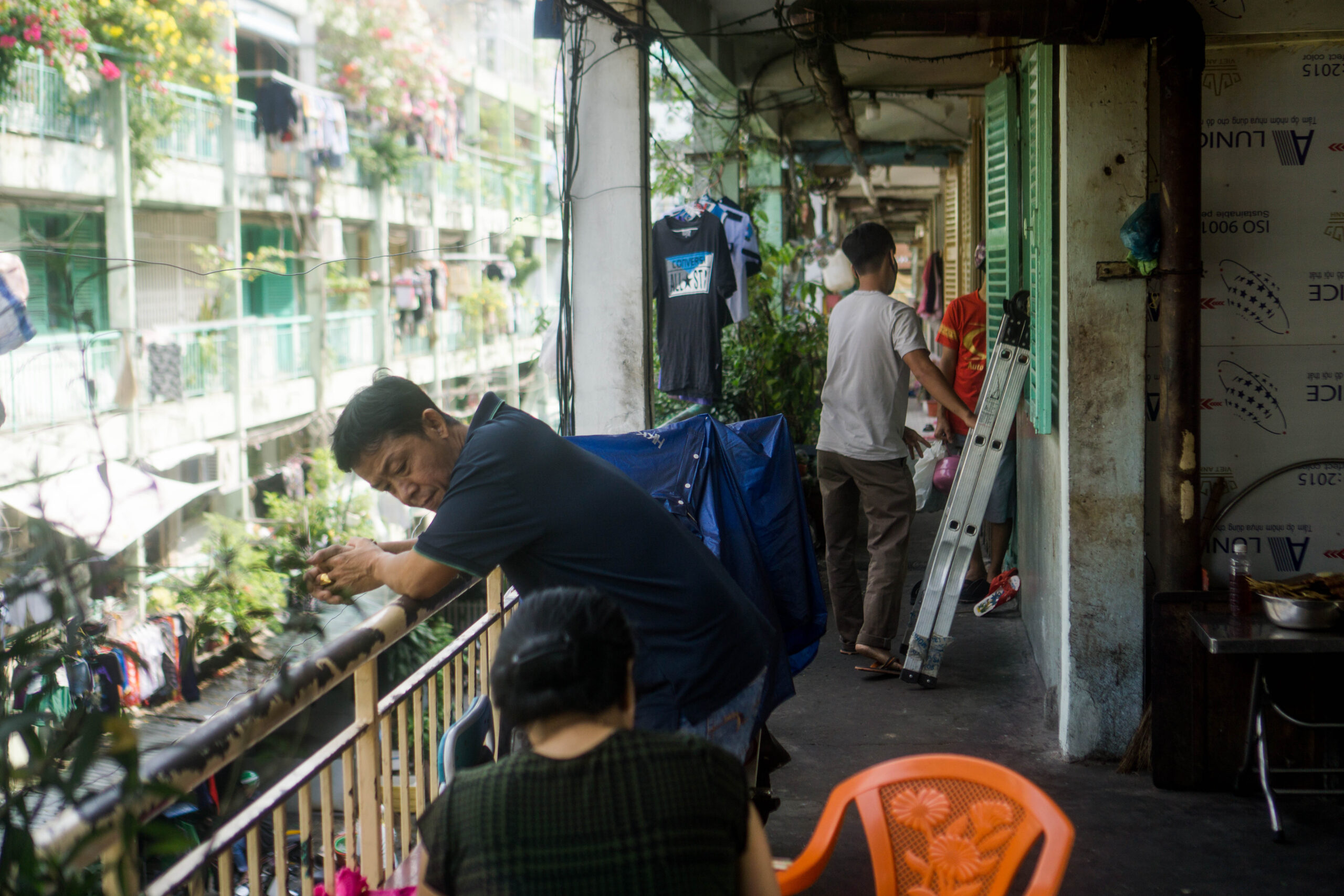 ( On the apartment balcony)
Source – bike tour in Vietnam with Jackfruit
Nguyen Thien Thuat Apartment is one of Saigon's few remaining box-shaped residential areas. Previously, the whole area was mainly small houses adjacent to the Tet Offensive 1968, this area suffered a big fire. The government at that time built this residential area named after Nguyen Thien Thuat after the street, people whose houses burned down will have a chance to choose a household to live in.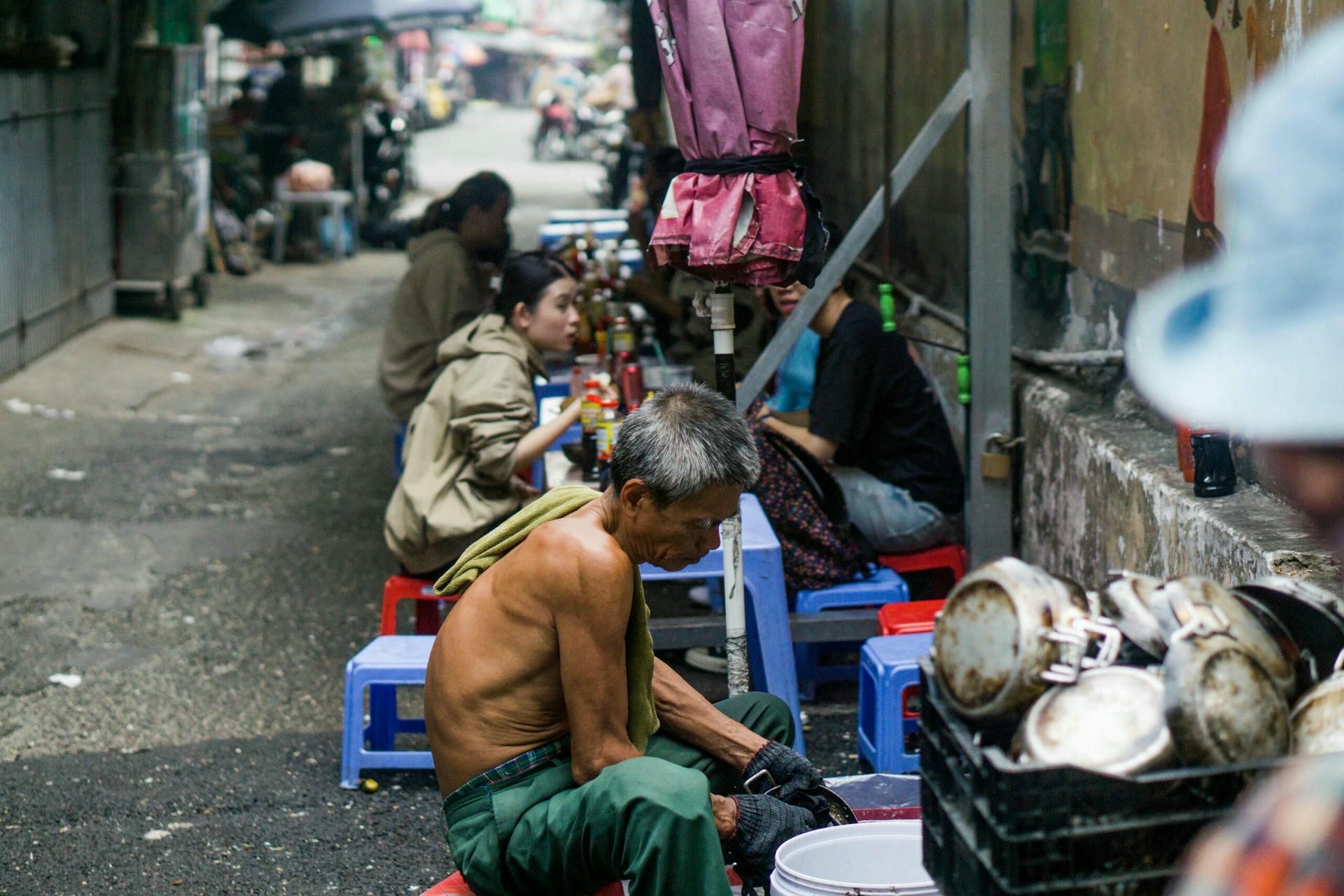 (Locals are enjoying street food along the apartment area)
Source – bike tour in Vietnam with Jackfruit
The apartment bears a unique mark at that time with convenient and efficient architecture. The house is symmetrical with the surrounding corridor creating a high cohesion in the apartment community lifestyle. The ground floors are used as sales shops and food and coffee stalls.
Visiter are enjoying visitng the apartment on a vietnam adventure cycling tours 
Nguyen Thien Thuat Saigon apartment is now old and degraded, those who have money sell their households and move to another place. The rest are mainly working poor people. But its pace of life still creates a distinct beauty that attracts many people. People often say that Nguyen Thien Thuat apartment building is easy to enter and difficult to get out of, many people liken it to a maze because going round and round still can't find the way out.
What to do in Saigon – Ho Chi Minh city
Unlike the modern apartment, the old apartment here has an open space where you share your space with other neighbors, with the design of the front window. There is not really a distance from your neighbor and it feels more like warming and human connected.
This apartment also is a good place for team building CSR activities in Ho Chi Minh city / Saigon where you can giving food away to locals and also help out / support for the kids live here
Let Jackfruit know if you want to explore this area with Jackfruit guides